Last week, there were many speculations circulating about the famously known as a morning show host Sanam Jung getting divorced after five years of marriage. The Pakistani model turned actress Sanam Jung dismisses all divorce rumors circulating on social media.
The Jago Pakistan Jago host tied the knot with Syed Abdul Qassam Jafri, a pilot in 2016. After getting married to the love of her life, she came back on her morning show, and with the passage of time, she continued working despite being pregnant. Later that year, the couple was blessed with a beautiful daughter, Alaya.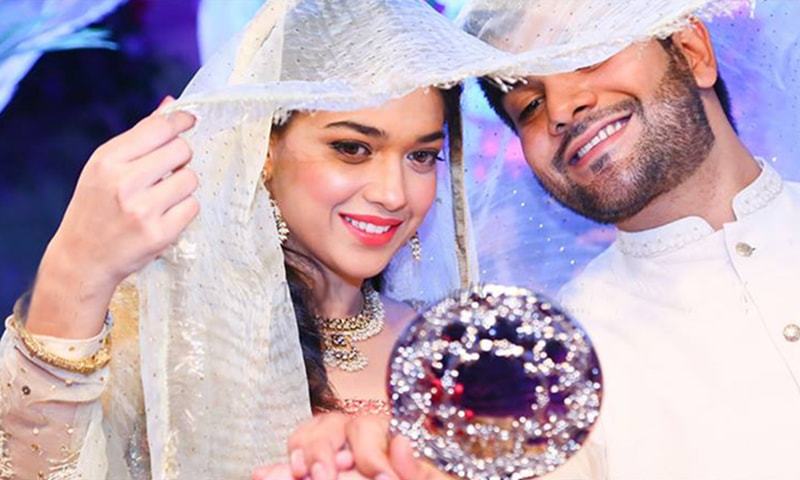 Jung took a short break from her showbiz career to look after her daughter. The host came back instantly after giving birth to her baby girl and continues to slay every morning. And in 2019, she made her comeback with the drama serial Mein Na Janoo.
About three days ago, there were many speculations circulating about her divorce on social media. It all began with fans and followers commenting under Jung's Instagram post insinuating she is divorced. In fact, many went on to come up with a reason that her husband has married another woman.
Yesterday, the 33-years-old host addressed the divorce rumors taking to her Instagram, "I would just like to clarify that there is no truth to these rumors about Qassam and I splitting up. This rumor started from a fan comment on my Insta post and it's completely ridiculous."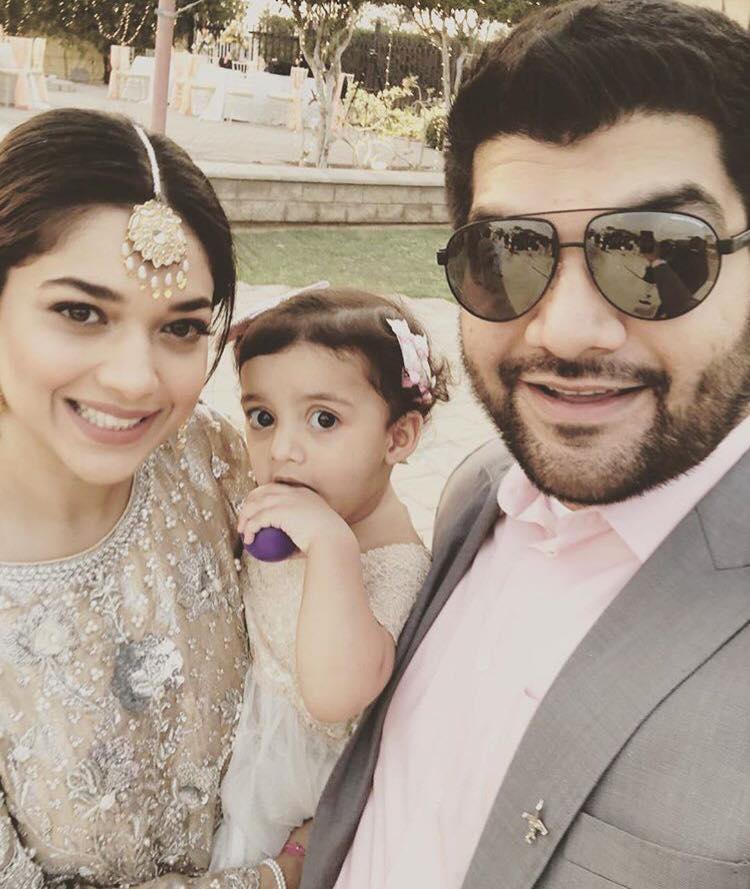 Sanam Jung stated that she did not plan on posting any kind of clarification or explanation regarding the divorce rumors as she dismisses them. However, their families have been getting phone calls almost daily about this pressing issue which is why she decided to speak on it.
'We are happily married,' Sanam Jung clarifies
"Alhamdullilah, we have an amazing family and are happily married & we look forward to spending the rest of our lives together Inshallah!" the Mein Na Janoo star clarified.
In addition to this, she urged people to not spread such rumors about someone's family. She stressed, "We have all been very distressed because of this silly rumor. Please have some empathy for our families as we are real people too!"
Just recently in November, their daughter turned four and Jung celebrated her birthday with a cute themed party. She also took it to her Instagram to share some adorable photos from her little angel's birthday party.
After the news of Syra Yousuf and Shehroz Sabzwari's divorce confirmed, and he remarried, rumors of other celebrity couples separating also began popping up on the Internet. With the allegations of Urwa Hocane and Farhan Saeed's separation, as well as Feroze Khan and Alizey's, the tittle-tattle got out of hands.
What do you think of this story? Let us know in the comments section below.