The list of injuries Sana Khurshid suffered is long. For a couple of months, her life was all about hospitals, feeding tubes, emergency suctions, ventilators. Life was a struggle. However, she fought for it every second to make it out alive. 
Following a car accident in 2002 on the Lahore-Islamabad motorway, Khurshid became paralyzed from the neck down. She was a student in the first year of medical college when the accident changed her life. In the same accident, she also lost her sister.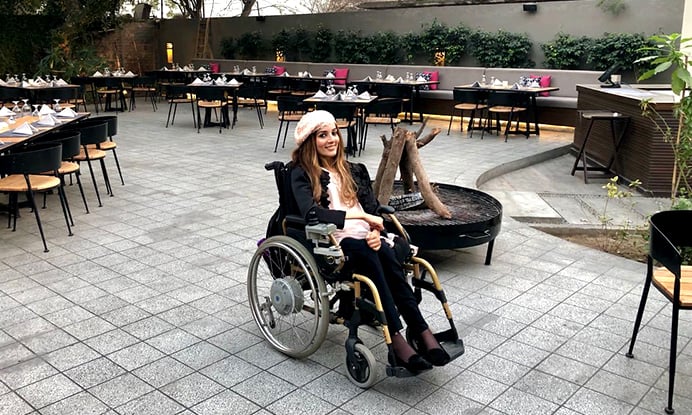 Soon after the accident, her life was all about infections, accelerated breathing rates, emergency suctions, and ventilator alarms going off every few minutes. For a long time, life had become a constant battle but she was fortunate to make it out alive.
Lack of proper paramedic care left her with little chance of any substantial recovery. But then Khurshid went to the United Kingdom (UK) for rehabilitation.
She later decided that it was time for her to overcome her own inhibitions and self-doubt. That is when she applied for an undergraduate Law degree, completed her LLB, and later on her LLM.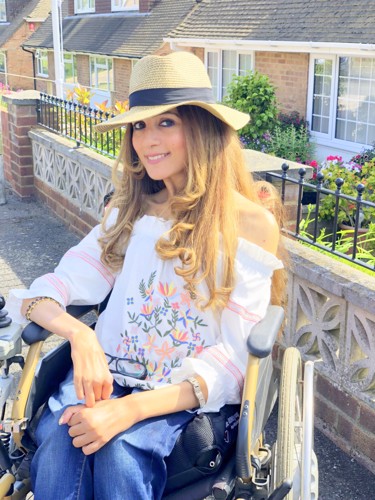 Khurshid came back to Pakistan with a renewed sense of hope and tried to not let circumstances dictate her life. However, it soon became apparent that she would not be able to enjoy the basic comforts of life due to the lack of access to buildings for wheelchair users.
25th March, 2002
Taking to Twitter on Thursday, Khurshid recollected the day of the accident that changed her life. "…I want to remember the Sana I was… the Sana I'll never be and say a little prayer for her," she wrote.
Becoming an advocate for differently-abled
Since she has spent a fair share of her life in hospitals, Khurshid knows first-hand the trials and struggles that are a part of a 'disabled' person's life.
For instance, the constant stares and pitying expressions are enough to discourage a person who is already struggling. Our people continually make the disabled feel like a burden, as though they have no right to exist.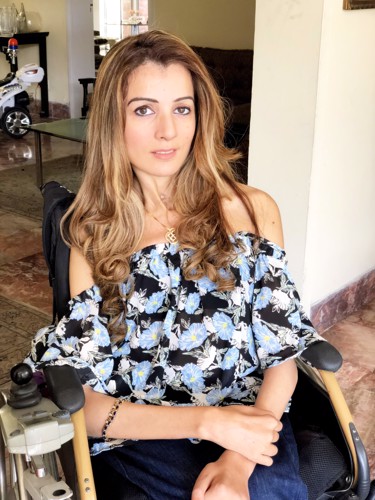 Soon, she discovered that the Lahore Development Authority (LDA) had mandatory tailor-made provisions for differently-abled persons in public buildings. Regulation 6.2.3 of the LDA Building and Zoning Regulations 2007 states that:
However, as one would expect, this provision has not been implemented by the LDA. Even commercial, public buildings and apartments have not adopted it.
With the help of a civil advocacy law firm, Khurshid currently pursuing the LDA to implement its provision which makes the presence of a ramp and a disabled toilet mandatory in all public and commercial buildings. More power to Khurshid for changing the perspective!
What do you think of this story? Let us know in the comments section below.