Samar Khan, a mountain biker and adventure athlete has become the first female cyclist to reach the world's highest mountain base camp. Recently Samar Khan gave a response to some false accusations made on her.
About five days ago, Khan posted about her achievement on her Instagram page, where she provided regular updates about her journey, including pictures. Khan described the final leg of her quest as her 'Journey to Chogori'. Chogori is the unofficial local name for K2, the second-highest peak in the world.
At the end of July, the journey began for Khan as she set off from Skardu on a mountain bike. In addition, she explained why she wanted to cycle her way through treacherous terrain on a mountain bike.
"Because, bicycling should be the way to commute around mountains, to cut our carbon footprint and to preserve our natural assets like glaciers and peaks," she explained.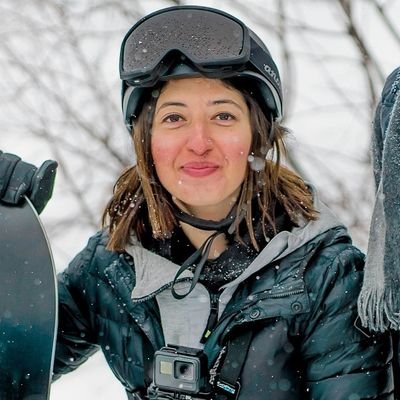 Through 'stage updates', Khan offered insight into her cycling route to followers. There was a crossing of the Baltoro glacier at Urdukus that was over 4000 meters high and an encounter with extreme weather sickness at Ghoro 2 that stood 4319 meters high. The last stage update 'Doorway to Chogori' shows Samar standing tall with her mountain bike and the mighty K2 in the background.
Samar Khan addresses false accusations
Taking to social media, Samar Khan gave her response as an official statement about the K2 basecamp ride and false accusations circulation online.
"In a system, where sports/Olympic officials want you in their apartments and beds for joining the team, in a system where women have to fight men physically to practice their sport, in a system where money is spent on entertainment rather than sports industry, in a system when only during Olympics athletes are discussed and remembered; have some respect for those who still bring good name for the country and push their limits to excel," wrote Khan.
"The response would have been different only if a 'Gora' did it, no" she added. "My team members and everyone meeting me along the trek are the witnesses of my efforts. So, I am confident in myself and I'll keep doing what I do; more adventure sports!"
Swipe to watch the videos!
"Once my expedition is over and I reach the basecamp, it's my wish if I wanna throw my bike, give it to porter or get a heli on my way back to Skardu! Have some common sense!" said Khan.
For the past several years, Khan has been working to promote X-sports and tourism in Pakistan. It is a great setback for40 opa sportsperson to not get the right appreciation or acknowledgment that they deserve. Khan was mistreated by a TV host previously.
What do you think of this story? Let us know in the comments section below.