Saman Zulfiqar has set a new record in Pakistan. The Pakistan Cricket Board (PCB) has recently announced the officials for the domestic cricket season 2020-21. Zulfiqar is the only female match referee in the development panel.
Zulfiqar hails from Allahabad, a popular town in the Kasur district of Pakistan. She has chosen to become a cricket match referee to pursue her passion for sports. Zulfiqar is the mother of a daughter and lives with her family in Kasur.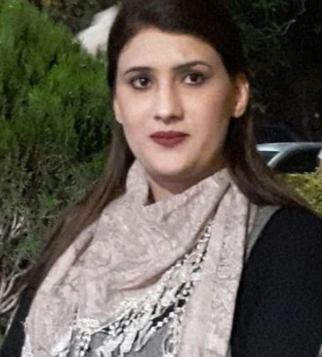 I am grateful to PCB for giving me this opportunity, says Saman Zulfiqar
As a teenager, Zulfiqar was fond of playing cricket. It was her deep interest in cricket that was driving for her to complete a MA in sports sciences. This was followed by umpiring and match refereeing courses.
Being the first-ever female match referee in Pakistan, Zulfiqar told GNN News that it was an honor for her to represent her country at an international level. She is grateful to the PCB for giving her this opportunity.
PCB is providing opportunities for women and we should take advantage of it, added Zulfiqar. She added that her next objective was to supervise Pakistan Super League (PSL) and international matches.
PCB encourages participation of women officials in Cricket
This is the third successive year that Zulfiqar is a part of the development panel for referees. The PCB continues to encourage its women officials to participate in the game.
It allows them to represent Pakistan cricket at the international level. Moreover, it will provide female empires a pathway to the supplementary and development panel umpires with the incentive being a place in the elite panel.
We are super excited to see Zulfiqar making Pakistan and Pakistani womrn proud in the matches to come. More power to you girl!
What do you think of this story? Let us know in the comments section below!