Earlier this week, the Microsoft-backed artificial intelligence pioneer announced the abrupt departure of OpenAI co-founder Sam Altman.
After a deliberative review process, the board concluded that Mr Altman was not consistently candid in his communications with the board, impairing its ability to fulfill its duties. OpenAI's board no longer believes he can lead the company, it said in a statement.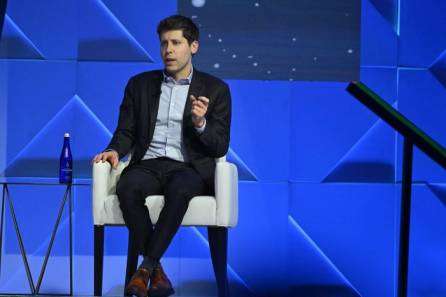 According to Altman's post on X, he enjoyed his time at OpenAI. "It was transformative for me personally, and hopefully for the world as well."
As for what's next, he said, "I'll have more to say later."
Later on Friday, Greg Brockman, another co-founder of OpenAI with Altman, announced his resignation. OpenAI's board announced earlier that Brockman would step down as chair but remain as CEO, reporting to him.
As interim chief executive, Mira Murati, the company's chief technology officer, will replace Altman until a permanent replacement is identified. He is resigning from the board of OpenAI. With the departures of Altman and Brockman, Ilya Sutskever, who also serves as the organization's chief scientist, is the only founder of OpenAI still on the board.
Also Read: A WORKER WAS CRUSHED TO DEATH BY AN INDUSTRIAL ROBOT AT A SOUTH KOREAN VEGETABLE PACKING BUSINESS
In September 2021, Helen Toner, who oversees fundamental research grants and strategy at Georgetown's Center for Security and Emerging Technology, became a member of OpenAI's board of directors. Her job was to consider safety in a scenario where the development of OpenAI has an impact on the entire planet. In a statement at the time, Brockman stated, "I greatly value Helen's deep thinking around the long-term risks and effects of AI."