The drama never ceases to stop in the Indian reality show Bigg Boss house. However, the current 15th season of the reality show surpassed all levels of fights, drama, and mind games when a contestant made Islamophobic comments to a fellow housemate.
For over many years, the reality show has had its fair share of drama and controversies. Be it romance or squabble, Bigg Boss has managed to keep the audience hooked with its antics. With Bollywood star Salman Khan as its host, the show has gone on to garner an elaborate fan base.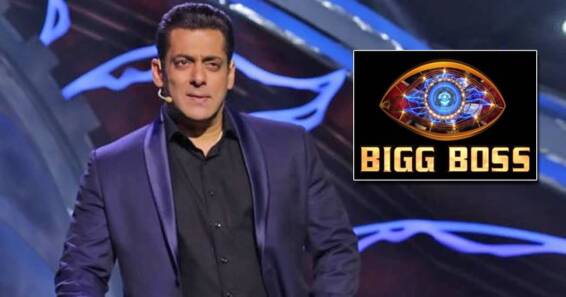 In a recent episode, a contestant made Islamophobic comments to a fellow housemate. During the captaincy task in Bigg Boss 15 last week, Umar Riaz and Simba Nagpal were battling it out being in the opposite teams.
The two got into a verbal spat and Umar started abusing Simba, this soon turned into a heated argument. Simba pushed the former into the swimming pool and threw a basket at him while passing some problematic remarks against Umar. He went on to call Umar a 'terrorist.'
Check it out
The followers of the show eagerly waited for the Weekend Ka Vaar episode, hoping Salman would give an earful to Simba for his behavior. But to their dismay, Salman categorically ignored Simba's actions and went on to talk about less important things for the roundup.
In the weekend episode, the Ek Tha Tiger star had called out Simba on his inappropriate behavior with Umar. However, he said that he could understand that Simba's actions were a response to Umar's constant instigation.
As a punishment, Salman announced that Simba will not be eligible to participate in the race to Finale tasks in the upcoming week.
Viewers demand Salman Khan's resignation
However, Salman's stand on the incident did not go down well with a lot of netizens. Many users took to social media to express their anger and demanded the Bollywood star's resignation as the show host.
Each season of the reality show has its own fair share of twists and turns, ups and downs. Bigg Boss has captivated the audience for its high levels of intense entertainment.
The unique selling point of this show is the relationships between the celebrities who reside in the house. While some grow fond of each other, the most entertaining part begins when they do not get along with each other. The fights are the main essence of the show.
Precisely, such scuffles between contestants go viral on social media after every new season gets on-air. In its 13th season, viewers expected the show host to take strict action against Sidharth Shukla on his inappropriate behavior with Asim Riaz.
What do you think of this story? Let us know in the comments section below.