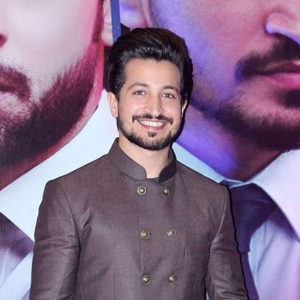 Salman Faisal is one of the emerging and talented actors of Pakistan and his role as Tipu in drama serial Dil Mom Ka Diya was lauded by several people and the masses loved his performance. Besides being a talented actor, Salman Faisal is also a successful model who has gained a lot of popularity.
Early life and education
He was born in Lahore and he completed his education from the same city. After finishing his studies he moved to Karachi to pursue his career in showbiz just like other members of his family. Salman Faisal started his career a few years ago and in a very short time, he has earned huge popularity. Today he is one of the most accomplished actors of Pakistan.
Salman Faisal is the son of well-recognized TV actress Saba Faisal who started her career in the industry in the 1990s as a newscaster of PTV. After that, she began acting in TV serials of PTV and gained the attention of people all over Pakistan with her extraordinary performances. She was also one of the most gorgeous models of her era!
Mother Saba Faisal and start of Salman Faisal's career
The 48-year-old Saba has shown some great performance as a leading as well as a supporting actress in countless TV shows on various channels. She has been a part of many successful drama serials including 'Pyarey Afzal' and 'Aross Paross' of ARY Digital, 'Din Dhallay', 'Baarh' and 'Heer Ranjha' of PTV, 'Mirat-ul-Uroos' and 'Mil Ke Bhi Hum Na Mile' of Geo TV, 'Dil-e-Jaanam', 'Ek Tamanna Lahasil Si' and 'Be Aitbaar' of Hum TV, 'Meray Charagar' of Geo Kahani, 'Parsai' and 'Mushriq' of A Plus Entertainment, 'Titli' of Urdu 1 and many more!
She was also nominated in the category of 'Best TV Actress (Terrestrial)' by Lux Style Awards. She has received high praise for her great work. Her children have inherited her acting skills and good looks which is why this family is so well known in the industry. She currently resides in Lahore which is also her hometown!
Salman Faisal's sister Sadia Faisal is also working in the entertainment industry as an actress and model. Salman Faisal's brother Arslan Faisal is a well-known actor, model, and singer of Pakistan. Arslan Faisal is a successful and popular actor of Pakistan television industry.
This handsome hunk is also working in showbiz as a model as well as a singer! How cool is that? It's like he's comprised of many talents just like his family.
Some of the top-rated TV serials in which Arslan Faisal has shown his talent include 'Bay Khudi' of ARY Digital, 'Dastaar e Anaa' of TV One, 'Bohtan' of A Plus Entertainment, 'Sawab' of Hum Sitaray, 'Zara Yaad Kar' of Hum TV and several more.
Here's a picture of Salman Faisal with his sister Sadia Faisal and Arsalan Faisal.
He has also voiced many famous songs as a singer. His song 'Kuch Tu Hai' cover featuring his sister Sadia Faisal went viral on social media and earned him huge praise as a singer. Some of his other hit tracks include 'Tum Hi Ho' cover and 'Aye Mere Humsafar' with actress Nimra Khan.
Arsalan Faisal is yet another great addition to our industry just like his sister, mother, and brother. He's good looking and talented!
Start of Salman Faisal's acting career
Salman Faisal appears as a guest in many morning shows with his family as well. He has also worked in a TV serial 'Be Aitebaar' of Hum TV with his mother and appeared with his sister in TV serial 'Apnay' of See TV. He began his career as a model in 2014 and did that for many prestigious names of Pakistan. He has worked in some TV commercials too such as Kolson Potato Sticks TVC.
Moreover, Salman Faisal made his acting debut with 'Rothi Rothi Zindagi' of Express Entertainment in which he played a supporting role. After that, he worked in several TV serials of various channels. Some of his hit TV serials include 'Dil Mom Ka Diya' of ARY Digital, 'Sukh Dukh' of Urdu 1, 'Sakeena' of  A Plus and the list goes on.
He made his film debut in 2016 with the historical film 'Saya e Khuda e Zuljalal.' And the next year he appeared in a movie 'Thora Jee Le'.
He recently tied the knot with Neha Malik in a grand affair with his friends and family. The wedding was the talk of the town and the couple looked amazing on their big day. Actress Saba Qamar also shook a leg on Salman's wedding and that was yet another excitement for the fans.
Salman Faisal's marriage with Neha Malik
Recently, a picture of Salman Faisal with his wife and brother Arsalan Faisal went viral where people began questioning who the real groom was. The picture received a lot of comments and was trolled massively. Below is the picture that was generously trolled by the public. In this picture, it seems like the groom is Arsalan Faisal and not many were reluctant to point that out!
The 28-year-old also danced with his wife Neha Malik on the hit Ranveer Singh's number Khalibali from Padmavat. The two were gathered in an intimate family gathering and it looked like that the duo were having a ball! That video also received a lot of criticism from the public and people really trolled the two.
Just like several actors, Salman Faisal is also one of the most talented ones and his acting has garnered him a lot of popularity amongst the masses. His good looks and charms have wowed many women and from actors to producers to directors – a lot of people have always spoken well about Salman Faisal.
We wish Salman Faisal and Neha Malik a happy married life and a blessed one! We also wish Salman success in his professional life too and we hope to see more of him. If there's anything more which you'd like to add to this, please let us know below in the comments section!