Sajid Sadpara, son of the late Pakistani mountaineer Ali Sadpara, was rescued on Tuesday. He faced health-related issues during an expedition to Mount Everest in Kathmandu, Nepal. 
Sajid is currently in Nepal as part of a team of climbers. It includes 69-year-old French mountaineer Marc Batard and his son along with seasoned Nepalese climber Pasang Nuru Sherpa.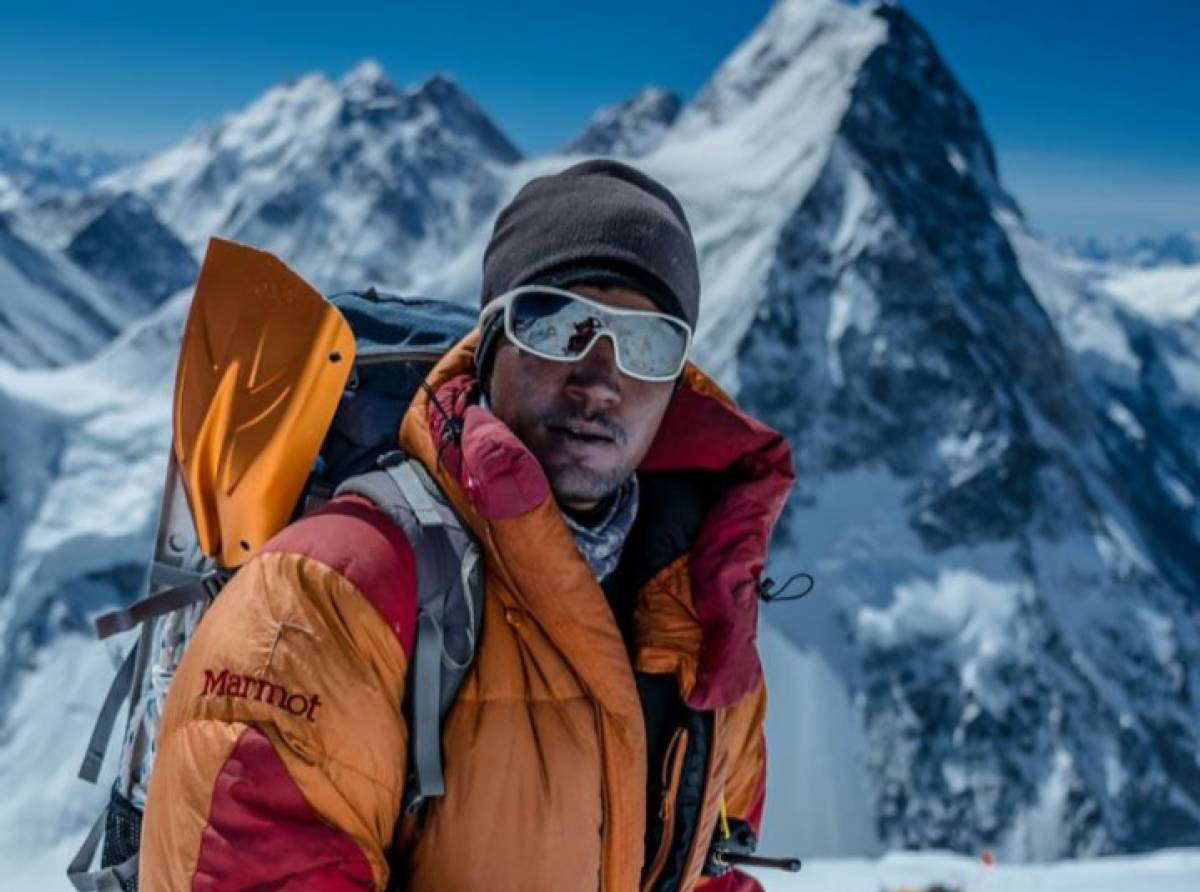 The expedition reportedly aims to explore a new, 'safer' route from Mt Everest's base camp to Camp I and Camp II, the Frenchman told Himalayan Times. From these two camps, climbers can attempt to scale the world's highest peak without crossing the icefall section.
In a tweet on November 11, the young Sadpara expressed his excitement regarding the expedition. He mentioned the trek from Base Camp to Camp 1, referring to the trek as BC to C1.
During the exploration of routes to Camp 1, Sajid suffered from a nervous breakdown, according to sources. As local climbers rescued him, they tied him up so that he could be transported safely back to the base camp.
A video shared on social media shows the young mountaineer tied up and visibly dazed; a man subsequently gives him water while telling him that it will be alright.
Here is the video circulating online:
Karrar Haidri of the Alpine Club of Pakistan told a local media outlet that Sajid had suffered high-altitude sickness. Due to this reason he had to be sent back from the base camp. The Pakistan embassy in Kathmandu was contacted to make sure Sadpara was safely airlifted to the capital for a thorough medical examination.
As of now, he is currently under treatment at a hospital in Kathmandu, Nepal.
Earlier in July, it was reported that Sajid had retrieved the bodies of three missing climbers including his father. He went missing while attempting to summit K2 in February this year, from the 'Bottleneck' and secured them at Camp-4.
The bodies were spotted below the Bottleneck by Sherpas. Ali Sadpara, along with two colleagues – John Snorri Sigurjónsson from Iceland, and Juan Pablo Mohr Prieto from Chile – were declared dead on Feb 18. Nearly two weeks after they went missing on the 'Savage Mountain'.
The trio had lost contact with the Base Camp on February, 5 while attempting an unprecedented winter ascent without supplemental oxygen. 
As they buried Ali Sadpara's body on K2 and places Pakistan's flag on it, Sajid had said that retrieving the bodies was challenging as they were on a very "technical and dangerous" slope. "I am thankful for the whole nation for their love and prayers."
What do you think of this story? Let us know in the comments section below.