Sajid Ali Sadpara, the son of legendary Mohammad Ali Sadpara retrieved the bodies of three missing climbers including his father, who went missing while attempting to summit K2 in February this year, from 'Bottleneck' and secured them at Camp-4. However, they could not bring the bodies down.
Ali Sadpara, John Snorri Sigurjonsson from Iceland, and Juan Pablo Mohr Prieto from Chile went missing on the 'Savage Mountain' on February 16. But they were declared dead on February 18.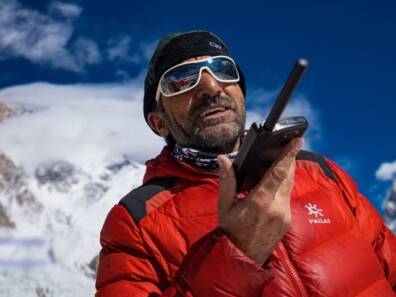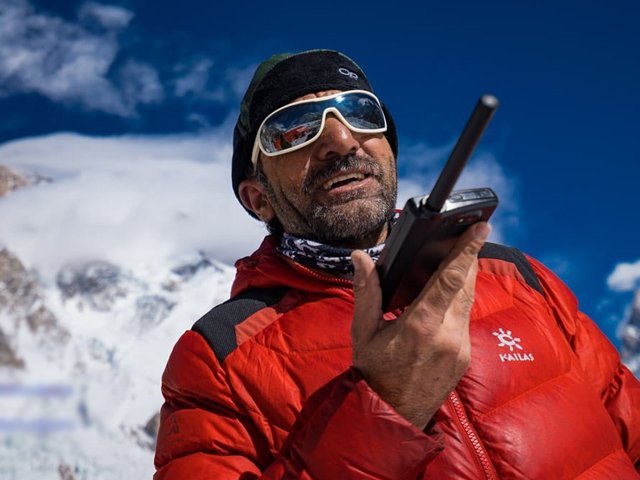 While attempting a winter ascent without supplemental oxygen, the trio lost contact with Base Camp on February 5. K2 had never been scaled in winter until a Nepalese team accomplished the feat less than a month before the Sadpara expedition. Sajid's oxygen regulator malfunction forced him to abandon his summit bid and return to camp three.
"Sajid Sadpara has fulfilled his duty as the son of Ali Sadpara. He has secured the body of our hero at C-4," an official Twitter account of Team Ali Sadpara said on Wednesday.
In another tweet, it said that Sajid offered Fateha and recited verses of the Holy Quran as per his mother's wishes. Team Ali Sadpara said the climbers had summited K2 in winters and were frozen to death due to a storm on their way back.
Sajid said that retrieving the bodies was challenging as they were on a very "technical and dangerous" slope. "I am securing bodies of fallen climbers to a safe place and instant retrieval from above bottleneck is not possible without endangering many lives," he said. "I am thankful for the whole nation for their love and prayers."
Sajid Sadpara buries father on K2
Sajid said he arrived there along with Canadian filmmaker Elia Saikaly and Nepal's Pasang Kaji Sherpa on a search mission. "The bodies of Mohammad Ali Sadpara and John Snorri were at a difficult place," he said, adding that they could not bring the bodies down. He said that they were trying to shift the bodies near the route leading to the base camp.
While they buried his body there, they also placed Pakistan's flag on top of it.
Sadpara is a Pakistani mountaineer and has proudly hoisted the country's flag on eight peaks. He was also part of the team which successfully achieved the first-ever winter summit on Nanga Parbat back in 2016.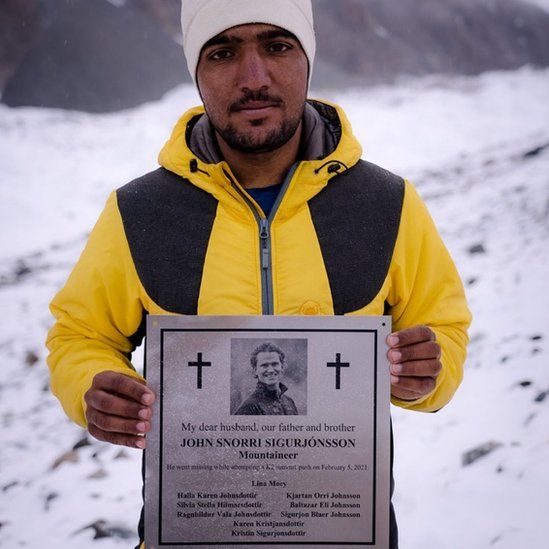 Meanwhile, Pakistanis came together, collectively wishing and praying for their safe return, a video of him singing and dancing emerged. Moreover, Sadpara singing and dancing to 'tum chalay aao paharon ki qasam' broke our hearts. He will always be remembered! May his soul rest in peace.
What do you think of this story? Let us know in the comments section below.