Pakistan's much-adored starlet Sajal Aly stunned fans as she shared a photo of herself with Jemima Goldsmith on Tuesday, Aly is all set to make her movie debut in the Hollywood industry!
After appearing in Bollywood's movie Mom, she is on to achieving yet another milestone and adding another feature to her cap.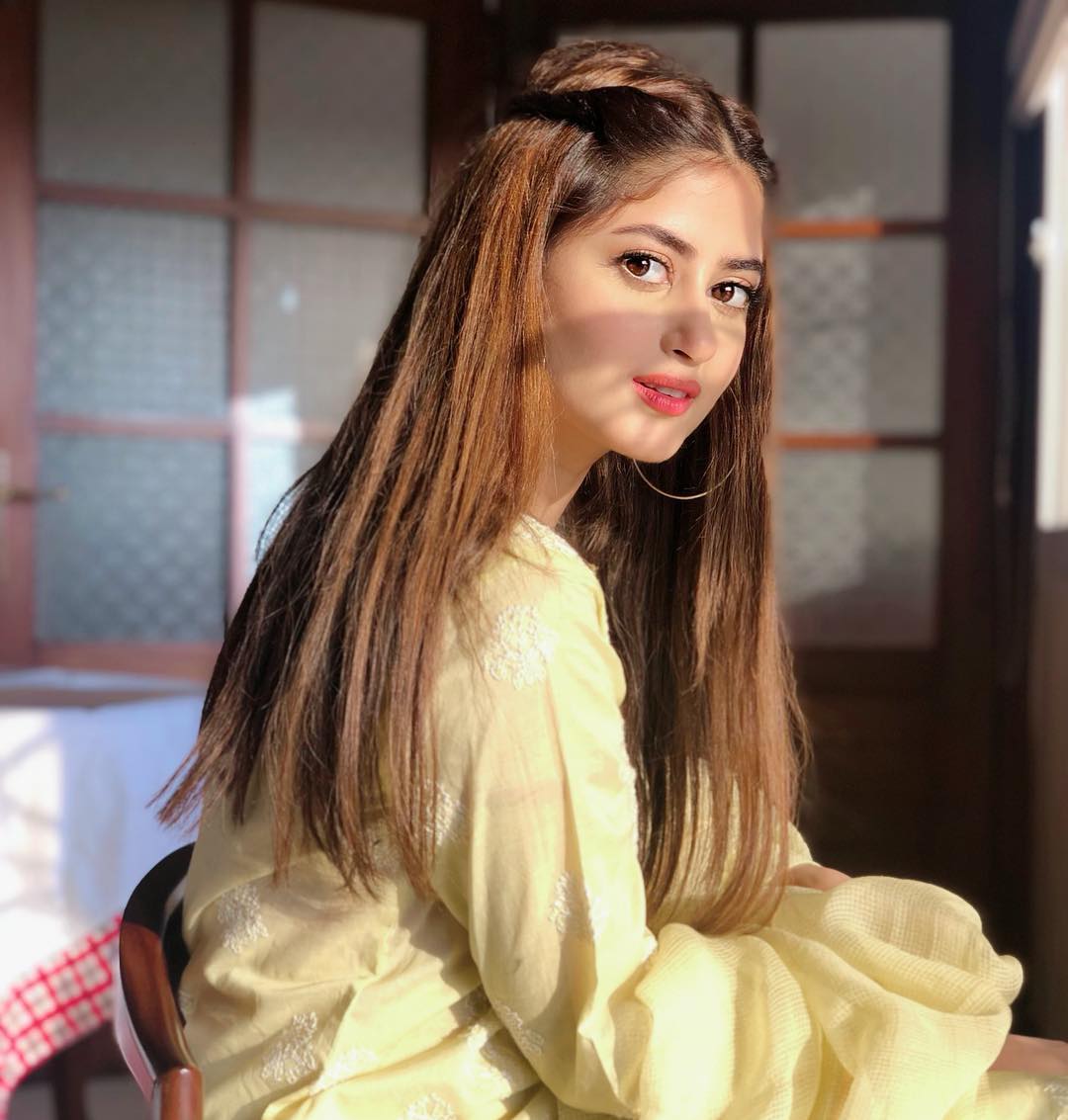 Aly is noted for playing a variety of characters in a range of serials from contemporary social to romantic dramas. The actor rose to prominence for portraying leading roles in several successful television series, including the comedy Mohabbat Jaye Bhar Mein.
Back in 2017, Aly made her Bollywood film debut starring opposite Sridevi in the Hindi film Mom. The Chupkay Se Bahar Aa Jaye actor is now reportedly shooting for a Hollywood production.
The Mom actor who joined the star-studded cast of Jemima Goldsmith's romantic comedy movie 'What's Love Got To Do With It', took to Instagram and posted a mesmerizing photo of herself with her. Her inclusion in the cast was confirmed last month after a lot of speculations and hype.
Aly and Goldsmith, both look gorgeous in chick outfits with a light touch of makeup. In the picture, they were seen enjoying pleasant moments together.
Check it out!
Jemima Goldsmith also shared a few clicks with Sajal on her Instagram from the set of the upcoming Hollywood movie.
As per reports, the team is currently shooting in London and we can't wait to see the movie! Aly is starring alongside Lily James, Shazad Latif, and Emma Thompson. Meanwhile, the Indian filmmaker Shekhar Kapur will be directing the movie. He is known for Elizabeth: The Golden Age, and he also directed Mr. India and Dil Se.
Turns out that the movie is set between London and South Asia, exploring cross-cultural conflicts of love and marriage.
"It is a story of identities," Kapur had told Variety in November. "It is about cultural clashes and it is a comedy. But it is about hiding behind an identity and how identities can become tribal, and how tribalism can lead to clashes and fundamentalism."
"It is a rom-com, but based on this fundamental idea of people adopting identities out of fear of marginalization," he added.
Last year in November, Aly received an award for her contribution to film and Television by the Distinctive International Arab Festivals Awards (DIAFA).
Will this be a new milestone that Aly will add to her career? Well, we wish her all the best for her rumored project and we just can't wait for her to unveil more details of it!
What do you think of this story? Let us know in the comments section below.