Recently, the model Saheefa Jabbar Khattak got hitched and the dazzling highlights from the special event of her life surfaced all over social media. Pakistanis are elated to see the all-gorgeous Saheefa tying the knot with her husband, Khizar, and it's safe to say, their wedding absolutely stands as a life goal for us!
This couple is downright breaking all stereotypes in incredible ways. They did not let any sectarian differences stand before them. Interestingly, Saheefa's haircut has been subjected to a heap of insensitive and unnecessary criticism in the past. However, the model has managed to tackle everything very smoothly; her proactive approach and attitude remain a supreme example for us.
That pixie haircut!
The daytime wedding that took place in Lahore caught a lot of people's attention. But we are going to talk about an interesting news following the epidemic of this event and which has become a strong highlight today.
Gorgeous couple, right?
Absolutely stunning shot!
Now, let us present the news we are talking about… Saheefa Jabbar has decided to auction her wedding dress and donate all the proceedings to charity. Incredible gesture!
We have another reason to simply adore this talented girl. Any woman who is married or plans to soon would know how invaluable a wedding dress happens to be in her life. Obviously, it's the most sought-after thing in an occasion of wedding.
Of course, a bride's wedding dress always garners the most interest and it's safe to mention that it's the center of her major happiness. But, Saheefa has decided to make a sacrifice by giving it away for the better of mankind.
Here's the full picture of her cotton-candy pink wedding dress, a reminiscent of her special day: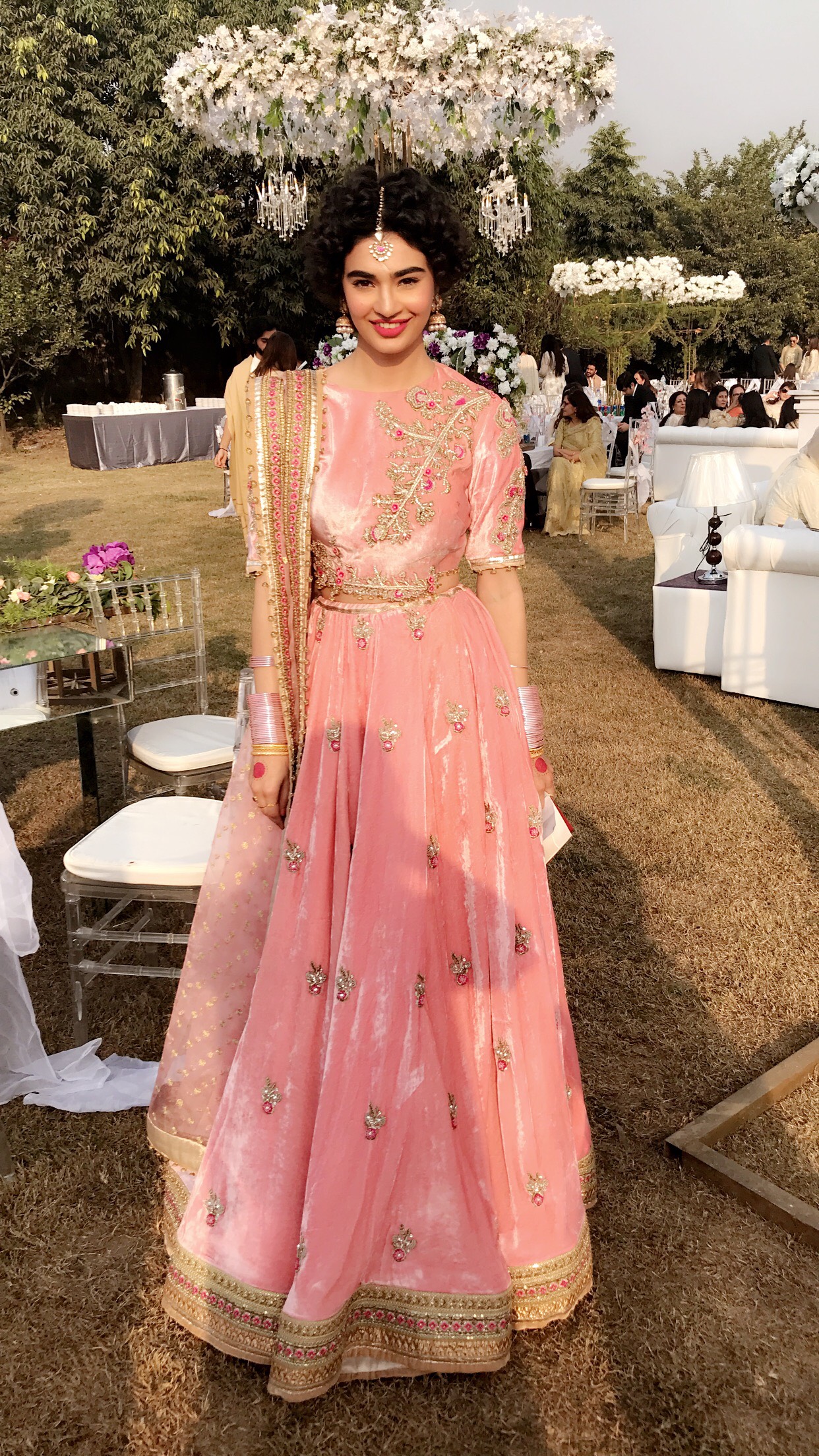 We appreciate this remarkable gesture. I am sure there would be a lot of people out there going gaga over that gorgeous dress and now it serves for all the right reasons.
Saheefa's surreal rise to popularity is captured in a very positive token. Her elevated attitude, her proactive approach towards life which continues to be reflected every now and then speaks volume about her fine character.
We wish Saheefa Jabbar and Khizar many congratulations on their wedding. May God grant them eternal happiness and prosperity in life and hereafter.