The Pandemic known as Covid-19 has literally changed the whole outlook of this world in only a few months. Wearing masks and regularly sanitizing oneself has now become a norm. As this is the only way we can avoid being contracted. The W.H.O (world health organization) has prescribed everyone to keep minimal social contact and to regularly wash our hands for at least 20 seconds. It is now everyone's responsibility to follow this protocol and also to spread the message as far across as possible.
One such brand however that deserves to have a special mention here is "Safeguard". They have been playing an active role in this fight against the pandemic since the first day. Their new "Jingle" aimed towards the kids is a breath of fresh air in these troubled times. It also carries a very important message inline with the standards provided by the W.H.O. The initiative taken by the brand deserves to be commended because now it's not just about being saaf, it's about being safe as well.
And of course, how could we forget about the unsung hero of sanitation? ring any bells?.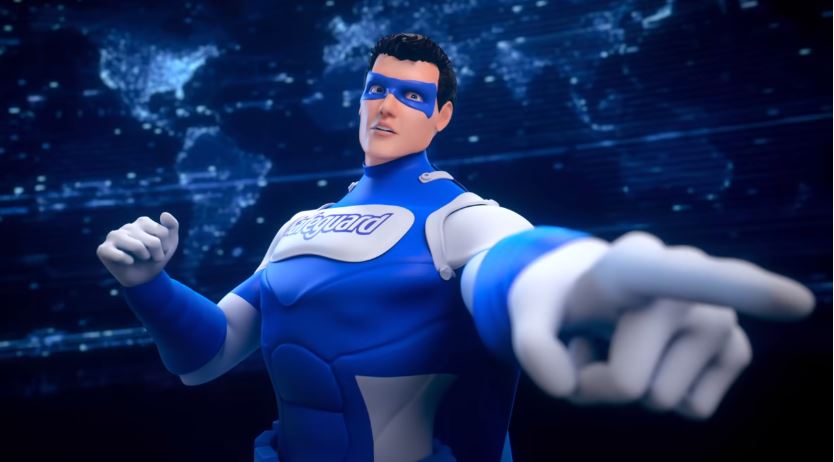 Yes, we are talking about "Commander Safeguard" and his life long battle against the germs. He is back and back with a bang. The new Jingle featuring commander Safeguard which came on the air just recently is the perfect example of how to get an important message across with a touch of creativity. The video came out with a tagline "Ab Har Pakistani Banega Hero" urges us to wash our hands for at least 20 seconds if we are to combat this deadly virus.
Let's have a look at the video:
  "Saabun Ko banao Hathyar":
The video opens up with Commander safeguard urging everyone to play their part in this pandemic. As he welcomes each and every one of us to become a hero and beat corona by washing our hands regularly for 20 seconds. He then starts with a very catchy jingle aimed towards kids that seek to inculcate the habit of washing hands for at least 20 seconds.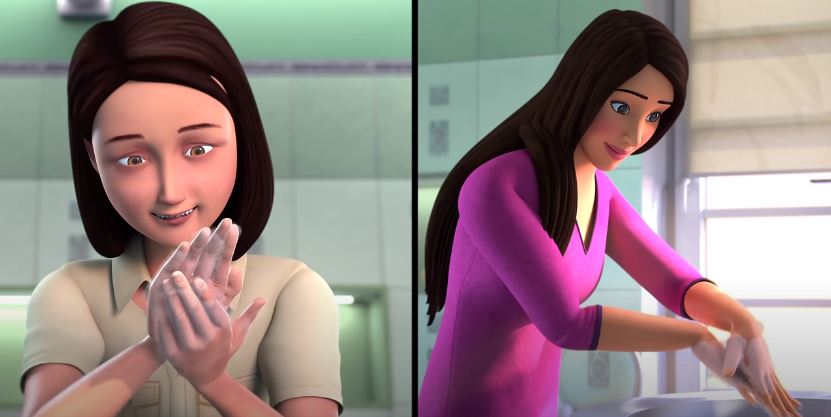 As we come to think of it now, we can see how ahead of its time Commander Safeguard really was. We all remember when he was first introduced, he used to school each and every one of us about the importance of washing our hands. We also remember his arch-nemesis "Dirtoo", well we have a much bigger enemy now.
A campaign that influences a change:
In these modern times and an era of cut-throat competition, even during the pandemic where we saw most of the big brands promoting themselves. Safeguard instead chose to promote the importance of washing hands.
Safeguard's new campaign is aimed to influence a change in the way we look after ourselves. Especially after the recent events. As of now, it is not just about being "saaf" clean. It is also about being safe from this deadly virus as well. To get the message as far across as possible safeguard used different social media platforms such as Facebook, Twitter, and TikTok hoping to bring a change. Things got even more interesting when most of the celebrities we love joined the bandwagon. As famous celebrities such as Iqrar-Ul-hasan and Rabia Anum Obaid all tweeted in support of this beautiful initiative.
Here are some of the posts shared by our favorite celebrities over different social media platforms:
Everyone loves the spotlight, fame and aspires to be a hero. Well here's your chance now! Wash your hands regularly for 20 seconds and be the superhero that the nation wants. It's time to follow the foot-steps of #CommanderSafeguard #HeroForce ✌?

— Rabia Anum Obaid (@RabiaAnumm) May 19, 2020
Not all superheroes wear capes. Some just wash their hands for 20 seconds and be a hero for the entire nation! It's time to unite and take forward the message of our superhero #CommanderSafeguard – Pak Pak Pakistan, Saaf aur SAFE Pakistan! #HeroForce

— Abdullah Sultan (@abdullahsultan) May 19, 2020
All parties need to come together in this time of crisis. Each one of us will have to act as a hero and play his/her part in defeating corona. Wash hands frequently for 20 seconds and be a hero. #SaafaurSafePakistan #CommanderSafeguard #HeroForce

— Iqrar ul Hassan Syed (@iqrarulhassan) May 19, 2020
Even the famous TikToker's seem to enjoy the jingle:
@minahilmalik727

Saaf aur Safe Pakistan is just a few steps away! Wash your hands regularly for 20 seconds and join CommanderSafeguard's #HeroForce
Also Read: Used Car Import Mafia – Facts You Wouldn't Like To Miss Out On!
@mjahsan20

Ab har Pakistani hero banay ga 20 seconds tak achi tarah haath dho kar! Join CommanderSafeguard's #HeroForce now!
Here is a complete compilation video of all the celebrities who played their part for the cause. Featuring big-name celebrities like Ahmed Ali Butt, Ayesha Omer, and other well-known influencers. This video is surely going to make your day. It was good to see almost all of our favorite personalities coming together for a greater good.
A force for good and an inspiration for betterment:
Safeguard has always been a force for good when it comes to social responsibility in Pakistan. For decades we have seen them playing a vital role in the betterment of our society. Safeguard is known for its socially woke initiatives and informative campaigns. You can also become a part of the #Heroforce by creating your own video with the jingle and post it online. So play your part in helping Safeguard delivering this very important message and become an ally of Commander Safeguard in this fight against corona.
And that is not all:
Safeguard has also released multiple tribute video's in an effort to boost the morale of our frontline workers and also for those who are the most affected by this deadly disease. The video is aimed to highlight their efforts and also to let them know that they are not alone in this fight.
Kudos to safeguard for allocating their resources into delivering this very important message. A message that saves millions of lives. During these tough times, nothing is more important than the safety of our people. We all know that the only way we can combat this virus is with precaution and to regularly sanitize ourselves.