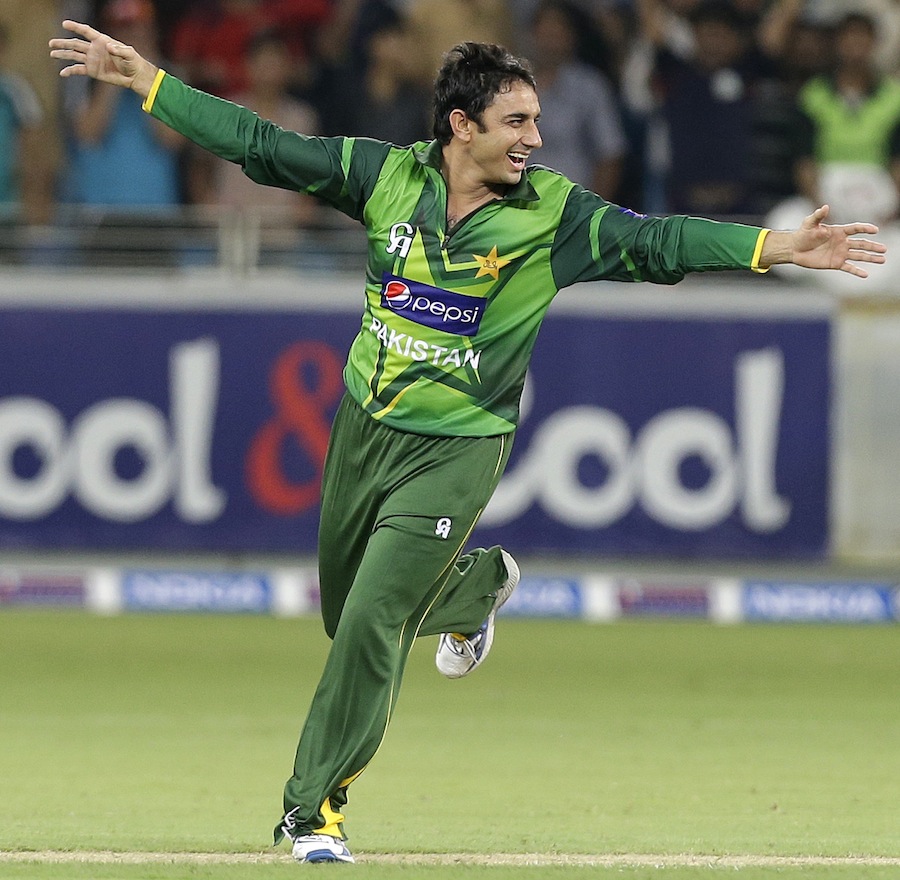 The Chairman of Pakistan Cricket Board, Shaharyar Khan said on Tuesday that Saeed Ajmal could be sent as replacement for the injured bowler, Muhammad Irfan.
Muhammad Irfan was ruled out of the remainder of the World Cup earlier on Tuesday because of a stress fracture to his pelvis.
Talking to a news reporter, Shaharyar Khan said that no replacement will be sent for Muhammad Irfan for the quarter final match between Pakistan and Australia as the match will be over by the time replacement reaches Adelaide.
The chairman added: "But if Pakistan proceeds to the semi-final, then a replacement will be sent and it could be Ajmal."
On February 7th, Saeed Ajmal was cleared by the International Cricket Council (ICC) after he was suspended from bowling in international cricket last September. He was penalized for illegal bowling action.
Sheharyar Khan said: "It was up to the team management who they ask as a replacement for Irfan."
He added that Junaid Khan who was originally sent with the 15-man squad, but was sent back after he injured his leg during the training session might also be sent as replacement.
Sheharyar Khan further revealed that Muhammad Hafeez and Junaid Khan got injured; he had suggested that Saeed Ajmal should be sent as a replacement but the tour selection committee were in favour of having a fast bowler and an opener as replacement.
Wasim Akram told the media that Irfan needed to work on his fitness, before he was ruled out of tournament. He said:  "Irfan is different."  "His body stretches more and needs careful handling."
PCB confirmed Irfan's injury through a press release:
"Irfan underwent an MRI scan on Monday afternoon and the radiologist's report showed a stress injury of the pelvis but was inconclusive."
The physiotherapist of Pakistan Cricket Team Brad Robinson, ordered a more detailed scan, which was carried out on Tuesday afternoon, and it reconfirmed a stress fracture in the pelvis.
Brad Robinson said: "This injury rules Irfan out of the World Cup."