PTI candidate Sadiq Sanjrani won another term as the Senate chairman on Friday. It was a blow to the joint opposition despite the latter having a majority in the Upper House.
Out of the total 98 votes polled, Sadiq Sanjrani secured 48 votes, said Radio Pakistan. Meanwhile, his rival and candidate of opposition parties Yousaf Raza Gilani got 42 votes.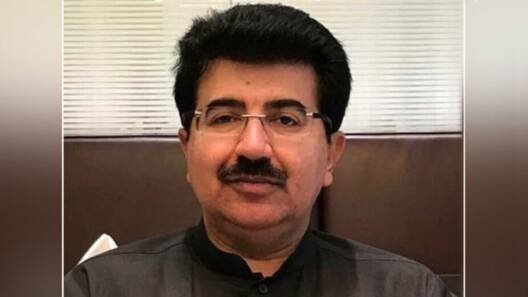 Meanwhile, the opposition challenged the result of the election. It was announced that seven votes cast in favour of opposition candidate Yousuf Raza Gilani were rejected.
However, presiding officer Syed Muzaffar Hussain Shah overruled their objection. He said the votes were rejected because they were not stamped correctly. One of the votes was rejected because it had been cast in favour of both the candidates.
Voting to elect the Senate chairman ended around 4:40pm and the vote count began at 5pm.
Polling began after 3pm, and an officer called out names of senators in alphabetical order who collected ballot papers from officials and cast their votes at the polling booth.
JUI-F's Maulana Abdul Ghafoor Haideri was the first senator to be called to make his choice.
Sanjrani was first elected to the post in March 2018. He was backed by the joint opposition (including the PTI and the PPP), to become the first person from Balochistan to be elected to the post.
In July 2019, the opposition submitted a resolution of no-confidence against Sanjrani. It was the first-step towards mounting pressure on the Imran Khan-led government. However, Sanjrani survived the no-trust vote.
Earlier, today Twitter erupted with 'funny memes' over Senate secret camera controversy.
What do you think of this story? Let us know in the comments section below.