The world is filled with complicated relationships, where a celebrity trio captured everyone's attention and showed the world the true meaning of love.
Sadaf Shahroz recently grabbed everyone's attention with her sweet and heartfelt birthday wish to Shahroz's daughter Norah.
We all know Syra became an inspiration for all the women out there when she raised her daughter as a single mother with no fear.
They overcame all the criticism and became a strong mother. In this scenario, Shahroz and Sadaf showed re proving that love knows no bounds by setting the tone for blended families.
Back in 2021, Sadaf talked about her bond with Norah, as she revealed Norah called her Sadaf.
Sadaf's Birthday Wish For Norah On Her 9th Birthday.
The pair recently celebrated Nooreh's ninth birthday, who is Shahroz's child from his first marriage to Syra. During the celebration and happiness that pervaded their home, Sadaf sent a sweet birthday message for her stepdaughter on Instagram Stories.
She wrote a heartfelt caption for a cute picture of Nooreh and Zara, who is Sadaf and Shahroz's kid.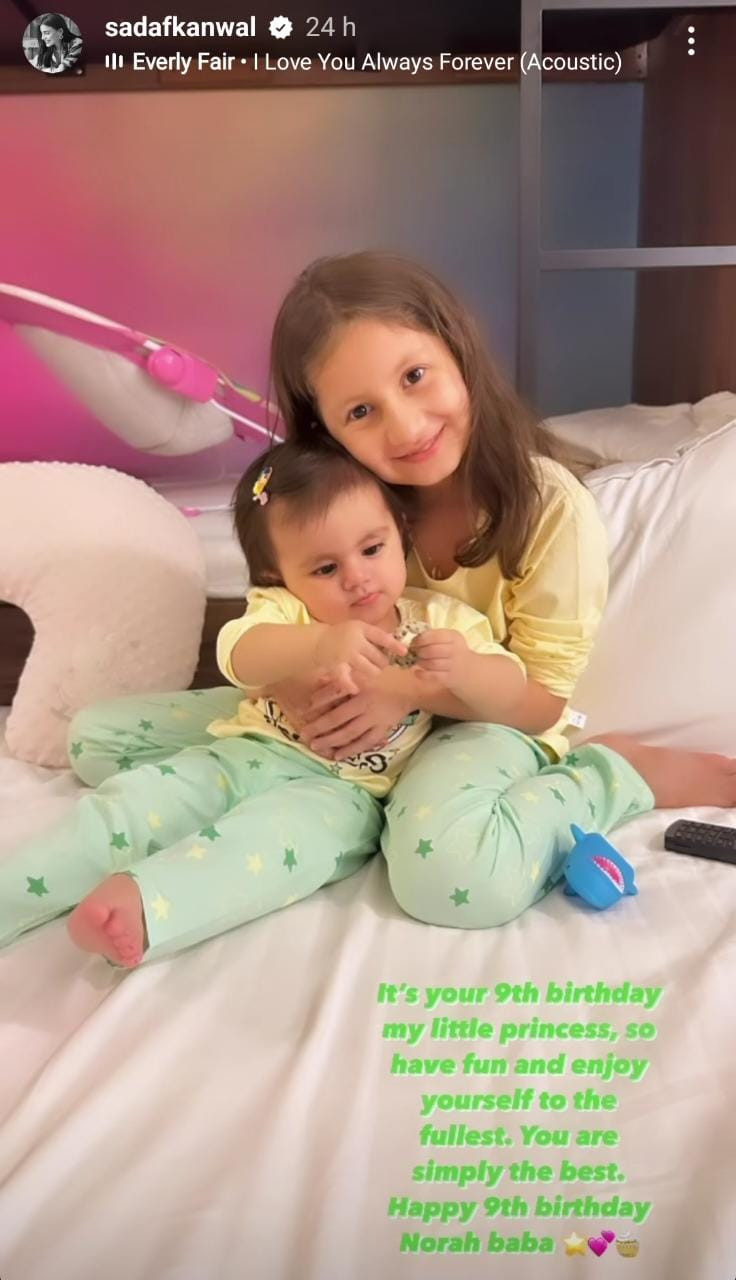 "It's your 9th birthday, my little princess, so have fun and enjoy yourself. You are simply the best! Happy ninth birthday, Nooreh Baba!" she wrote.
The love extended beyond the birthday note. In another Instagram Story, Sadaf shared a selfie of Nooreh posted by Shahroz and affectionately commented, "Doll!"
Baba's Life
Shahroz, the doting father, also expressed his love and admiration for his daughter through a heartfelt post to mark her birthday. Sharing two of Nooreh's selfies, he wrote,
"You know how to take selfies now! Happy Birthday Baba's life. Always be proud of who you are, for I am your biggest fan, and I love seeing that beautiful smile on your 9-year-old face."
Step relationships have been taboo in our society, and people view them negatively. Syra, Sadaf, and Shahroz demonstrate the possibility of building strong, loving connections beyond traditional family dynamics.
What do you think of the story? Tell us in the comments section below.