Having the status of a celebrity certainly comes with a bag of pros and cons. One of the biggest cons is people around you taking photographs and recording you without your consent. No matter where they go, personal space may be difficult for them to maintain.
Actors Saboor Aly was recently recorded dancing at a private family event along with her fiance actor Ali Ansari. The Ishq Mein Kafir actor took to social media to call out people recording the two without their consent.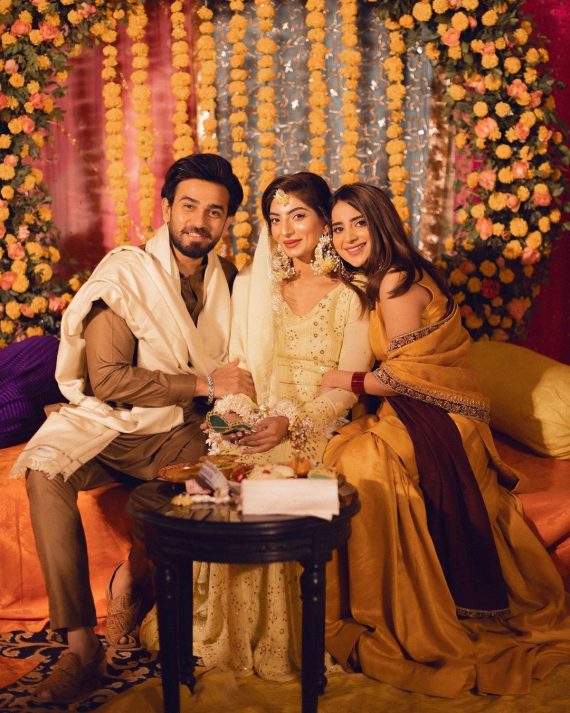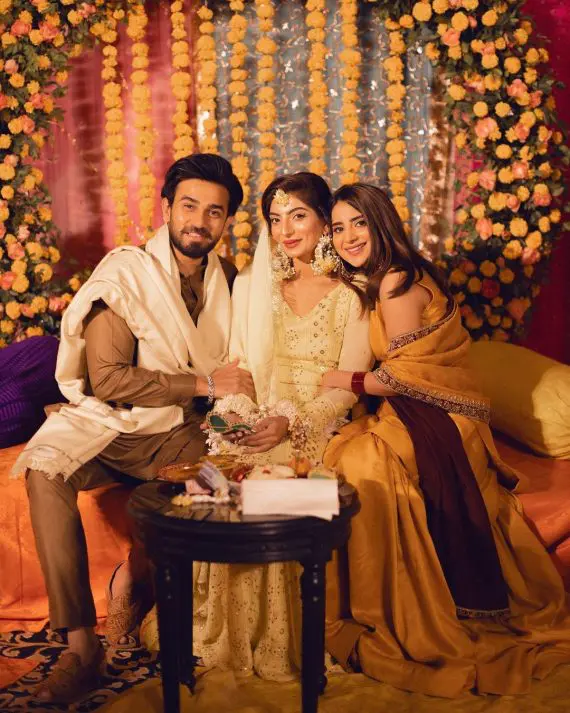 In the video, Aly and Ansari appear to be having a serious conversation on the dance floor at the latter's sister's wedding. A local media outlet went on to repost the video on Instagram. "Celebrity couple Saboor Aly and Ali Ansari seem to be in a serious discussion while on the dance floor at his sister's wedding function," read the caption.
Aly took to her Instagram stories to clap back at the people invading her privacy as she shared a screenshot of the media outlet's post.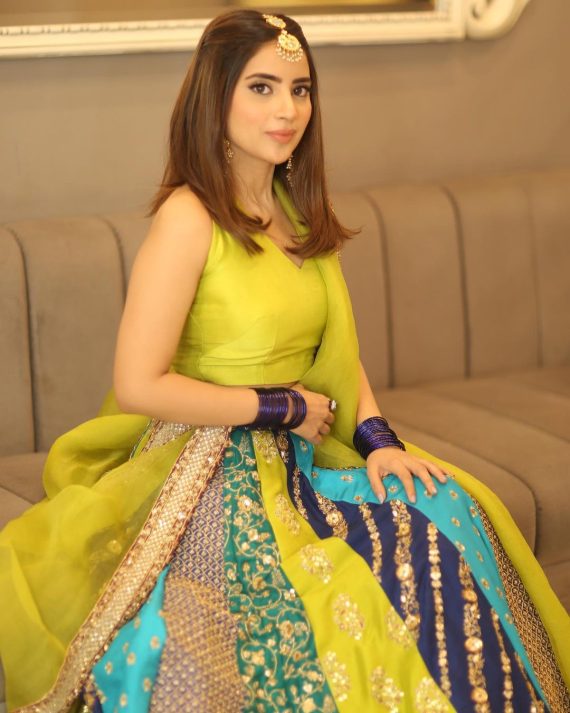 "This serious discussion was actually about how I and Ali were uncomfortable [because] of the people recording us without our consent, but we still had a lot of fun!" wrote the starlet. "Thanks for all the love and concern!"
Have a look at it: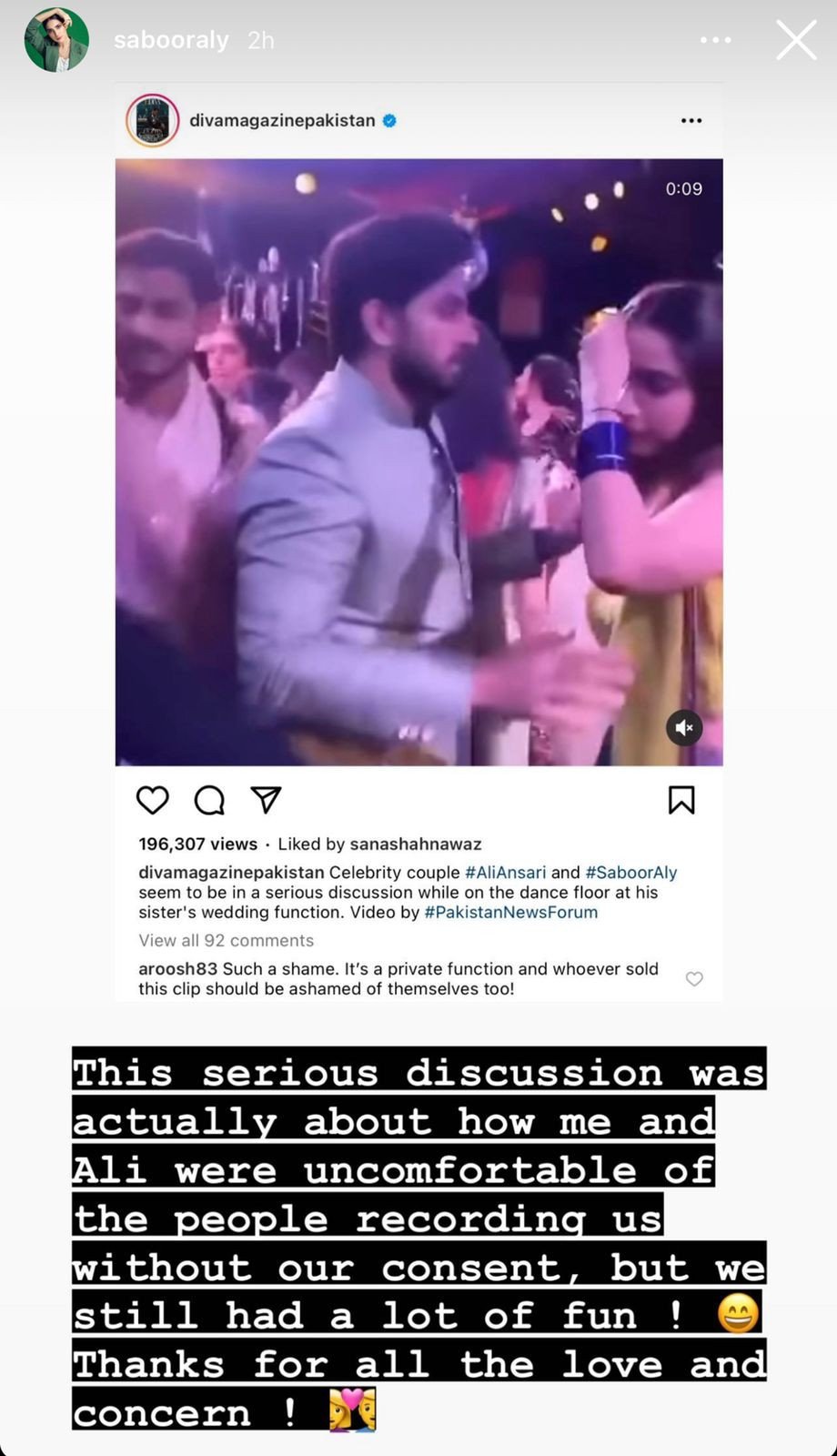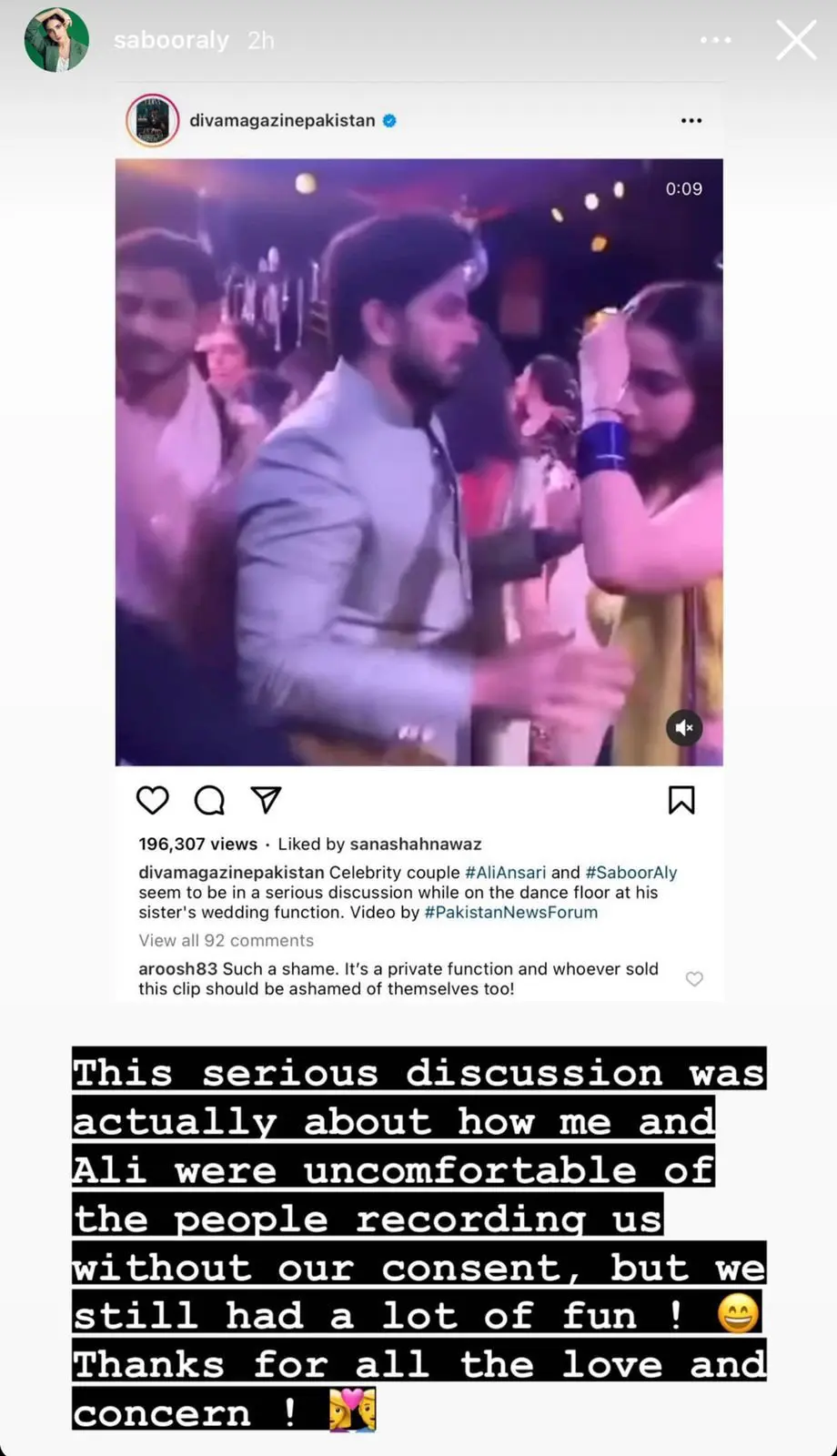 Well, whoever recorded them clearly did not seem to understand the concept of privacy, personal space, and consent. We wish people prioritized these concepts because celebrities are human beings first with boundaries of their own. The act of recording someone like this is never okay, even if the person is a public figure. It should not take Aly to let us know that this was not okay.
The footage was from Ansari's sister Mariam Ansari's 'shendi' (mehendi + shaadi) function. She tied the knot with the former cricket coach Moin Khan's son Owais Khan earlier this year in an intimate nikah ceremony.
Ansari put a ring on fellow actor Aly back in April. The couple, who managed to successfully keep their relationship under wraps, took to Instagram to announce their engagement. More so, the couple also shared beautiful photos from the ceremony.
Soon after the couple shared their big news, fans and celebrities went to extend their love and best wishes for their new beginnings. Many congratulatory messages poured in for the newlywed couple.
What do you think of this story? Let us know in the comments section below.