Composer Azaan Sami Khan is set to make his acting debut in an upcoming drama serial. The singer, son of Adnan Sami, and Pakistani actor Zeba Bakhtiar will be sharing screen with Sajal Aly and Yumna Zaidi.
Khan released his debut solo album, Mein Tera, in February. Moreover, he also revealed the tracklist and a cool album cover on Instagram. The album adds another feather to Khan's fluffy cap, embellished by his work in films like Parey Hut Love, Superstar, and Parwaaz Hai Junoon.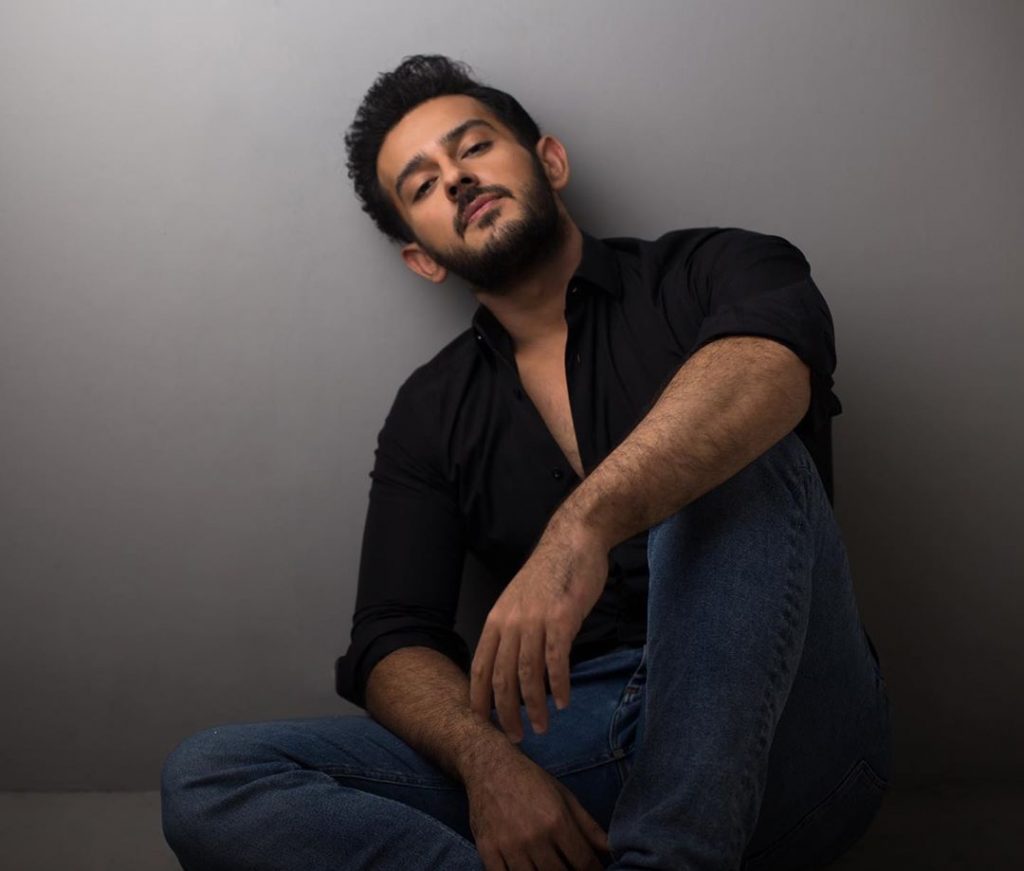 In today's competitive industry, where limited projects are being produced, it is difficult to land a role in a drama produced by a big production house. However, it is clear why when someone with zero screen experience is chosen, it draws attention. Meanwhile, Khan is to feature alongside the renowned actor Sajal Aly and Yumna Zaidi in a new drama.
Imam threw shade at Khan in the context of nepotism to share the screen with Sajal. "So it seems like you need zero onscreen acting experience and you could also debut with both the amazing Yumna and Sajal," said the model.
"Mujhe bhi itni hi achi luck chahiye [I also want this great luck] where I don't have to earn it or prove myself first and it just gets handed to me on a plate!"
For other actors in the industry, it is pretty competitive to be able to earn a spot alongside exceptional actresses like Aly, and Zaidi. Meanwhile, Khan got the role without any previous acting experience, which has some people upset.
Meanwhile, though the teaser of the show has not been released yet. But, pictures of cast members on social media are generating headlines.
Here's what the others have to say about it!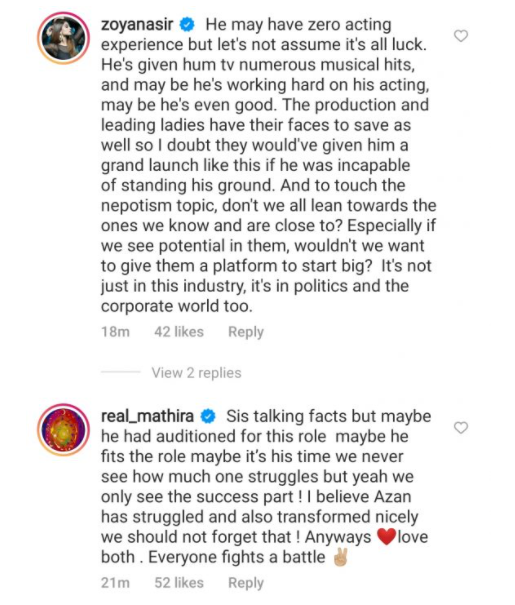 Imam then went on to defend her opinion. "Aap log humein bura bhala kahen to woh sab theek hai lekin main as an artist koi opinion doon to main "jealous"? Salman Khan ki baat sach hai… "main karoon to saala character dheela hai." [You can say all bad things about us and there is nothing wrong with that but when as an artist I'm giving my opinion to another, I'm "jealous"?]
Meanwhile, the serial Ishq-e-Laa is directed by Amin Iqbal, is written by Qaisra Hayat, and produced by Momina Duraid Productions. Moreover, it will be coming soon to Hum tv, most likely later this year.
By the way, have you seen Khan's jaw-dropping transformation over the years? You will fail to recognize him!
What do you think of this story? Let us know in the comments section below.