Saba Qamar doesn't need any recognition to roam all over the world, because she has done everything in the entertainment industry and gained endless popularity.
She's a real star with a brave heart and attitude. Because she showed the nation that she was not afraid of anyone when he signed the Baaghi project.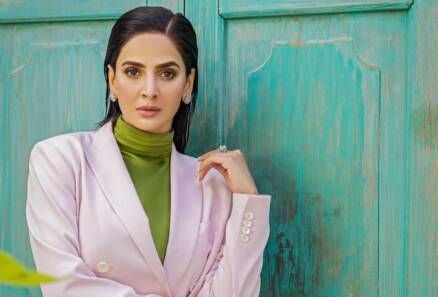 She even made a lot of fans in a neighboring country where she earned a lot of respect and love from them. Recently after a long gap, she's back to the big screen "Ghabrana Nahi Hai" and it worked well in the cinema.
Saba Qamar sat for a little chit-chat in which she expressed her desire to work again in Bollywood opposite heartthrob Ranbir Kapoor, her dream role, and why awards don't matter to her.
Saba Qamar shared some insights about her dream role & Bollywood reentry
In conversation with Sabar Qamar, she first spoke up about her latest project, "I just really connected to Zubi," told the interviewer.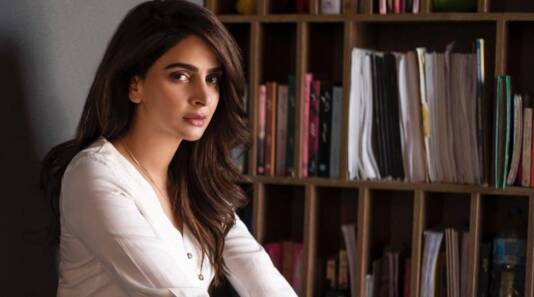 "She is just one of many reasons I decided to make a big-screen comeback with Ghabrana Nahi Hai. I could relate to her completely. If I feel strongly about something, I will talk about it. I have no filters – none whatsoever. If I feel like this is the right thing to do, I will do it."
Saba Qamar managed to grow a thick skin just like her fellow stars, "I am a compassionate person." She commented, on how being an outspoken person off-screen comes with its set of lessons. "But I don't carry personal attacks to the heart. I don't pay any heed to them anymore.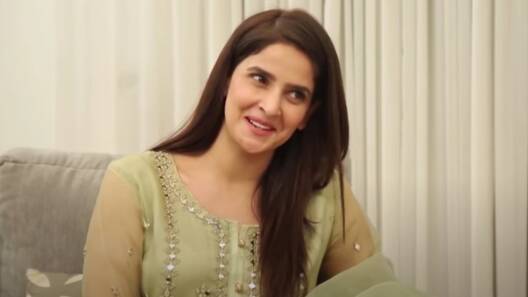 Maybe it did matter right at the beginning of my career, but I have grown that thick skin almost 20 years down the line in the fraternity. I think people brought up in a certain way will always spew venom on others. On the other hand, people who have a good heart will always say kind things to the person.
I have never said anything vile to anyone. You can criticize me on my work, but call me out on my choice of clothing, or my personal life? It's just wrong."
From Good to Bad & Then Ugly
Saba Qamar has spent almost 2 decades in the industry and faced ups and downs throughout her journey. But in the past few years, things have been great with an equal fair share of criticism and call-outs over some of her ventures.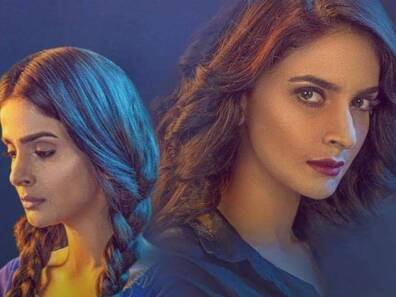 "When I took up Baaghi, I faced a lot of flak on how we are glorifying Qandeel Baloch. People used to hurl abuses at her and, after her tragic demise, abused me for portraying her onscreen," she recalls.
"But after everyone watched the show, they backtracked on their statements, and I was lauded for the very same drama. Qandeel, as well as I, were praised. But my question is, why do we have to start valuing someone when they have passed away? Should we not have treated her with respect when she was alive?"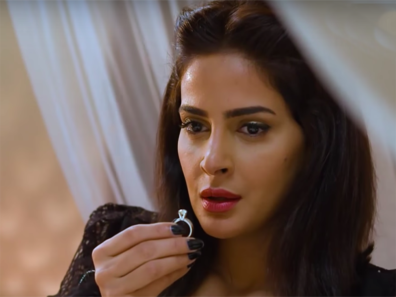 Saba also revealed how Baaghi proved to be her most challenging drama to date. "I went into depression after being done with Baaghi," Saba continued.
"It took me a lot of time to come out of that character; I had stopped taking on more projects. It took me a year to recover from it. It was after that hiatus that I signed Cheekh.
I always used to hear that actors find it hard to come out of some of their characters. I could never relate to this – until I played Qandeel Baloch."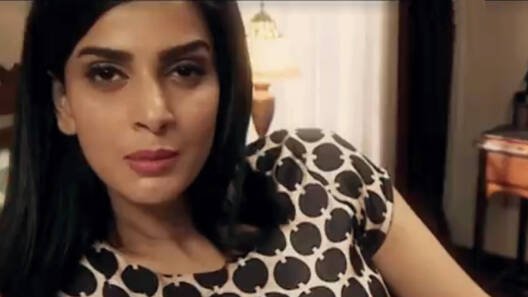 Just like every other actor, Saba also found herself desperate to win big awards before the Farooq Rind directorial. She said, "I always wanted to bag an award, and when I won a bundle for Baaghi, my soul was already satisfied by the rewarding experience of playing Qandeel. So today's Saba Qamar doesn't care about award shows anymore."
Big Bollywood Collaboration & Her Dream Role
Sabar Qamar debuted in Bollywood opposite of late Irrfan Khan and gained huge popularity. She also gave another hint that she wants to return to Bollywood and wants to work with none other than Bollywood heartthrob Ranbir Kapoor. "He's such a good actor!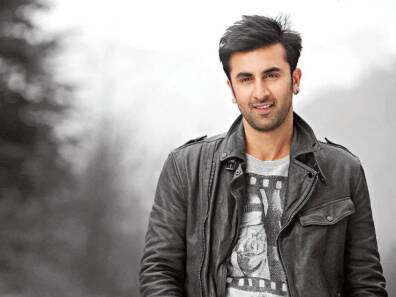 He acts with his eyes," Saba quips. "Do you remember the title song? From Ae Dil Hai Mushkil? And then there's this one scene in the film where he speaks with Anushka – that one scene was so spectacularly done. Not every actor can do it so flawlessly."
Apart from working with Ranbir Kapoor, she also exhibited her desire to play one of the famous politicians' roles. "I would love to play a politician on screen!"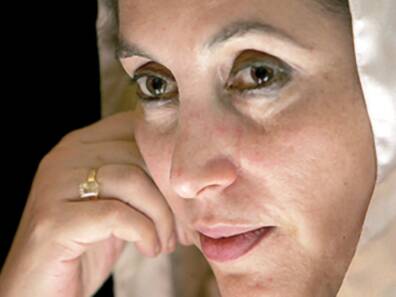 Saba's face lights up as she discusses her dream role. "I think we can make a brilliant biopic on Mohtarma Benazir Bhutto. I am also willing to play Maryam Nawaz Sharif on the big screen. I feel I can do justice to it."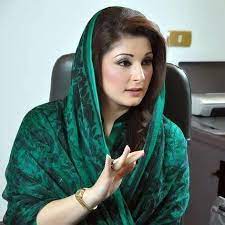 She says, "I am excited about essaying a politician because their lives have so many layers. They are a different person when engaging with the public, different when they are home with their families, and someone else when they are with their peers. It's fascinating. Politicians are no less than actors. So, I do think it's relatable."
YouTube Journey
During quarantine, Saba Qamar started her YouTube channel, where she hilariously tackled imperative topics. She touched on every stereotypical topic roaming around us. "Starting a YouTube channel was an impulsive decision," she says.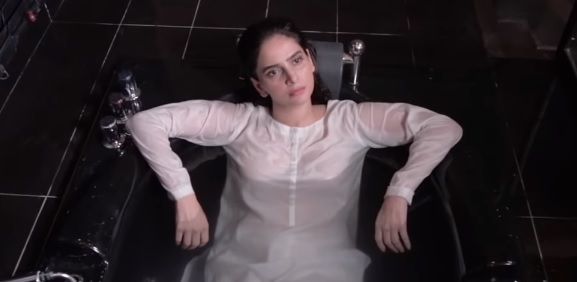 "We were all home, and I would wake up and start writing. We had so much fun with it! But the topics we touched upon required a lot of research, so there was still an ample amount of work involved. However, once we embraced the new normal, the YouTube channel took a backseat as I had several projects lined up. But I think it's high time we bring it back."
Not only that, but she also planned to release her rap song as well. "I am done with the recording, but we still need to work on its video," she reveals.
Saba Qamar recently sat for an interview with co-stars of Ghabrana Nahi Hai in which they shared their experience.
What do you think of the story? Tell us in the comments section below.