Pakistani actor Saba Qamar is unapologetic about almost everything. Especially when it comes to going against the tide. That being so, the Hum Sab Umeed Se Hain host is often brought under the radar for almost everything that she says, does, or wears, for that matter. Recently, Saba Qamar is being trolled for her bathrobe photo shoot.
The Cheekh actress is known for breaking the so-called stereotypes. From tackling issues like misogyny and gossip-mongering, the 37-year-old Pakistani actress has broken many rooted stereotypes.
It is 2020, and regardless of being presumably 'WOKE', some Muslim brothers still find it okay to shame others for their choices. A guy on Twitter posted pictures of Qamar in a bathrobe, questioning if this was the Islamic Republic of Pakistan?
Why? Who are these people to give approval to them for their dressing or anything at all? According to Pakistan's culture and society, the way these celebrities dress often gets deemed as 'revealing' and 'westernized' by the masses.
Live and let live!
Their choice of clothing does not reflect their character, moral standing, and ethics. But we are quick to jump to not only question their character but the kind of upbringing they had. Also, why pop up the question 'IS THIS ISLAMIC REPUBLIC OF PAKISTAN' every time a celebrity posts a picture?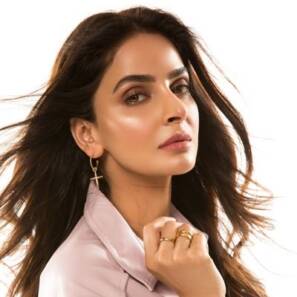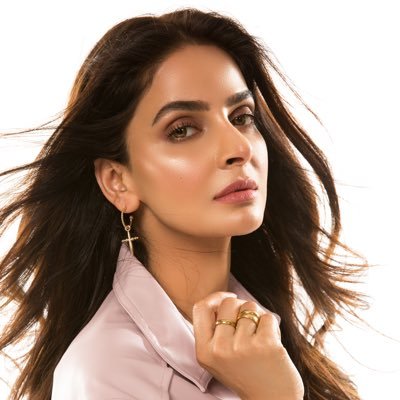 Even though the Internet has given all of us the freedom of speech and we can indeed express our disapproval of the attire worn by our Pakistani stars. However, judging them on a personal level or bashing them is highly uncalled for.
Should we not move on from this naming and shaming people for being the way they are? We need to develop a sense of acceptance and tolerance within ourselves. As well as be mindful of the fact. The fact that every single person has the right to choose what they wear and how they represent themselves.
Here are some latest pictures of Saba Qamar
Classy yet sassy! We love how Qamar never lets the public backlash get to her. Previously, the Hindi Medium star broke many stereotypes by talking about fat-shaming, classism, colorism, and women's rights, on her YouTube channel. Indeed, she is a QUEEN!
It is also crucial to mention here that this is not the first a Pakistani actress got trolled for her dressing. Earlier, another Pakistani actress Mahira Khan became a subject of much trolling from the Twitterati. She was spotted smoking and 'dressing inappropriately' in some leaked pictures with Ranbir Kapoor.
What do you think of this story? Let us know in the comments section below.