Critically acclaimed actress Saba Qamar was hospitalized due to a severe lung infection. To give the full picture of the scenario, she posted a story of herself lying in bed with a cannula inserted in the back of her hand.
In that post, Saba Qamar shared the actual reason behind her lung infection and she also requested others not to use that particular stuff.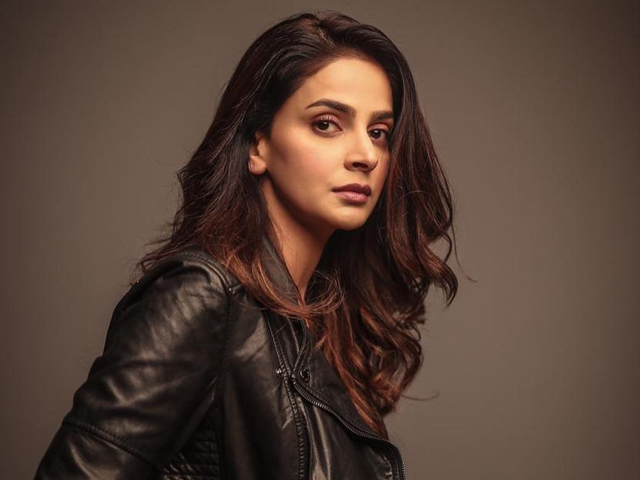 Saba Qamar is undoubtedly Pakistan's one of the most popular actresses, she's bold and brave when it comes to adapting different roles. Even her recent drama was also breaking stereotypes and captured everyone's attention.
When she shared the image her fellow co-stars also jumped in support of her and prayed for her health.
Saba Qamar was Hospitalized Due To a Lung Infection
She explained the infection was caused by the common use of diesel fuel on sets to create smog effects. She even requested the producers and set members not to use such stuff for smog effect.
She shared her experience of it and claimed it's harmful to health in every manner.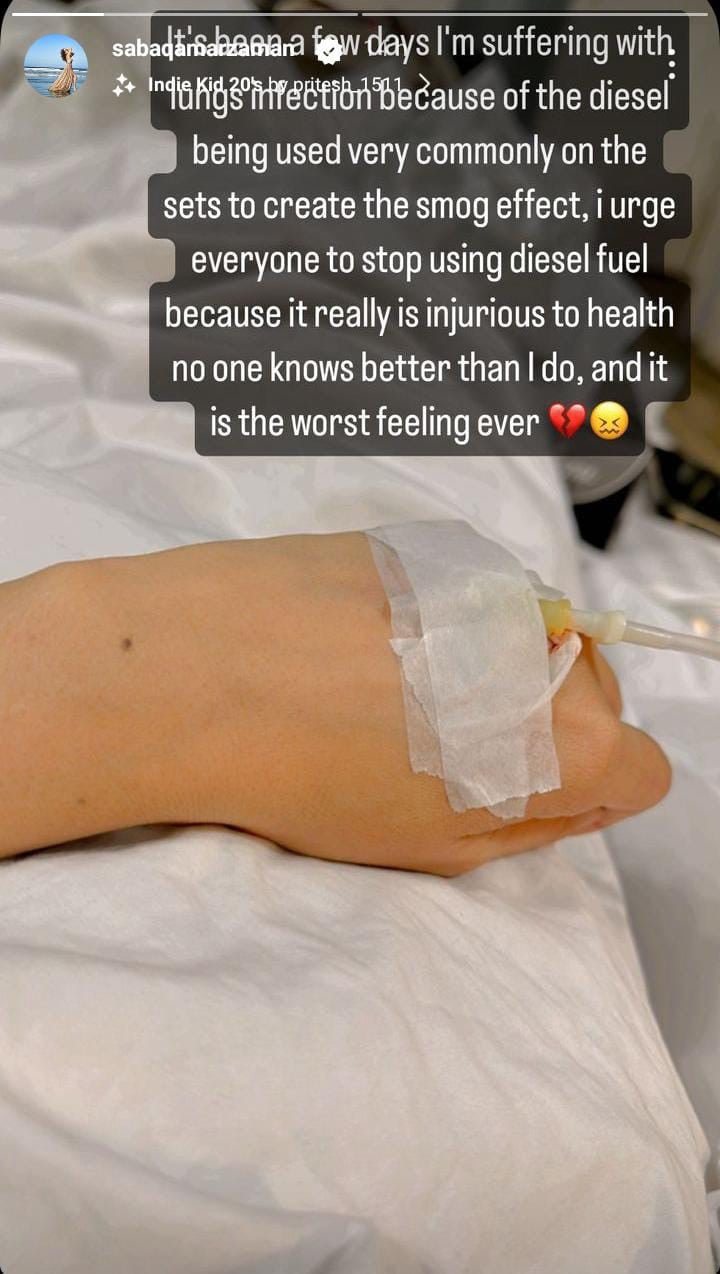 "It's been a few days [that] I'm suffering with lungs infection because of the diesel being used very commonly on the sets to create the smog effect," wrote Saba on her Instagram Story. "I urge everyone to stop using diesel fuel because it is injurious to health. No one knows better than I do, and it is the worst feeling ever."
The image and the situation are alarming for others that there are no safety measures available on the sets.
Sarmad Khoosat's Stance On The Incident
Saba Qamar's dearest friend and filmmaker Sarmad Khoosat immediately reacted to her story. He also updated Saba's fans about her health and addressed such a big issue.
Taking to her Instagram Story, to write, "Yes please!" The director added, "I also don't understand this obsession with haze in visuals."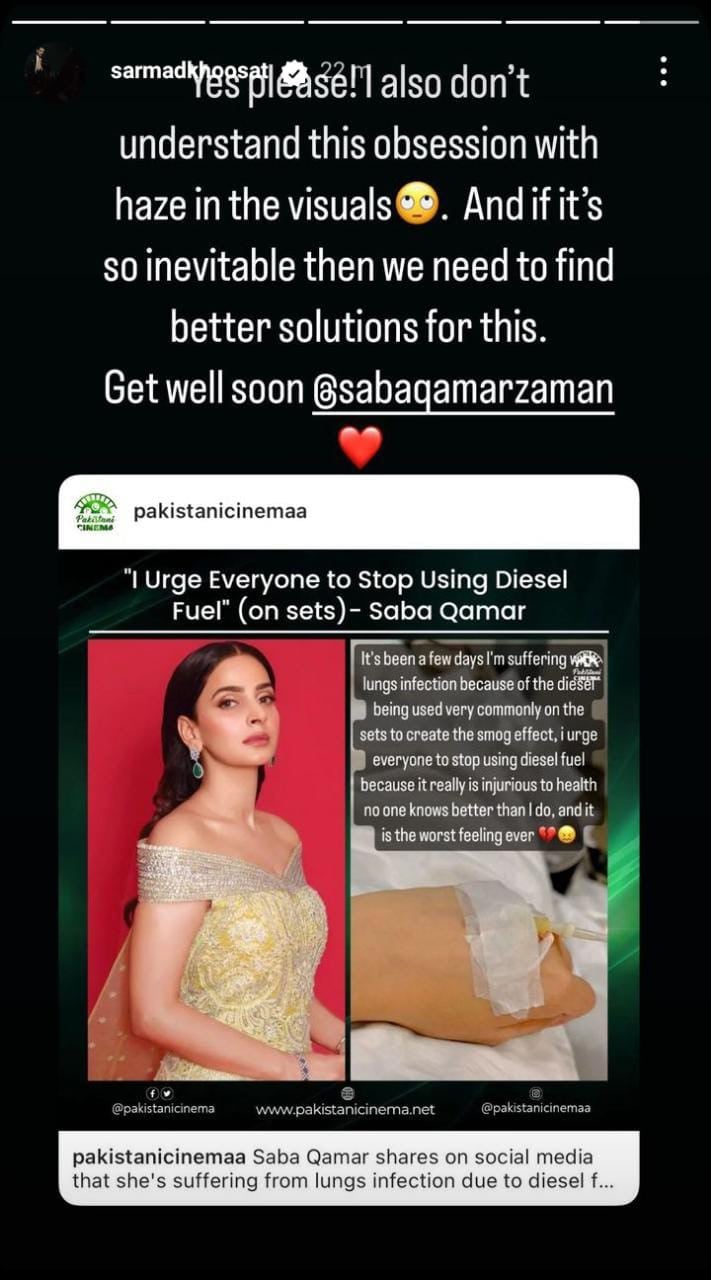 He added the eye-rolling emoji to indicate his frustration. Continuing further, he said, "And if it's so inevitable, then we need to find better solutions for this." Sarmad then capped off his message with prayers for Saba, writing, "Get well soon," for the megastar.
Recently, Saba Qamar's brother passed away last year and it was a tragic news for her to bear.
What do you think of the story? Tell us in the comments section below.