What do you think about how celebrities celebrate their birthdays? The majority of you think grand birthday party house full of fellow actors and other celebrities. Because that's what their life is all about and they have showcased it to the world.
Expensive cakes, international trips, lavish presents, etc. but for one actress such things don't matter at all. Saba Qamar one of the most popular and amazing actors in the Pakistani entertainment industry decided to do something special on her birthday.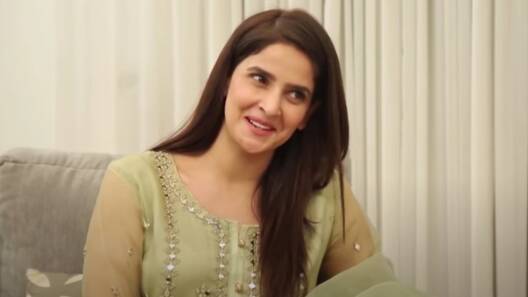 Meaning spending time with some great people and making them part of her birthday celebration.
She celebrated her birthday at the Edhi Centre, spending the day with the children there. The actor didn't hesitate to share the clip of her birthday celebration with such beautiful kids and she wrote heartfelt notes as well.
Saba Qamar celebrated her birthday with Edhi Centre kids
Sabar Qamar has always been a brave girl and has done what her heart says. On April 5th, she went to Edhi Centre and celebrated her birthday. The actor took the whole moment to her official Instagram account to share the whole special celebration with his fans.
She wrote that this year it hit her hard in the head when she thought of people who do not have a family to celebrate with.
She also expressed her happiness through a note she has written on her Instagram post. She wrote, "Every person has to have some memories to recall as the time passes so I decided to make the most out of my birthday- every year we spend so much time/money celebrating our beautiful days with our loved ones which are so adorable in so many ways, but this time it hit me hard in the head when I thought of those people who do not have any family to celebrate their days?
So we decided to visit Edhi Centre on my birthday and celebrate my happiness with these beautiful angels to bring a smile to their adorable faces.
I tried my best to leave them with happiness and I hope to see them again Insha Allah very soon because they've taken a promise from me.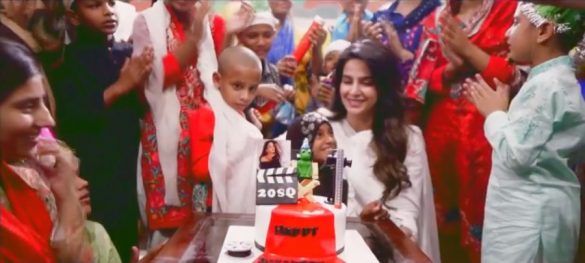 Also, with this, I want to encourage all of you to take some time out of your busy routines to spend your time with these people because they are the ones who deserve this the most!
Not to forget the most amazing
Videography team @waqar_ahmed_butt @paragonstudioofficial for capturing the most beautiful video of my life! ?
I think everyone should be responsible for serving humanity. This has to be the happiest birthday of my life Allhamduli ALLAH."
Saba Qamar has always been in the headlines for her actions and due to some controversies. Recently she was called out for being "Hypocrisy" in Abrar-ul-Haq's new song.
What do you think of the story? Tell us in the comments section below.