Pakistani television actress Saba Qamar is one of the adored actresses of our showbiz industry. Lately, the gorgeous fashionista has been dropping some subtle hints along with her rumored beau and blogger Azeem Khan. Fans and followers are curious to know what is cooking between the two, especially after their latest interaction!
Recently, the Dil Diya Gallan star accepted a proposal from Khan to marry him this year. The surprising moment came when Saba shared a stunning photo of herself on Instagram with the caption: 'If it's meant to be, it will be.' she also added a heart emoji in the last.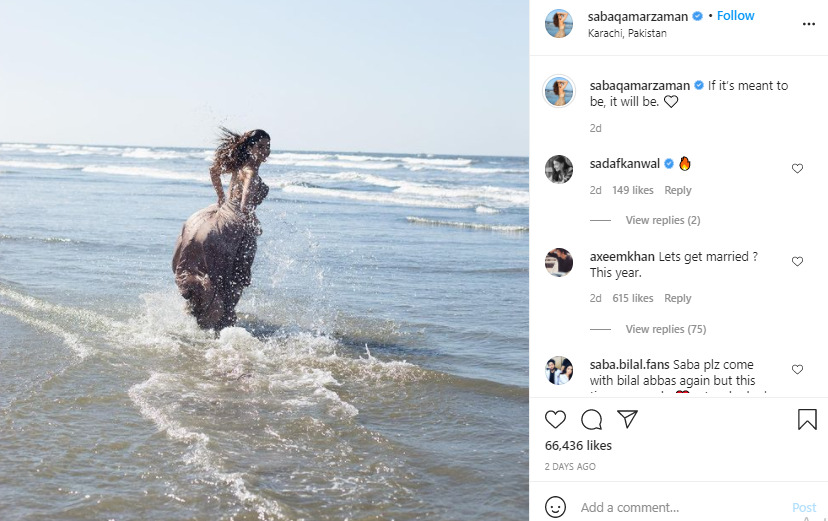 Responding to her mesmerizing post, the social media influencer wrote, 'Let's get married? this year."
Then came the surprising yet exciting moment when the charming star replied to the amazing proposal. "Qubool Hai," she penned down.
But wait… not only did she say that but also added a heart emotion to show her inner expression and true, dare we say, love. Soon, news of wedding bells ringing for the Bunty I Love You star began doing rounds on social media. More so, fans seem excited to have an official announcement from both sides.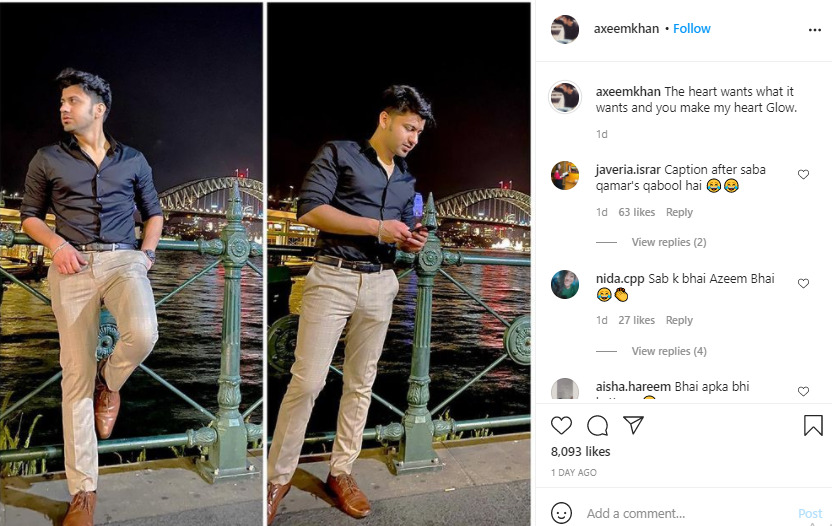 As of late, the rumored beau uploaded a story on Instagram sharing a picture of his bracelet. Khan wrote, "I have lost this bracelet. Help me find it. I had it for almost 9 years."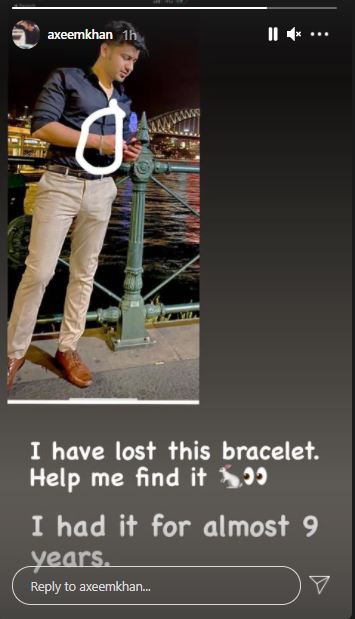 Surprisingly, as we stumbled upon Qamar's Instagram stories we found her sharing a video of the same bracelet that Khan lost. In fact, she even captioned it, "Is that your bracelet? Oops."
Check it out!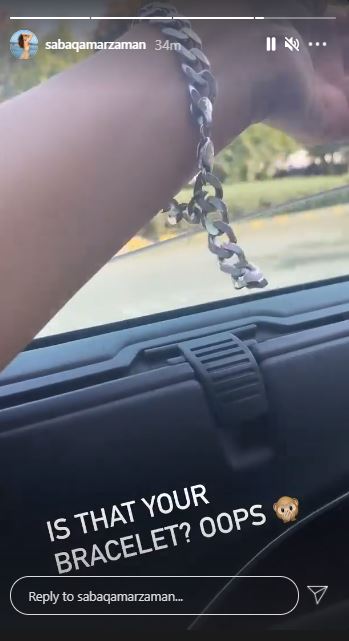 Well, well, well, these two are dropping some major hints for fans! Nonetheless, we extend our best wishes to our favorite actor for starting a new chapter of her life. But we still know less about blogger Azeem Khan.
Last year, the Lahore Se Aagay star spilled the beans about a man who wasted eight years of her life. She went on to talk about how he treated her badly, and tortured her not only mentally but also physically. Hope life brings her all the happiness she deserves now!
What do you think of this story? Let us know in the comments section below.