The deadly coronavirus is killing people across the globe. The WHO has reiterated that the coronavirus is believed to be "natural in origin." Governments across the world the trying their best to tackle the tiny monster. No vaccine has so far been developed to control the virus. However, the US Food and Drug Administration FDA has now approved a drug against the COVID-19.
Gilead Sciences made remdesivir – an experimental antiviral drug – which showed significant improvement in COVID-19 patients.
"It is really a really promising situation," said US President Donald Trump at the White House, accompanied by Gilead's CEO Daniel O'Day.
Meanwhile, the drug has effectively shown effective results. "We are humbled with this first step for hospitalized patients," said O'Day. "We want to make sure nothing gets in the way of these patients getting the medicine."
"Although the results were clearly positive from a statistically significant standpoint, they were modest," Scientist, and researcher Anthony Fauci told a news channel.
US Department of Health and Human Services HHS Secretary Alex Azar said, "FDA's emergency authorization of remdesivir, two days after the National Institutes of Health's clinical trial showed promising results, is a significant step forward in battling COVID-19 and another example of the Trump Administration moving as quickly as possible to use science to save lives."
"NIH (National Institutes of Health), FDA, and scientists across America and around the world have worked tirelessly with patients to get us this new potential treatment for COVID-19. The seamless cooperation between government and private industry under the President's all-of-America approach to COVID-19 is getting treatment options to patients in record time."
FDA Commissioner
Dr. Stephen M. Hahn, FDA Commissioner, said, "From day one, the FDA has been committed to expediting the development and availability of potential COVID-19 treatments. Today's action is an important step in our efforts to collaborate with innovators and researchers to provide sick patients timely access to new therapies where appropriate, while at the same time supporting research to further evaluate whether they are safe and effective. There's tremendous interest among all parties to identify and arm ourselves with medicines to combat COVID-19, and through our Coronavirus Treatment Acceleration Program, the FDA is working around-the-clock and using every tool at our disposal to speed these efforts."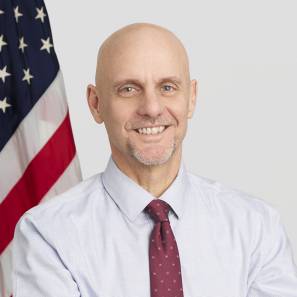 He announced the news on Twitter. "FDA issued an Emergency Use Authorization (EUA) to Gilead Sciences, Inc."
FDA issued an Emergency Use Authorization (EUA) to Gilead Sciences, Inc. for the investigational antiviral drug remdesivir – which has been shown to shorten recovery time in some #COVID19 clinical trial patients – to treat suspected or confirmed #COVID19. https://t.co/indPpdMi7d pic.twitter.com/4RsJ5YyK07

— Dr. Stephen M. Hahn (@SteveFDA) May 1, 2020
All about Remdesvir
Gilead Sciences first developed the drug to fight the Ebola virus. However, it was not that promising against Ebola. After the inception of coronavirus, various Dr's, and scientists started a clinical trial of remdesivir against COVID-19 patients. Reportedly, the drug showed promising results in tackling the lethal coronavirus.
An FDA letter to Ashley Rhoades, Senior Associate Regulatory Affairs Gilead Sciences, Inc. described the drug briefly.
"Remdesivir is a direct-acting antiviral drug that inhibits viral RNA synthesis. It is an investigational drug and is not currently approved for any indication. Remdesivir has activity in cell culture and animal models against SARS-CoV, MERS-CoV, and SARS-CoV-2."
"Based on a review of the topline data from the randomized, double-blinded, placebo-controlled trial conducted by NIAID (NCT04280705) and from the Gilead-sponsored open-label trial that evaluated different durations of remdesivir (NCT04292899), it is reasonable to believe that the known and potential benefits of RDV outweigh the known and potential risks of the drug for the treatment of patients hospitalized with severe COVID-19."
Also Read: Coronavac: China Positive To Produce COVID-19 Vaccine Very Soon
"The remdesivir covered by this authorization will be used only to treat adults and children with suspected or laboratory-confirmed COVID-19 and severe disease defined as SpO2 ≤ 94% on room air, requiring supplemental oxygen, mechanical ventilation, or extracorporeal membrane oxygenation (ECMO)."
"Remdesivir is a nucleoside ribonucleic acid (RNA) polymerase inhibitor. Remdesivir for injection, 100 mg, is a sterile, preservative-free lyophilized solid that is to be reconstituted with 19mL of sterile water for injection and diluted into 0.9% saline prior to intravenous (IV) administration. Following reconstitution, each single-dose, clear glass vial contains a 5 mg/mL remdesivir concentrated solution with sufficient volume to allow withdrawal of 20 mL. Remdesivir Injection, 5 mg/mL, is a sterile, preservative-free, clear, solution that is to diluted into 0.9% saline prior to intravenous (IV) administration. The authorized remdesivir vial label and/or the carton labeling is clearly marked for "emergency use authorization" or for 'investigational use.'5″
Meanwhile, China has also claimed recently that coronavirus vaccine named 'Coronavac' could be on its way soon.
In a nutshell, remdesivir can effectively block the coronavirus. The drug has shown promising results in 1000 plus patients. Currently, the United States in using medicine. Besides, soon the IV drug will reach across the globe.
What do you think about the story? Tell us in the comment section below.