It is a harsh reality that Muslims are not liked in most places across the world. Specifically in the West, many people consider Muslims as extremists and fundamentalists.
There is often a preconceived notion that non-Muslims are forced across the globe for converting to Islam. This has distorted how people from other religions view Islam. Despite this perception, many non-Muslims still respect Islam and some have even willingly converted to Islam.
Netherlands boxer Ruby Jesiah Mesu has announced her conversion to Islam. The Dutch boxer announced the news on her official Instagram account.
Mesu was originally a Christian. However, she is inspired by the teachings of Islam. The boxer said that after practicing Islam for years, she was very proud to be finally officially converted to Islam.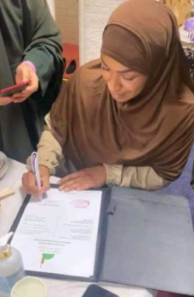 She further added that the "the shahada" was taken by herself. The ceremony of Mesu conversion to Islam took place inside a mosque in Netherlands.
Muslims congratulate Netherlands Boxing star for embracing Islam
It is indeed good to see a highly prominent sportswoman embracing Islam and becoming a global ambassador for the religion.
Several Muslim social media users across the world welcomed Ruby to Islam. Many Muslims were happy with Mesu's decision. They wished her success and prosperity in life.
Other Non-Muslims converting to Islam
Earlier this year in April 2020, Wilhelm Ott announced that he has converted to Islam. Ott is a professional MMA (Mix Martial Arts) fighter from Austria. The fighter revealed that he found his faith in Islam during the COVID-19 lockdown.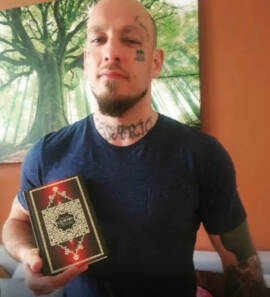 In 2018, Canadian solo female adventurer Rosie Gabrielle converted to Islam during her tour to Pakistan. She said it was through the kindness and way of the Muslim people that inspired her to embrace Islam.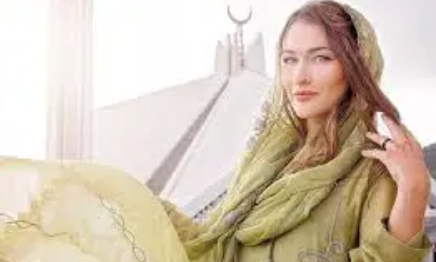 Apart from Gabrielle, a former catholic woman named Laura converted to Islam in October 2017.
What makes Laura's conversion to Islam even more beautiful is how she took her time to study the religion, practiced the norms and then took the decision.
What do you think of this story? Let us know in the comments section below!