Media reporting is something that can go beyond humanity to create something Mirch Masala news for the audience. But spreading false information is not right especially when you print about someone's death.
That's what happened recently when media reported about Pakistan's veteran and one of the finest actors "Rubina Ashraf's" death and covid-19 diagnose news.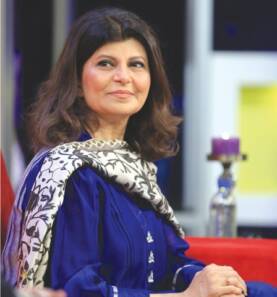 It created chaos the moment this news leaked and stunned the Pakistan entertainment industry.
To clear the air, Rubina Ashraf herself came forward and took out her anger on the media for reporting wrong news about her health.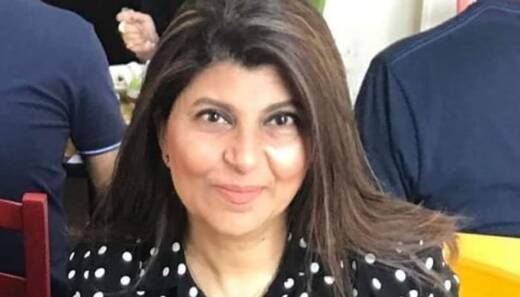 It all started when Rubina Ashraf tested positive for Covid-19, which led to inappropriate news spread out on every news out and they covered it as the illness led to death. Soon the news outlet revealed the whole story, then social media came forward which played their role too.
Rubina Ashraf said, her daughter was the main support system throughout this hard time, it was painful to see our media claiming a death rumor and it was a sad moment for my family to hear such news.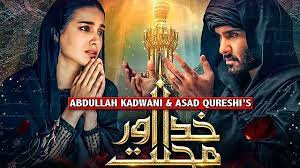 She was caught by the Covid-19 virus while shooting a new drama serial "Khuda Aur Mohobbat." While she was being diagnosed, the shooting also stopped temporarily.
In the early stages of her illness, she stayed at Thar, but soon her health getting a little bit better she moved to the city hospital.
Rubina Ashraf Slams Media For Reporting False News
Rubina Ashraf after tolerating everything from the media had an interview with the BBC where she slammed the media for reporting her rumored death news.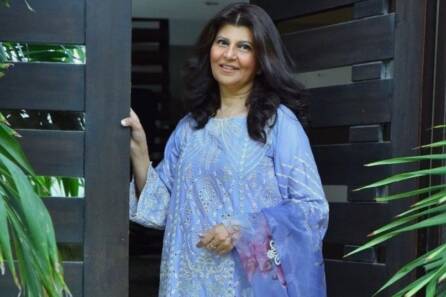 Talking to BBC she said, "I was in the hospital for about a month and a half." Rubina continued, elaborating on the isolation she faced while recovering. "I was completely cut off from the world because my condition was so bad. I had no idea what was going on on the outside. The only thing I was fully aware of was my illness. It was a horrible experience."
She also expressed her feelings regarding her death news which caused heavy intense distress in her family. They were tired of denying the rumor of her death. She said, "Reporting is a job that comes with great responsibility.
Those reporters who share inaccurate news without bothering to confirm it with those affected should feel guilty for sensationalizing someone else's misery.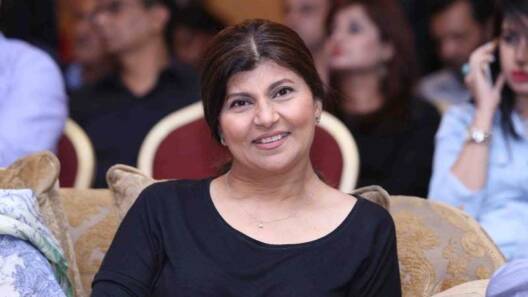 False reporting on someone's illness or death causes a lot of pain." She continued, "These people say hurtful things and I am sure one day they will be held accountable for all of this."
"Three People Were With Me At That Time"-Rubina Ashraf
The actor Rubina Ashraf explained, while I was recovering three people were with me at the time of me getting back on track from illness. My brother, husband, and daughter.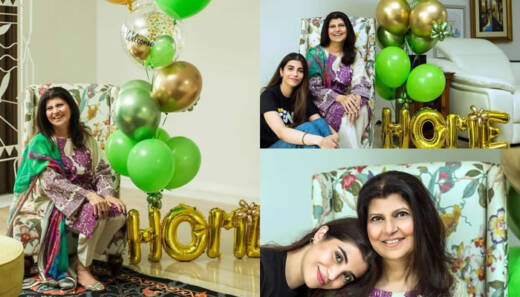 She went on expressing her love for her daughter, "Daughters don't want their parents to go away under any circumstances."
On how her daughter was adamant that Rubina would make a full recovery, the actor shared how Minna would say, "Don't worry. I won't let her go."
Pakistan Industry Loosing- Rubina Ashraf
Lahore Se Aagey actress revealed how the Pakistani drama industry losing its charm and content. "Our television industry was on par with Bollywood and Hollywood.
However, now, we are losing our depth. We aren't catching onto the right trends and topics in society."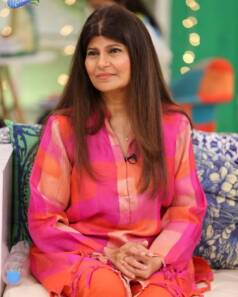 She mentioned the industry losing quality over money. "You are entertaining people without educating them.
It has always been our style to do both these things at once, and if you focus solely on entertainment, if we lose what we were complete, we will never be able to make history.
We will not be able to make art. We will not be able to make a place for ourselves in people's minds."
She concluded the interview with her last statement in which she put the responsibility of providing better content on production houses, and TV channels first, and actors and directors second.
What do you think of the story? Tell us in the comments section below.