Veteran Pakistani star Rubina Ashraf tested positive for novel coronavirus earlier this month. The beloved actress has finally recovered from COVID-19. During her recovery journey, she continued to update her followers about her health.
Moreover, there were some rumors making rounds on the Internet of her being in a critical condition. As per the rumors, the legendary actress had been shifted to ICU as her health deteriorated. The veteran actress, in an interview with Dawn News, refuted to the rumors and said she is 'NOT' in an ICU.
According to several reports, the actress had been experiencing known symptoms of the deadly virus. As she got herself testes, the results came out to be positive. Fortunately, the acclaimed Pakistani actress who was in complete isolation is now out of it.
The 60-year-old Ashraf has thanked all her fans and well-wishers for all their love and prayers during her recovery. She had contracted the virus on June 3, and since then had been battling a very critical condition.
Taking to Instagram, the actress shared the good news of her recovery.
The Ishq Ki Intiha actress shared a throwback photo with her best friend Badar Khalil and shared the news. In addition, many celebrities and fans had been sending prayers for her speedy recovery. In her Instagram post, she expresses her gratitude for all the prayers and love she has received throughout her journey of recovering.
Earlier today, Ashraf 's daughter, Minna Tariq shared some adorable pictures of her mother with a heartfelt message.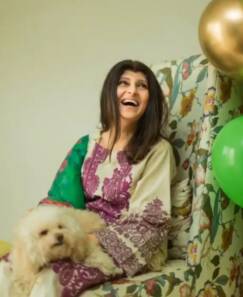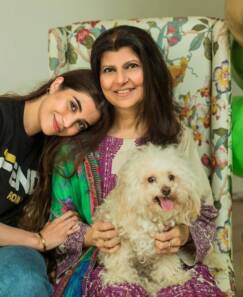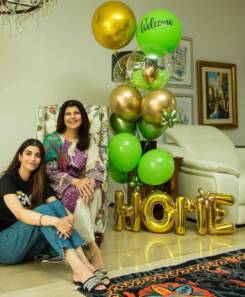 "To the smile, I thought ill never be able to see again, the hands I thought ill never get to kiss again. My beloved amma fought for a month and came back to us, each day I prayed to Allah to give me the most precious thing back, looking at how each day she would fight back to come to us was the most beautiful feeling," she writes.
Tariq adds, "This time not only taught me to care for her more but to know I am nothing without her. This picture and post are mostly to thank all the people who prayed for her, her fans who always messaged and asked about her and wished her well. Please keep her in your prayers. We love you too bits."
Gratefully, news of her recovery has also been confirmed by her daughter.
Here's sending warm, well-wishes to the star!
What do you think of this story? Let us know in the comments section below.