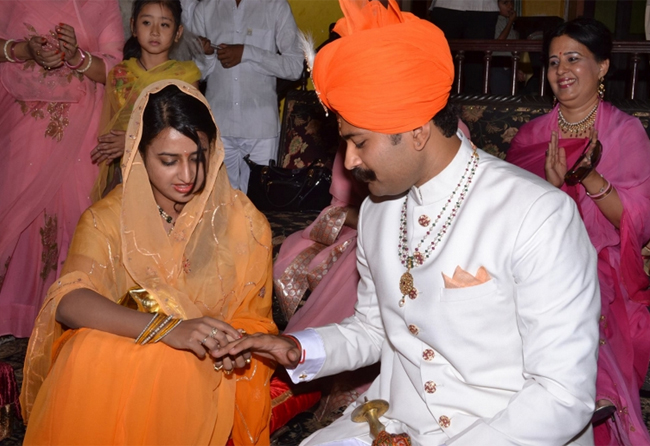 India and Pakistan do not see eye to eye, but a Pakistani boy and an Indian girl did more than that at a wedding in Jaipur.
Padmini Rathore of Kanota royal family of Jaipur district, Rajasthan, India, tied the knot with Kunwar Karni Singh Sodha of Amarkot (Umerkot) district, Sindh, Pakistan, on Friday.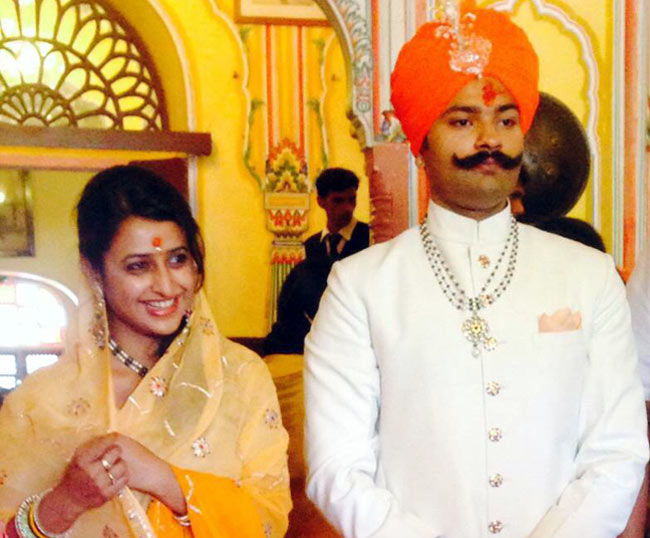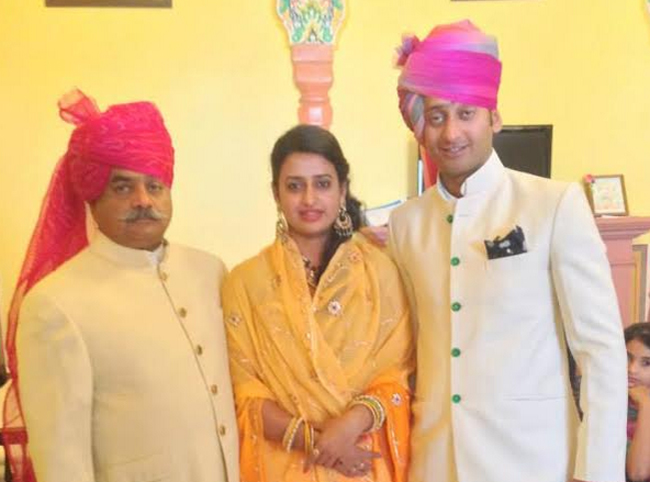 The couple exchanged the vows at a heritage hotel in India. A large number of guests, including over 100 from Pakistan, blessed Kunwar Karni Singh Sodha and Padmini Rathore on their wedding.
A grand welcome was given to the guests who attended the royal wedding which included a performance by folk artists. Rajasthani and Mughlai cuisines were presented to the guests.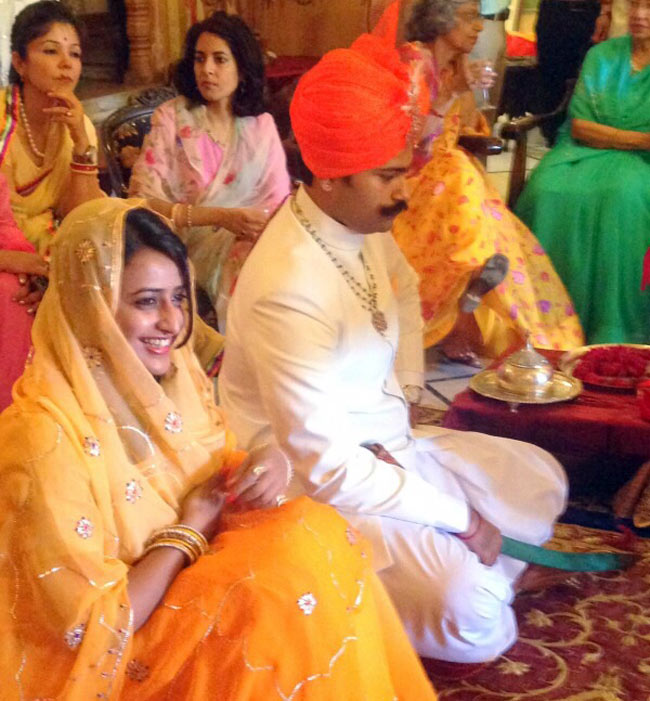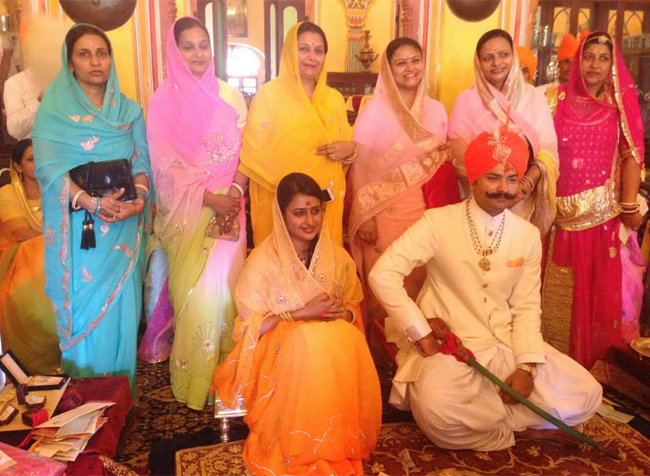 The marriage procession comprising of decorated horses and elephants started from Trimurti circle before reaching the Narain Niwas Palace.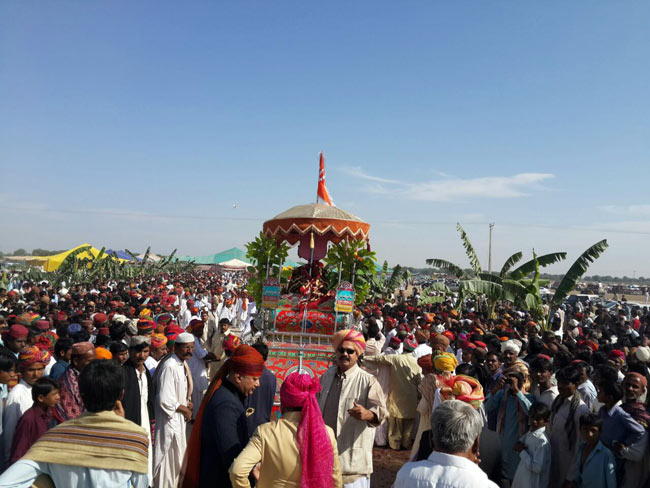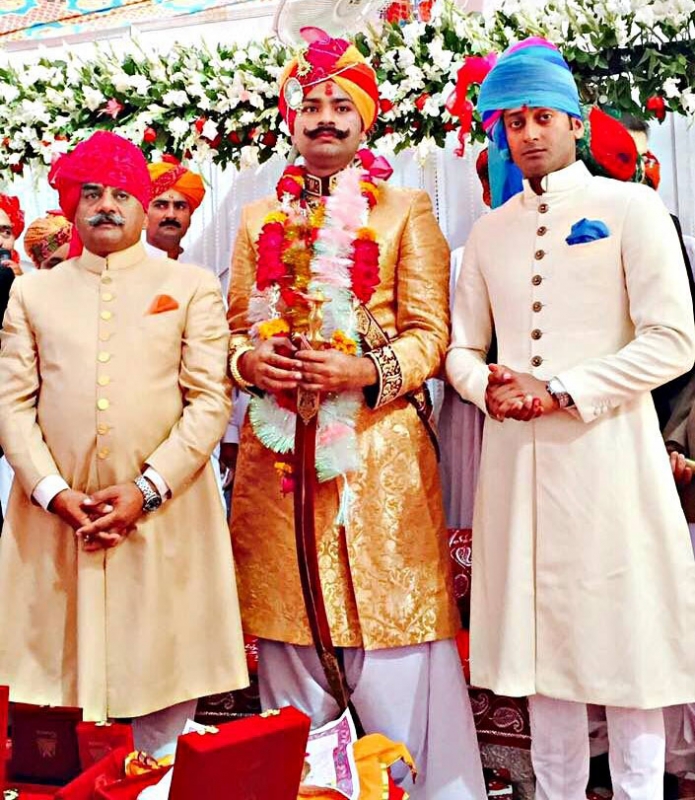 A number of weddings have taken place between families in Pakistan and India before as well, but this wedding was special as 31 people from Jaipur went to Pakistan for the engagement ceremony where the 'tika' ceremony took place. It event rarely takes place in Pakistan.
Groom's family has an impressive legacy. They had given refuge to Humayun (Akbar's father), and his wife in Amarkot (presently known as Umerkot), Sindh, Pakistan as he fled to the desert region after being defeated by Sher Shah Suri in 1540.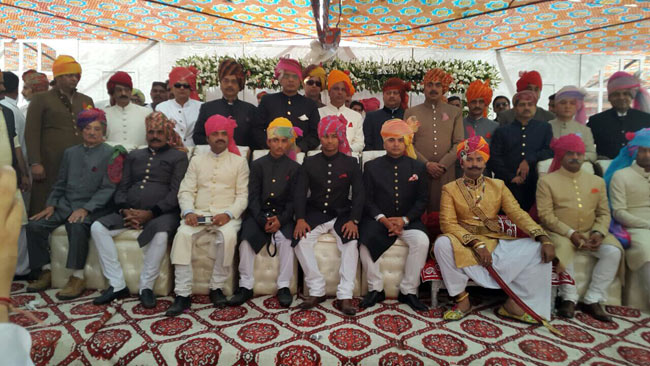 Padmini Singh Rathore, the Indian bride, belongs to Kanota royal family.
Approximately 15000 guests attended the 'tika' ceremony that took place in Pakistan.
Irrespective of how the society looks at India-Pakistan relationship, Padmini says she is stepping into the new phase of her life with an open mind.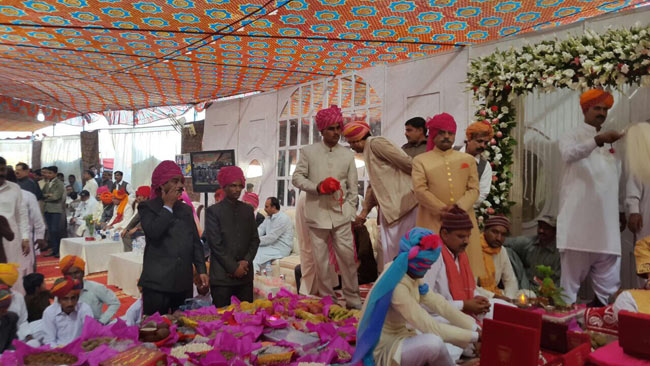 Padmini's father Man Singh Kanota said it was an arranged marriage. Rana Hamir Singh, the groom's father said that both the families are extremely happy with the new relationship.
The family of the groom is expected to stay in Jaipur till Holi.