Despite being blessed with natural wonders, Pakistan suffers from an image problem when it comes to tourism. So much so that foreigners do not even consider it as a premier tourist destination. Nonetheless, kudos to people like Rosie Gabrielle, a famous Instagram personality traveler who toured Pakistan on her bike. It earned goodwill for Pakistan's tourism sector. But people cannot stop criticizing her for absurd reasons.
Gabrielle is a Canadian travel vlogger who became known for her travels around Pakistan. About a year ago, she traveled throughout the country on her motorbike and fell in love with the place, culture, and people. She traveled to a lot of regions of the country; Lahore, Swat, Multan, Gwadar, and beyond.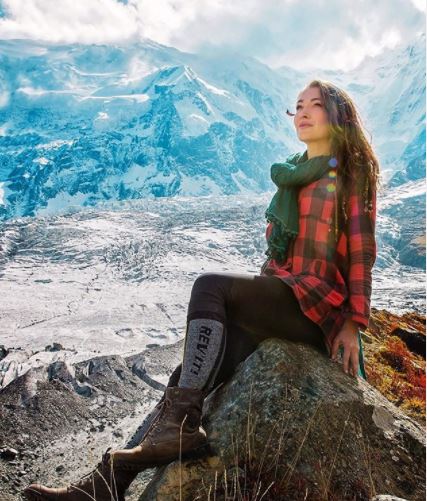 Canadian traveler Gabrielle is again in Pakistan to discover the nation. On her final go to Pakistan, she explored many areas on her bike and said that the experience ended up changing her life. In addition to this, the famous Instagram personality revealed in one of her posts that she converted to Islam.
She believes that Islam offers 'peace, love, and oneness that one can only dream of having in their hearts'.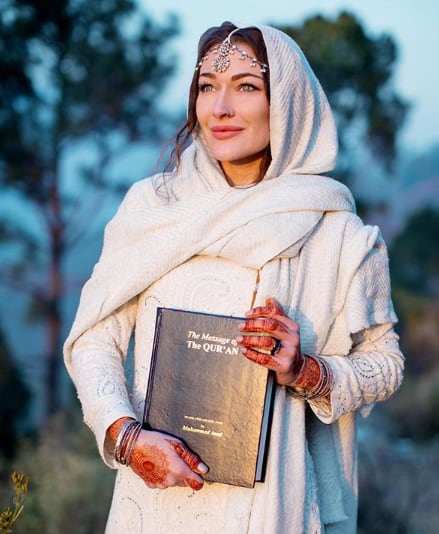 Earlier in one of her videos, Gabrielle showed how she was at her lowest point and already struggling for a year before she started her challenging bike journey towards Pakistan. Whereas, towards the end of the video, she shared how the love and acceptance she received from Pakistanis changed her perspective on life.
After her remarkable tour, Gabrielle is back in Pakistan and wants to stay here indefinitely. She revealed on her social media accounts that for her, Pakistan is the perfect country to wait out this pandemic.
Despite the fact that she is super excited and completely enthralled to be back in the country where she claimed to have found peace, people are enraged by the picture she chose to post along with her announcement.
Here is the picture that enraged the Pakistanis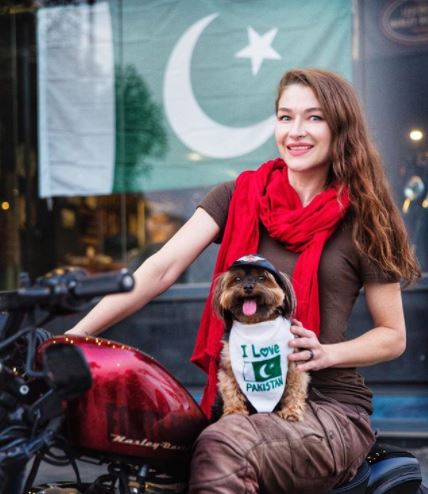 It is to be noted that she announced her return after a whole year, with a Pakistani flag. In her post she announced her move to Pakistan as someone who will be living here and not just traveling. Moreover, she posed with her adorable little puppy on her heavy bike after arriving in Lahore.
But well, many people were quick to point out that Gabrielle's dog wearing a Pakistani flag was offensive to them. Soon, things took a downward turn from thereon.
Her image with canine carrying Pakistani flag obtained extreme criticism from the Pakistanis they usually referred to as her out for disrespecting and hurting sentiments that are hooked up with the flag.
People were downright offended because for some reason the Pakistani flag was fused with their religion. Turns out that their sentiments also hurt because apparently a dog, that she keeps as a pet who is almost family, wearing the flag as a symbol of pride is an awful thing, as it appears.
Let's take a look at the nasty comments Gabrielle got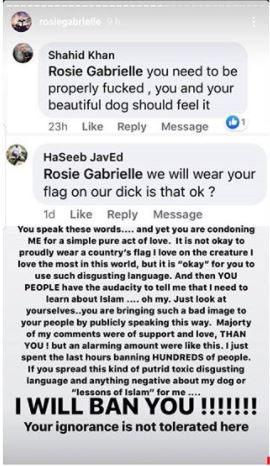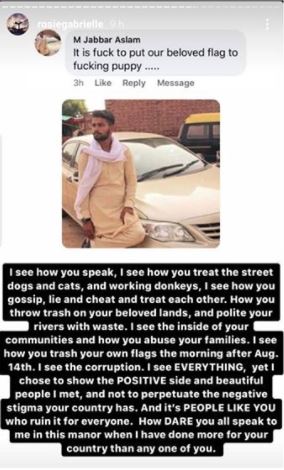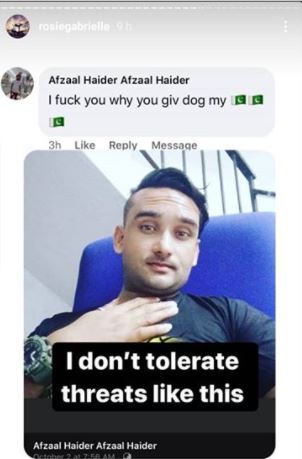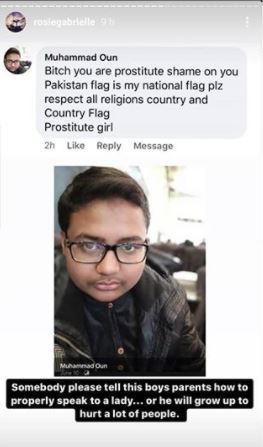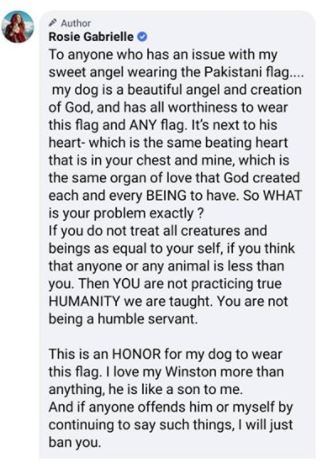 Alas, so sickening.
Nevertheless, Gabrielle clarified that her canine is sort of a candy angel. She stated that anybody who has an issue with it will be blocked on her web page. Moreover, she said that her dog is as much a creation of Allah as any other living thing and she was proudly showing off her dog wearing her new chosen country of residence's flag
Anyhow, we are glad Gabrielle is back in Pakistan. We hope that she enjoys her experience as a resident here as much as she did as a traveler in this country.
Sadly, this is not the first Pakistanis have lashed out at someone for having their dog wear the Pakistani flag. On Independence day this year, a girl shared a picture of her dog with the national flag of Pakistan wrapped around its neck as a scarf. The poor girl soon found herself in a pool of backlash.
What do you think of this story? Let us know in the comments section below.