Recently, many TikTok stars have landed in a couple of controversies, including the leaked indecent videos. Pakistani actress Romaisa Khan, who earned massive popularity through TikTok, also landed in a controversy over an alleged leaked explicit video last week, but now, she has broken her silence over the matter.
The 20-year-old star has a massive following on social media platforms. Hailing from Karachi, Khan has 3.5 million followers on TikTok. She recently made her TV debut with a rom-com drama series titled Masters.
An indecent video of the TikTok star made several rounds on social media. According to the details, many social media users alleged that the girl resembling Khan could also be TikTok star, Malika Cheema.
On the other hand, Khan cleared all the nasty accusations regarding the video. In the comments section, she said that the girl in the video is neither her nor Cheema. Khan made the statement in response to people rushing to her defense on social media.
Turns out that the leaked video is not of Romaisa Khan for which she broke her silence. Well, it can literally be anyone, given that people can easily edit the face, and make it look like her. Recently, Khan took it to her Instagram to explain the whole story behind her leaked video scandal.
Khan tells the reality of the alleged leaked video
While explaining herself in the video, Khan said, "For the past 10 days, people have been spilling dirt on me and putting allegations on me that one of my videos has leaked on social media."
She talked about how people put a label on her without any proof and continued to defame her with baseless claims. "The only reason I stayed silent was that my self-respect is important to me. And I knew you guys would not believe me if I said 'that's not me'," she added.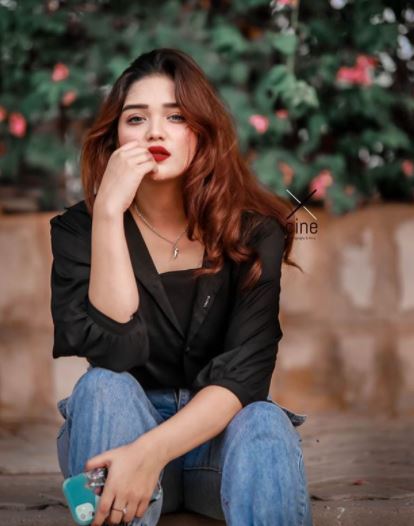 In addition to this, Khan added it is not her who was on the video. In fact, it is a Colombian actress Yuri Vargas in the video that was first posted in 2018.
More so, she even agreed to the fact that she might look like a 32-year-old, however, the fact that people believed it was her, without any investigation, was beyond her. She also thanked her family, for believing her no matter what, as well as her friends, and her loyal fans who stood by her. But most importantly, she left an important message.
Having gone through it herself, Khan shared that the amount of mental stress she was in because of all the haters, if it were someone else, they would have slipped into mental issues.
Watch the video below
While some people fall victim to breach of privacy, others leak their 'indecent' videos themselves for the sake of views and followers.
TikTok star Nadeem Mubarak is an example of this, who supposedly leaked a short clip of him in bed with an unknown woman himself.
What do you think of this story? Let us know in the comments section below.