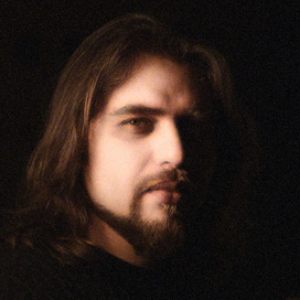 Introduction – Rohail Hyaat
The silky brown haired, fair skinned boy behind the keyboard singing Dil Dil Pakistan whom we all know as Rohail Hyaat has much to his credit than what this shy, introvert Pindi boy would want the world to know. Once he remarked in an interview "I can't, even for a split second, deny the fact that when fame first hit us (the Vital Signs) at a level that we couldn't possibly imagine, it felt good. But I think I soon realized that it's not my cup of tea. And you know there is no undo button in something like that." For someone as immensely talented as Rohail it is quite impossible to escape fame and glory.
EARLY LIFE
Not only was he highly gifted but support from his family made music an integral part of Rohail. He was born in the Jatt Khattar family of Punjab in the city of Rawalpindi. His parents had a western taste for music with the likes Nat King Cole and Engelbert Humperdinck leading the choice. He was raised in an environment where love for art and music was highly appreciated and cultivated. This can be proven by the fact that it was his mother who arranged for music classes for him to learn to play keyboard. His first ever keyboard was a gift from his parents. However what Rohail recalls as pivotal in developing his passion for music was the visit of his aunt from UK who gifted him album of Pink Floyd, The Wall back in 1980. Rohail would listen to the records for hours and the influence was phenomenal which gave us some of the greatest hits in the Pakistani pop industry. He received his early education from St.Mary's Academy. During the 1980s he dropped out of university for his creative side could not help him perform as well at university as he excelled on the keyboard and the strings of guitar.
CAREER
Rohail's quest for his destiny began at a fairly young age, precisely fourteen years when he joined the Under-19 Rawalpindi cricket team. But destiny had some other plans for this boy. Rohail met Rizwan-ul-Haq, who turned out to be the second guitarist of the Vital Signs later on, and together these two nurtured their newly found passion for music. Later in 1982 the duo changed to trio when Shahzad Hasan (Shahi), the bassist for Vital Signs and a very close friend of Rohail, entered the scene. Rohail became a member of underground bands, Progressions and Crude X while Shehzad was a member of Crude X. Another major influence in Rohail's musical journey, Nusrat Hussain was a member of Progressions. Along with Shahi, Rohail got busy working on pop/rock genre of music. They dreamt of having a pop band of their own. They had keyboardist, guitarist and bassist on their side. All they lacked was a lead vocalist.
Their pursuit of the lead vocalist ended in 1983 when they met the voice of Dil Dil Pakistan, Junaid Jamshed, the young boy whose melodious voice in those days used to create magic at small local events at colleges. Rohail saw Junaid perform at the Islamabad Model College, who sang George Miachael's Careless Whisper. Just then Rohail realized this is the kind of voice he needed for his pop/rock band. But due to harsh weather Rohail had to rush back to Rawalpindi and they could not meet that day.
But they were destined to meet, if not that day, then some other time some other day. This time it was in his own city of Rawalpindi at the Flashman's Hotel. Nusrat told Rohail about that "kid" who performed in Islamabad was performing in Rawalpindi and would be a good idea to meet him this time. So Nusrat struck a meeting between the two and then these young boys went on to create what would remain in the annals of Pakistani Pop industry forever.
Together these passionate rookies secured a notable place in the world of underground bands of Lahore and Islamabad. It was the year of 1987 when the great showmaker, Shoaib Mansoor got his eyes set on this band of young boys and he envisioned the start of an era of Pakistani pop industry. That was the time when Vital Signs officially came into being and Dil Dil Pakistan was recorded with Shoaib Mansoor being the producer and the deal was struck with PTV Music Studio.
The idea of singing the words Dil Dil Pakistan to this group of western style singers seemed uncanny and rather funny. But they were certainly oblivious to what the future held for them in the form of these words. Ever since the song was aired on national television it became the leading patriotic songs and touched everyone's lips be it at schools, sports events, national occasions or any other event.
Rohail maintained the position of the creative head of the band and was responsible for managing all the finance related matters. Many members over the period of almost a decade joined in the success party enjoyed by band and quite a few members departed creating a space for others to join. But Rohail remained with the band over this period. He practically raised and brought up the band playing various roles at various points in time. He fulfilled the responsibilities of a band member, lyricist, producer, guitarist and keyboardist. Vital Signs produced five successful albums under the golden era of Rohail Hyatt.
However, like every other thing that sees a boom, Vital Signs also witnessed its slump after enjoying its fair share of height of success and fame. That was the time when Rohail stepped back and Junaid Jamshed went along with producing another three solo albums to his name.
Rohail created his own production house, Pyramid. Some remarkable shows were produced under the banner of this production house, namely Top of the Pops and Battle of the Bands which served as platform for many huge stars we know today. Bands such as Entity Paradigm, Mekaal Hasan Band and Aaroh all surfaced through the Battle of the Bands.
Not only that, Rohail's company produced the singing maestro, Rahat Fateh Ali Khan's first album. He gave the music for the all-time hit bollywood song Mann ki Lagan sung by Rahat Fateh Ali Khan.
However, with not as much of work being done as he once did during the 90s, Rohail faced harsh times with regard to poverty. Though he had good and substantial offers from various channels and media houses to work for them, this creative guru seemed less to believe in working for someone else and more in being one's own boss. He believed in following his intuition more than his mind telling him to care for bread and butter.
Rohail maintains that this time with all the difficult choices to make, would not have been passed had it not been for his wife, his strength and staunch support through all the bad times. With Umber by his side and ready to accept his choices that actually made him feel better, Rohail listened to his instinct and turned down all those generous offers and anticipated what is next in store for him.
That was the time when the platform of Coke Studio surfaced. The representatives from Coca cola company approached Rohail asking him to do a music show for them. Rohail always dreamt of having a show where he could infuse western music with Pakistani folk music to create magical vibes. Hyatt thought this was an opportunity to make that dream come true. With this in mind, he accepted the offer and went on to creating the masterpiece, Coke Studio.
COKE STUDIO
Both Rohail and his wife Umber were the executive producers of Coke Studio. The first season was aired in 2008 which was a huge success. The audience loved the one of its kind of fusion of the various Pakistani music genres ranging from classical to folk, qawwali to bhangra and the contemporary rock, pop and hip hop music. It served as a platform for various music artists both existing and emerging ones. It was Coke Studio that gave a chance to Arif Lohar to revive the aura of Alif Allah. Along with that Coke Studio gave us the chance to hear the melodious voice of Qurat-ul-Ain Baloch who represented Pakistan on various international forums. Coke Studio features music of various regions and languages spoken in the land of Pakistan. Not only that, it came to the rescue of the dying, once the ruling pop industry of Pakistan.
Pakistani audiences had given way to the tunes of bollywood and western music. It all changed with the nostalgic effect created by Coke Studio. The concept of Coke Studio instilled by the creative guru, Hyatt became so popular instantly after its launch that Coke Studio became an international franchise. It gained international fame to the extent that India tried to replicate the idea and came up with its version of Coke Studio India. Though it did not attract as much audience and fame as much as the Pakistani version did.
Hyatt, produced six seasons for Coke Studio. However, with time commercial interests began to set in. It seemed that with time the popularity if Coke Studio began to dip down. Season 6 was not even a bit close to the previous seasons in terms of popularity which was a big concern for the sponsors. It was widely believed that the sponsor thought maybe Rohail is not creating the dynamism in the program as the audience was looking forward to leading to the falling popularity of the show.
Rohail, on the other hand strongly believed in creating music that rings bells to ears rather than minting money for commercial purpose. Lots of rumors were being circulated as to the future of Rohail Hyatt and his association with Coke Studio. Rohail ended all the rumor talk through his final word with regard to his departure from Coke Studio, his own brainchild. He clarified "My journey of exploring the depths of our heritage and sharing it with the world will continue …," he wrote "No, there has been no sudden end to the relationship between Coke and I and nor is there a conspiracy against me as some people are reporting. I simply opted out of production season seven for personal reasons."
Like a thorough gentleman he wished best of luck to the new producers of coke Studio, Bilal Maqsood and Faisal Kapadia. And the Strings duo maintained the reciprocity by being all praises for Rohail Hyatt, for there is no denial about the fact that Rohail revived the Pakistani pop industry at a time when it was virtually dying. Just as he once created this pop industry back in the 1980s.
Is this the end of the musical journey of the great Rohail Hyatt? Certainly not, for there is much talk about the comeback of Rohail in collaboration with Sprite. And this time it would be as different and unique just as Coke Studio was. Contrary to the confined environment of Coke Studio where music is being meticulously engineered with hundreds of musicians working together to build exceptional melodies, this project aims to collaborate with the nature's course of music. The idea is to incorporate and capture music in different parts of the country in their natural settings into different songs.
Not just the sense of hearing shall be tapped but this project shall capture all the five senses by screening the natural beauty of upper Punjab, KPK and interior Sindh, while creating soulful music that shall touch the mind and body, heart and soul of the audiences. Unlike Coke Studio in which Hyatt worked with his own preferred group of musicians, this project shall feature international artists. If this project came into being, it would be the first ever kind of an organic and unrefined approach towards music on a mainstream level.
So the Rohail Hyatt fans keep your fingers crossed for this man has got plans to woe his audience like all the previous times with his magic with music which comes naturally to him.
Comeback in Coke Studio season 12
Rohail Hyatt came back after a long hiatus for producing season 12 of
Coke Studio. Music group Strings had produced the show after Rohail
Hyatt had parted ways at the conclusion of Season 5.
Season 12 of Coke Studio featured a collaboration between Quratulain
Balouch and Ali Sethi, a solo Atif Aslam rendition featuring a poetry by
Faiz Ahmed Faiz, a collaboration between Kashif Din and Nimra Rafiq
and Harsakhiyan singing 'Tiri Pawanda' in Sindhi.
The season, however,
received mixed to negative responses as fans found the music to be
lackluster.