Pakistanis have not found many opportunities in platforms that scale for a breakthrough in terms of learning opportunities. Flip the timeline, every year, certain competitions of vast significance are held and you can hardly find a representation from Pakistan. Due to the fact that we have a conventional approach towards Education, our youth is held back from what is called an out-of-the-box learning experience.
Talking about competitions, Asian Broadcast Union (ABU) Robocon holds massive importance. It is one of the biggest Robotics competitions in Asia that oversees representatives from 22 countries including Singapore, China, Japan and etc. The competition is about showing off robotic projects compromising of design and engineering skills by students from their respective universities. Ask any Robotics student if they were given a chance to compete in this competition and you will know. Previously, it was kind of a far-fetched dream for most students in Pakistan but now, the tides have turned and the scenario has changed.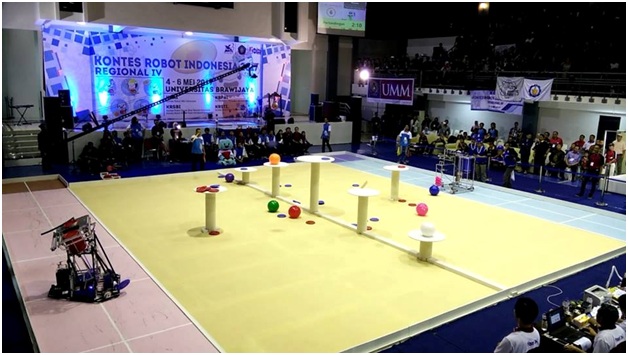 This team made it to Robocon from Pakistan
Facilitated by Pakistan Television (PTV), a team from Pakistan was selected to compete. Capital University alongside other top-notch universities in Pakistan was invited to the competition. The group that has finally been branded "fitting" to run and represent Pakistan in the competition is from Capital University of Science & Technology. Judges reviewed students' projects on 5th of June, 2017 at Hamidi Hall, Sports Complex in Islamabad and signaled a green light to this team for Robocon 2017.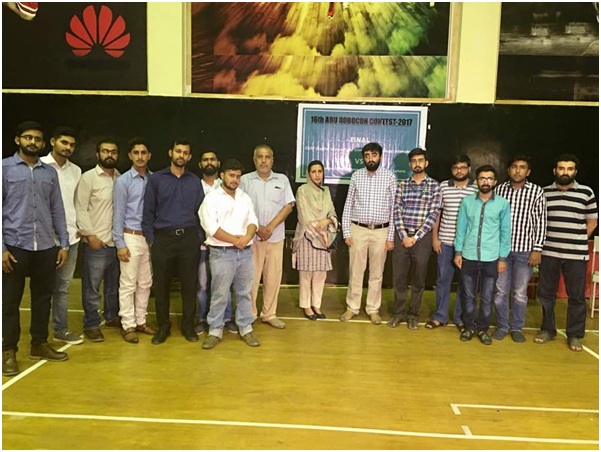 This competition has a different theme every year and this time, it revolves around the Japanese term, "asobi" that means "play". It's the very philosophy that lays the foundation behind Robocon. In further outlook, showing off and enthralling the crowd with decisive skills is all about it.
Here are the students from Capital University, Punjab that represented Pakistan:
These lads rendered their utmost dedication for this competition. It is all due to their diligence and commitment to this project that Pakistan is able to reach such a milestone in history.
Credit is also due to the incredible efforts of the supervisors, Dr. Liaquat Ali Khan, Muhammad Aatif, Dr. Aamer Iqbal Bhatti and Shehwar Yaseen. Safe to say, it is for their involvement that such an accomplishment is possible to achieve.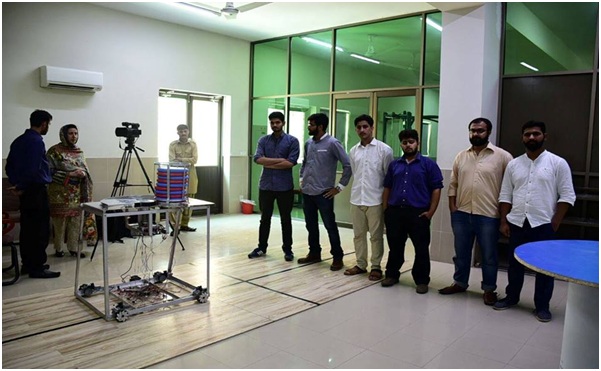 Competition kick starts in August 2017 and the team from Capital University will fly to Tokyo. Check out this video if you want further information about this competition.