Yesterday night was the big night for all the football lovers out there because finally justice has been done to Poland and Bayern Munich striker Robert Lewandowski.
He won the FIFA best player of the year 2021 and others have also bagged some highlighting awards too.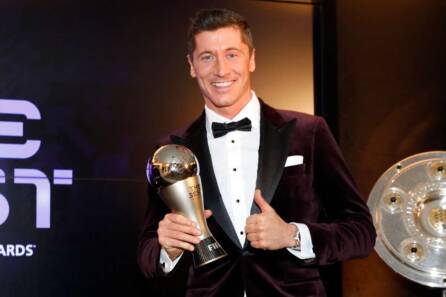 Every year FIFA awards take place where they announce both men and women best players, coaches of the year. So, FIFA recently announced some big awards and even World XI Pro team where some outstanding players found their place.
Along with that one special award was also given to world top scorer Cristiano Ronaldo and it became one of the headlining moments of the evening.
Robert Lewandowski won the FIFA Player of the Year Award 2021
The night was special for the Poland man because he has finally beaten Lionel Messi and Cristiano Ronaldo to become the player of the year.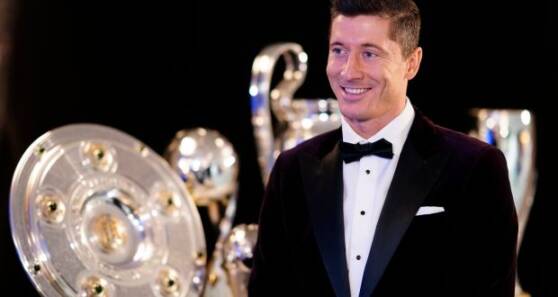 It happened because the audience was allowed to vote, as everyone knows if it had been given to media or journalists like Ballon d'Or it would have given to Lionel Messi no doubt.
Because in last year's Ballon d'Or Lionel Messi robbed Lewandowski that's what spread everywhere on the internet.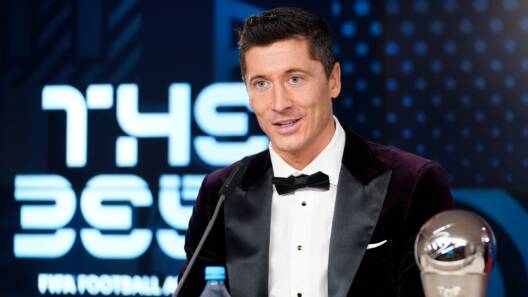 On this special night, while receiving the award Robert expressed his emotions. He said, "I am very honored to win this trophy. I feel very proud. I feel happy because this trophy belongs also to my teammates, to my coaches. After all, we all work hard to win the games, to winning the trophies."
"I never dreamt of breaking this record of Gerd Muller, to score 41 goals in 29 games," he said. "If you asked me that a few years ago, I tell you no, it's impossible to score so many goals in Bundesliga."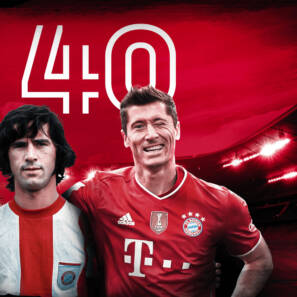 "I also say to him thank you because without him it would have been impossible. He got so many records and for me and the next generation of players that was the next step, to be there, to break his record."
115 goals by the GOAT – Cristiano Ronaldo
Cristiano Ronaldo also had his moment when FIFA awarded him the special award for becoming the men's all-time top goalscorer in September.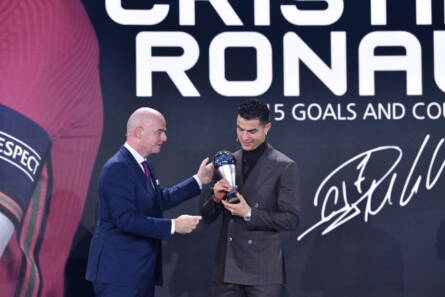 Ronaldo said, "First of all I have to say thank you to my teammates, especially the national team during the last 2020 years.
"I never thought [I would beat] the record, to score 115 – the record was 109, right? So, six goals ahead. I'm so proud of this special award from FIFA, an organization I respect a lot.
"Of course, I have to say thank you to my family, my wife, and my kids – and soon I will be a father again, so proud. It's a great achievement."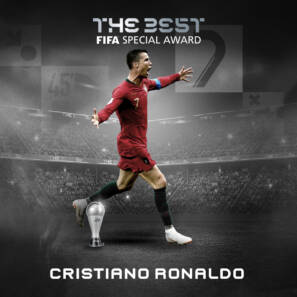 The striker added: "I still have the passion for the game. Not just to score goals, but to entertain me because I played football since I was five or five or six years old.
"When I get on the pitch, even in training, I still enjoy it. My motivation is still there, even though I'm gonna be 37 soon.
"I feel good, I feel motivated. I've kept working hard since I was 18 years old and I continue. I love the game, I still have that passion and I want to continue.
"People ask me sometimes how many more years I'm going to play and I say, 'I hope to play four or five more years.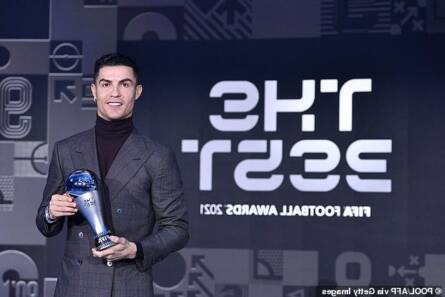 Ronaldo continued, "What I can say and something I can say we are in control, we can do it better, all of us. Manchester belongs in important things, we have to change that.
"I don't want to be here in a club to fight to be in sixth or seventh or fifth place, I'm here to try to win, to compete. I think we compete but we are not yet at our best level.
"[There is a] long way to improve and I believe if we change our mind, we can achieve big things."
Full list of FIFA Award winners
Special Award – Christine Sinclair
Best Women's Goalkeeper – Christiane Endler
Best Men's Goalkeeper – Edouard Mendy
Puskas Award – Erik Lamela
Fair Play Award – Denmark National Team and Medical Team
Best Women's Coach – Emma Hayes
Best Men's Coach – Thomas Tuchel
Fan Award – Denmark and Finland Fans
Best Women's Player – Alexia Putellas
Best Men's Player – Robert Lewandowski
Special Award – Cristiano Ronaldo
FIFA World XI Pro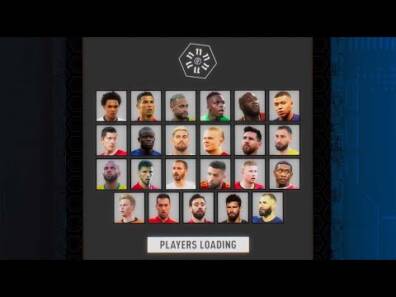 Here you get to see the world XI pro-FIFA team in which includes:
Defenders:
David Alaba (Real Madrid),
Jordi Alba (Barcelona),
Trent Alexander-Arnold (Liverpool),
Dani Alves (Barcelona),
Leonardo Bonucci (Juventus)
Ruben Dias (Manchester City)
Midfielders:
Sergio Busquets (Barcelona),
Kevin De Bruyne (Manchester City),
Bruno Fernandes (Manchester United),
Frenkie de Jong (Barcelona),
Jorginho (Chelsea) and
N'Golo Kante (Chelsea)
Forwards:
Karim Benzema (Real Madrid),
Cristiano Ronaldo (Manchester United),
Erling Haaland (Borussia Dortmund),
Robert Lewandowski (Bayern Munich),
Romelu Lukaku (Chelsea),
Kylian Mbappe (Paris Saint-Germain),
Lionel Messi (Paris Saint-Germain)
Neymar (Paris Saint-Germain)
What do you think of the story? Tell us in the comments section below.