Robbers stole a hockey stick and a ball from the recently installed statue of hockey legend Samiullah Khan in his hometown of Bahawalpur. While the police have filed a case, a horrifying picture of the thief sodomizing the statue has come to light.
Some days ago, the Cantonment Board (CB), Bahawalpur installed a fiber statue to honor the national hero. It featured the country's uniform at international hockey matches, consisting of a green shirt and white shorts. The legend stood with a hockey stick in a playing position and a ball in greenfield.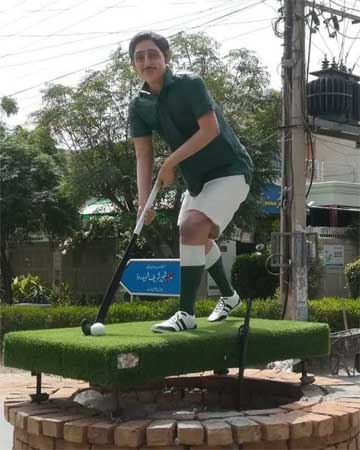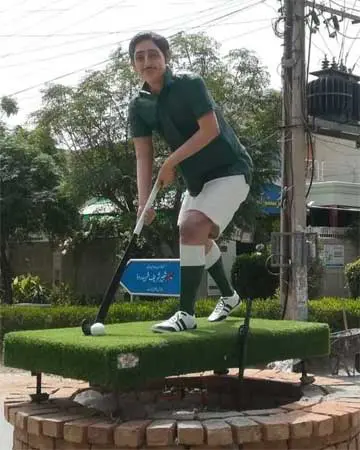 In less than two weeks after its installation, the robbers stole the statue of a legendary hockey player, Samiullah Khan. Residents of Bahawalpur reported that a few days after installing the Olympian's statue, its ball was stolen, and then the hockey stick went missing over the weekend.
Khan played for Pakistan between 1973 and 1982. At the FIH World Cups, he was a member of two winning teams: 1978 and 1982. He also won silver from the 1975 World Cup. Moreover, he appeared in just one Olympics in 1976 where Pakistan won bronze.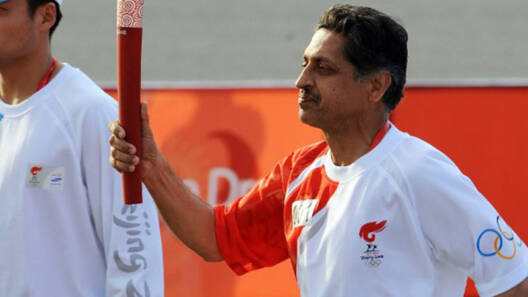 He also won three Asian Games golds: 1974, 1978 & 1982 (when he was the captain), one Asia Cup gold: 1982 (captain). He scored 55 goals in international hockey including 12 in four World Cup appearances.
As the news of the theft went viral on social media, civil society and social circles condemned the incident and demanded the arrest of the thieves. Upon the filing of a petition by a Bahawalpur citizen, the police have registered a case. The police assured to arrest those involved in the incident. As of now, the statue has been restored to its original condition.
Meanwhile, an atrocious picture has emerged showing the thief in the act of sodomy with Khan's statue.
Take a look at this!
Here is the registered FIR
When discussing the ongoing sexual violence in Pakistan recently, PM Imran Khan was blatantly quoted saying, "If a woman is wearing very few clothes, it will have an impact on the men, unless they are robots". He emphasized, "It is just common sense".
Jonathan Swan asked him about his previous comments pertaining to rape and vulgarity. Justifying his absurd remarks, PM said that it is "such nonsense". He added, "I said that the concept of purdah is to avoid temptation in society. We don't have discos here, we don't have nightclubs. It is a completely different society, way of life here".
Given that it was not even a human being, what caught the thief's fancy? How will our prime minister possibly defend the man sodomizing a statue? What an absolute shame!
What do you think of this story? Let us know in the comments section below.