Ultimate Fighting Championship one of the most brutal, lethal, and unpredictable sport in the world. Where many of the fighters compete to become the world champion in different weight categories.
Every fighter managed to set their bar, wrote their name in the history of UFC. Dana white the owner of the UFC, who changed the dynamic of the fighting era, took things into reality and avoided the scripts.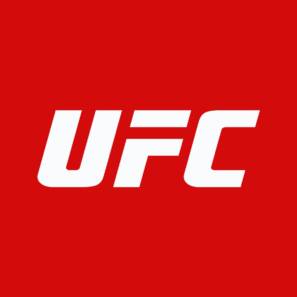 UFC is all about fighters and their moves, currently, Khabib Nurmagomedov won the most fights and kept his unbeaten streak with 29-0. Who even returned in the octagon after the suspension and still claim what he owns. How can anyone forget the feud between Khabib and Connor McGregor where Khabib showcased his true fighting MMA skills.
Khabib Nurmagomedov retired when he won the last fight, due to his father's death and probably won't return to the Octagon. But it feels like one Muslim fighter went and another came who legit following Khabib's footsteps. Another Russian MMA fighter "Islam Makhachev" returned to Octagon with his style.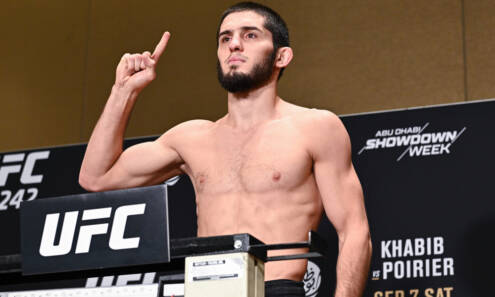 But who is he? When he made his debut in UFC? What's the record he holds? Is he the new Habib in the UFC world? These questions and many more risen in the UFC fans surely.
Islam Makhachev-Another Russian Muslim MMA:
Islam Makhachev comes from a Muslim background and lives in Russia. Many of the speculations say, that he's the cousin of the former UFC fighter Khabib Nurmagomedov and in reality, it's just the speculation. There's no blood relationship between them, they both just represent their nation and Khabib supports him. As both entered MMA together with one mission to conquer everything in UFC.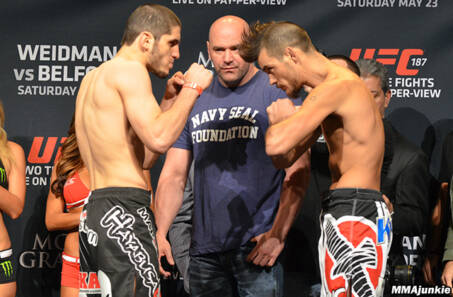 Islam Makhachev debuted in 2015 and stepped into the world Octagon with the winning. In UFC 187 on May 23rd, Islam Makhachev faced Leo Kuntz and defeated him with the sleeper hold submission. Islam Makhachev holds the record of 19-1, Islam Makhachev showed the world what has up to.
He proved everyone wrong with his fist, submission tactics, grapple technique and got himself ready for the top 50 tough competitors. As Khabib Nurmagomedov retired and pulled off from the rankings. Islam's exceptional performance moved him forward and he's climbing the ladder to be the best.
Dana White Stunned: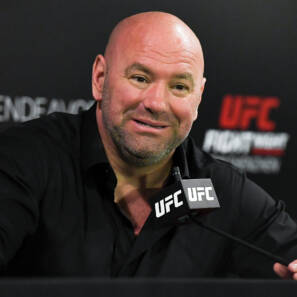 A few weeks back, Islam Makhachev faced Drew Doper in the lightweight main event in UFC 259. Islam defeated Drew with the unique submission move, which even surprised Dana white and he expressed his thoughts in a post-match conference.
"He put on a great performance against a very tough, durable guy.
"The choke that he pulled off tonight was ridiculous. I don't know if you guys saw what I saw.
"When he was squeezing his neck, muscles were popping out of his f***** neck and shoulders that I have never seen before, didn't even know they existed. This is pretty crazy because you look at Drew Doperfg, that's a solid, tough, strong guy.
"Pretty bad***."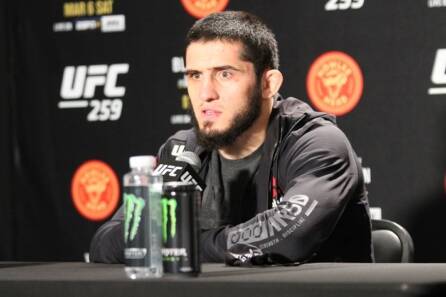 Even Islam Makhachev also addressed the media for a long time no see, With a lot of delay fights, Makhachev said, "This is not my fault because 2020 was very crazy," "I lost a lot of my close friends and close people and I canceled my three fights. That's why you for a long time don't see me."
Next Target Rafael:
Last year Islam Makhachev booked his fight against Rafael Dos Anjos, who got beaten by Islam's friend Khabib. The fight couldn't take place due to Covid-19, but the fight again booked, but this time the Russian fighter couldn't compete due to his staph infection. On the other hand, Rafael Dos Anjos put on the stipulation, that he would only fight Islam if Khabib promises me that if I beat Islam he will fight with me.
As Khabib got retired with the belt, there's no chance of him getting back inside the octagon.
Now it's up to Dana White, when he set the match, whether it's UFC 260 or it might get delay again. But there's no doubt, If Islam Makhachev continues to dominate over the lightweight division, he would be considered as another Khabib in the UFC.
What do you think of the story? Tell us in the comments section below.