Pakistani Twitterati seized the moment on Wednesday and reminded Indians on social media that Rihanna was not Pakistani after she expressed support for the farmers' protest. Taking the opportunity of the ongoing madness, owner of the cricket franchise Peshawar Zalmi, Javed Afridi dropped a mysterious tweet about Rihanna singing the Peshawar Zalmi anthem and Pakistanis aren't happy.
US pop singer Rihanna has been dominating the news in South Asia after speaking up about India's farmers' protests that have escalated over the last few months.
Apparently, whenever someone dares criticize the Indian government, their media goes hysterical and starts pointing the finger at Pakistan. Just like that, they claimed Rihanna to be Pakistani.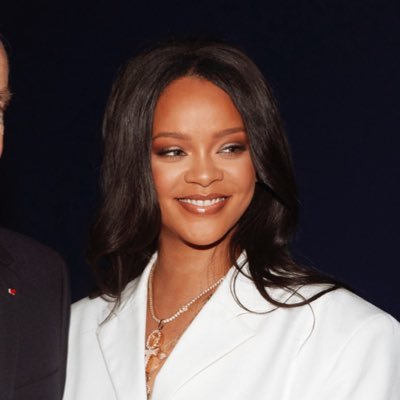 While Pakistanis on social media reminded Indians that Rihanna was not Pakistani, the Peshawar Zalmi owner observed the amusement and dropped a hint for their anthem later.
Subsequently, Afridi dropped a hint of having the pop queen sing the franchise's anthem ahead of the Pakistan Super League's (PSL) 2021.
Rihanna has now become the center of curiosity in Pakistan as well. Zalmi fans are curious and excited at the same time about the sudden prospect of having a Zalmi-Rihanna collaboration.
Taking to Twitter, "RIHANNA FOR ZALMI ANTHEM," Afridi wrote on Twitter, adding a big red question mark.
Now, as expected, speculation about the Zalmi hiring Rihanna gained traction. It must be noted that the PSL sixth season will start on February 20.
Sarcastic suggestions & criticism pour in
"You have a lot of money! Gift me a Samsung's S21 Ultra. You can DM me for my address," wrote one Twitter user.
"This is what can be expected from just-became-rich-people like you in this country. Have our Pakistani singers died that you want her to sing the anthem? And if you could add some Sufi poetry instead of drummers this time, it would be amazing," wrote another.
"In this Islamic Republic of Pakistan, why just call Rihanna, if Imran Khan's government wants, Sunny Leone can also be called. You would not even have to go that far. Having all that money, Allah has taken away their wisdom. Imran Khan has made women dance in sit-in, and now he wants to show it all over the media in the stadium. Astagfirullah."
Well, it looks like Pakistanis are not exactly happy with the rumors, and for all the rightful reasons.
The Fenty Beauty founder on Tuesday spoke up about the farmer protests in India, expressing support for the movement. While the controversial Indian actor Kangana Ranaut began her one-sided feud with the pop singer, our very own Pakistani rapper Ali Gul Pir intervened and took a jab at Ranaut. It would suffice to say that he DESTROYED her!
What do you think of this story? Let us know in the comments section below.