Barbadian singer Rihanna found herself in hot water with some social media users after using Hadith during her 2020 Savage X Fenty Show last week. Muslims all around the world fumed with anger. However, the singer issued an apology to the Muslim community on Tuesday.
Rihanna is known to promote diversity through her Fenty beauty line. However, this time she disrespected the global Muslim community with her latest launch show. The singer recently introduced her lingerie line called Savage X Fenty. And on a rather crass note used Islamic hadith as the background score.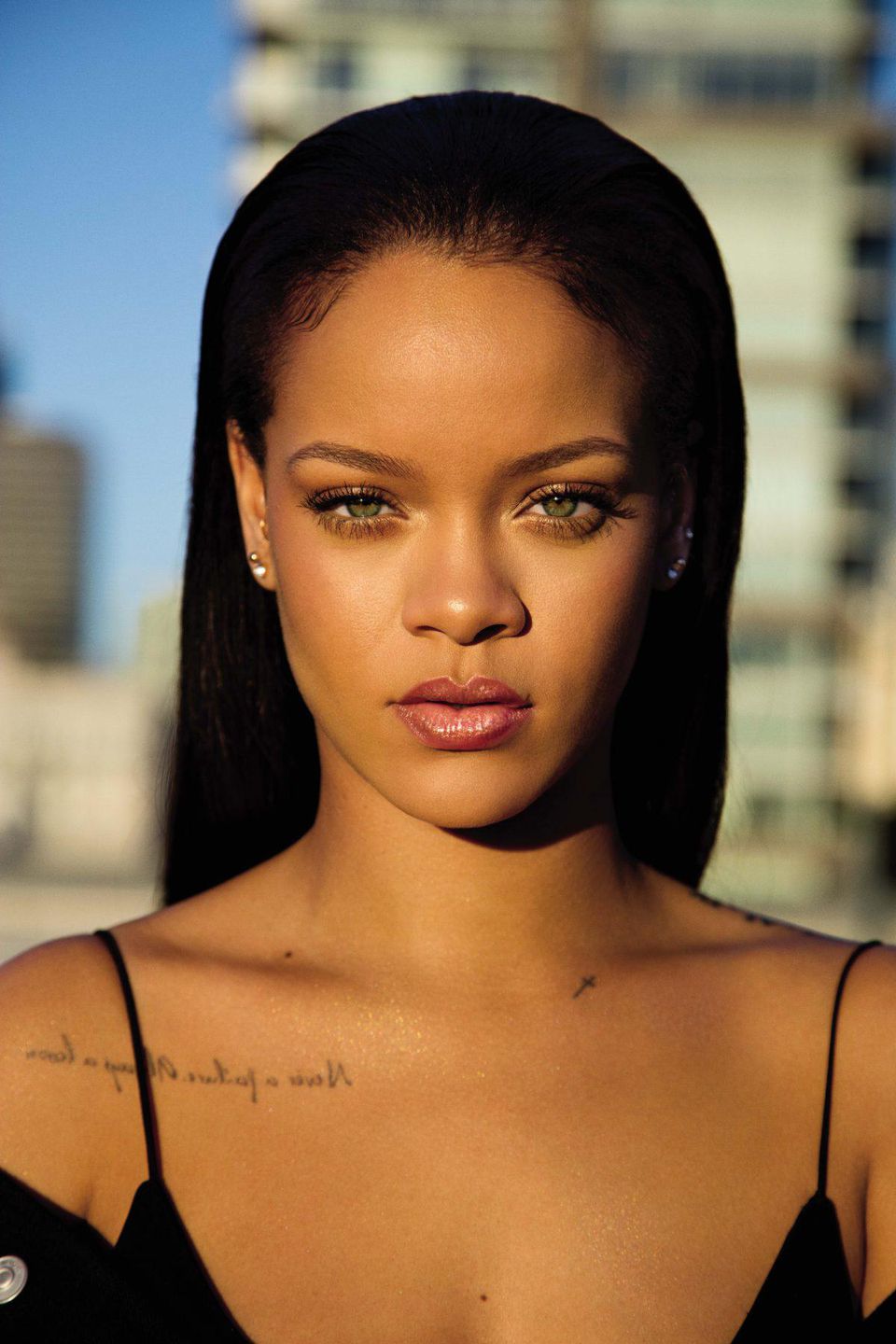 On Friday, October 2, Rihanna staged the latest Savage X Fenty show in New York. Needless to say, she impressed a lot of fans with the diverse casting of models. However, her one part of the show turned out to be not so impressive and rather atrocious.
The world-famous singer disrespected the values of Islam and Prophet Muhammad (PBUH) with the song she used during her fashion show. The song reportedly played sample vocals of a Hadith read in Arabic. In addition to this, the Hadith in question was about the signs of the day of judgment.
Netizens not only accused her of disrespecting the Hadith but also the fundamentals of Islam. She used a song that has verses of the Hadith disrespectfully mixed into the beat. Moreover, the We Found Love singer caused an outrage on social media with people calling her out for this outrageous behavior.
Rihanna apologizes to the Muslim community
Rihanna's choice of the song featuring the Hadith. upset many many fans However, after receiving heavy criticism, the pop star posted an apology to over 86 million followers on Instagram.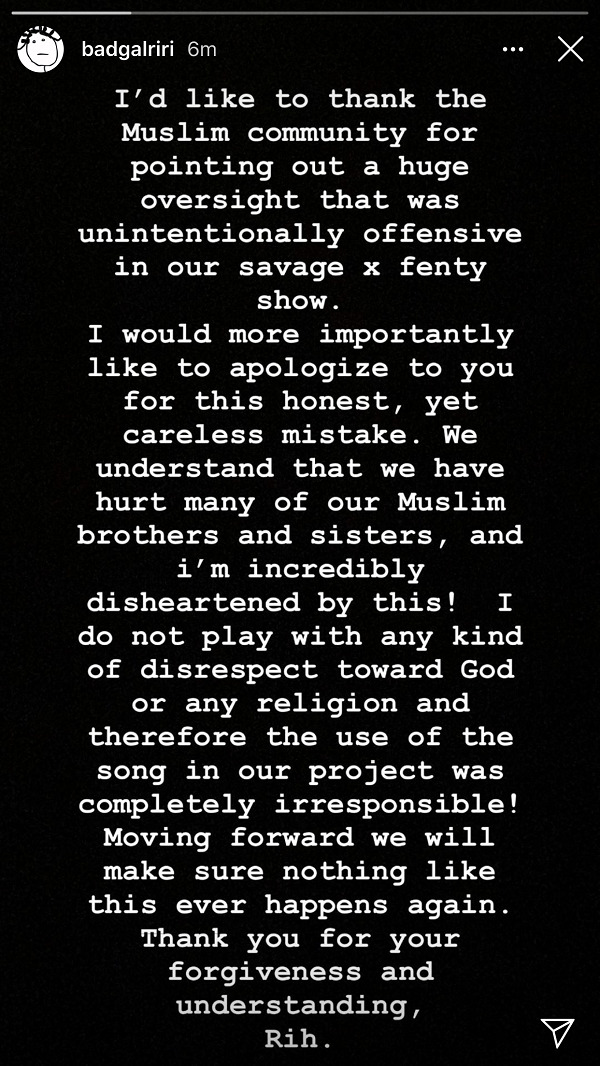 In addition to this, Rihanna concluded the post by calling the decision 'irresponsible' and promised to make sure nothing like this ever happens again.
Moreover, Coucou Chloe also addressed the backlash and issued an apology on Twitter. Apparently, at the time the song was created, she did not know that the sample used text from a Quranic Hadith.
The singer added that she takes responsibility for not doing research on what the words meant and is working on getting the song removed from all streaming platforms.
Moreover, it is crucial to mention here that this is not the first time the 32-year-old singer used this song. She used the same song in 2017 as the soundtrack to the Fenty X Puma show.
Apart from this, in 2013 she posed outside of a mosque in Abu Dhabi and the authority asked her to leave. Even then the Muslim community condemned the Fenty line after it incorrectly included a hijab.
Only a day after the Denmark Holy Quran burning incident, Muslims around the globe united in rage against the pop star. Will the fans be able to forgive her after such an atrocity?
What do you think of this story? Let us know in the comments section below.