US pop superstar Rihanna and other international celebs created a flutter in India on Tuesday by wading into and giving support to months-long farmers' protests against Prime Minister Narendra Modi's agricultural reforms.
Tens of thousands of young and old farmers have blocked roads leading into New Delhi for more than two months, sheltering in tractors from the cold.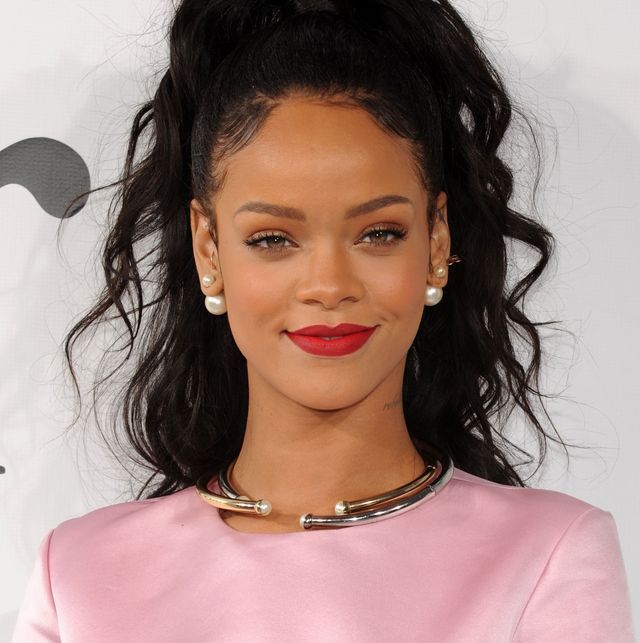 A tractor rally by farmers last week in New Delhi turned violent. Police responded by shutting down the internet, digging ditches, driving nails into roads and topping barricades with razor wire to prevent farmers from entering the capital again.
Taking to Twitter, Rihanna tweeted about the situation in Delhi. "Why aren't we talking about this," the singer wrote. She shared a CNN network's article on the demonstrations with her 100.9 million followers on the platform, using the hashtag #FarmersProtest.
It was not immediately clear what led Rihanna, whose songs have done well in India, to suddenly tweet on the subject.
Ever since she tweeted, there has been an outpouring of support from the international celebs community for the farmers protests in India against the three agricultural laws. A couple of hours after her tweet, Swedish environmental activist Greta Thunberg also posted the same CNN article. She too expressed solidarity with India's protesting farmers.
Following this, a number of celebrities and activists from around the world extended their support. Some were quite outrageous over the Modi government's handling of the crisis.
World personalities jumped on the bandwagon & stood in solidarity
Comedian & YouTuber Lilly Singh thanked Rihanna for speaking up
Then came the US climate activist Jamie Margolin
And, then Kenyan environment & climate activist
United Kingdom MP also thanked Rihanna for stepping forward
Professor & writer Khaled Beydoun salutes Rihanna
In addition to this, the Global watchdog Human Rights Watch also shared Rihanna's tweet on the farmer protests. Noting that the Modi government "is presiding over a dangerous regression in free speech rights in pursuit of its Hindu nationalist agenda."
On the other hand, India slammed international celebrities on Wednesday for making comments in support of protesting farmers as inaccurate and irresponsible.
Indian farmers, infuriated by the laws that help large, private buyers at the expense of producers, have been camping outside New Delhi for more than two months.
Last week, hundreds of police guarded the historic Red Fort in the heart of the Indian capital following violent clashes between farmers and authorities in which one person was killed and at least 80 injured. However, coward Indian Policemen failed to stop the farmers and ran away to save their lives!
What do you think of this story? Let us know in the comments section below.