The internet is on about a new trend and knowing Pakistanis, they never stay far behind. The trend involves messaging random strangers on Facebook and rhyming their names to something funny or the other. Pakistanis have done us proud!
So…  are you ready to say: "What the bloody hell are these people up to?"
1.  Tery Mery prem kahani hai mushkil…
2. Samina Mina eh eh Wakka  Wakka ey ey…
3. Kayna Kayna jaana Billo de ghar, asaan teh jaana Billo de ghar…
4. Amin a Mood for a ride.. what about you?
5. Sammi Marie Waar main Waari.. main Waariyan ni Sammie
6. Ka Mun ladies Ka Mun ladies… one pound feeeeeesh!
7. Nhan le? Nahi naha ta yar.. sardi hai.. geezer kharab hai..
8. "Ha Chew!" "Shukar Alhamdullilah" – that sneeze though..
9. Ya Ssu Panju Haar Kabootar……… Doli!
10. Ooooo Dana Padoin danana.. dosti lagane nanana! Straight outta Coke Studio
11. Washma Butt – Wash it yourself!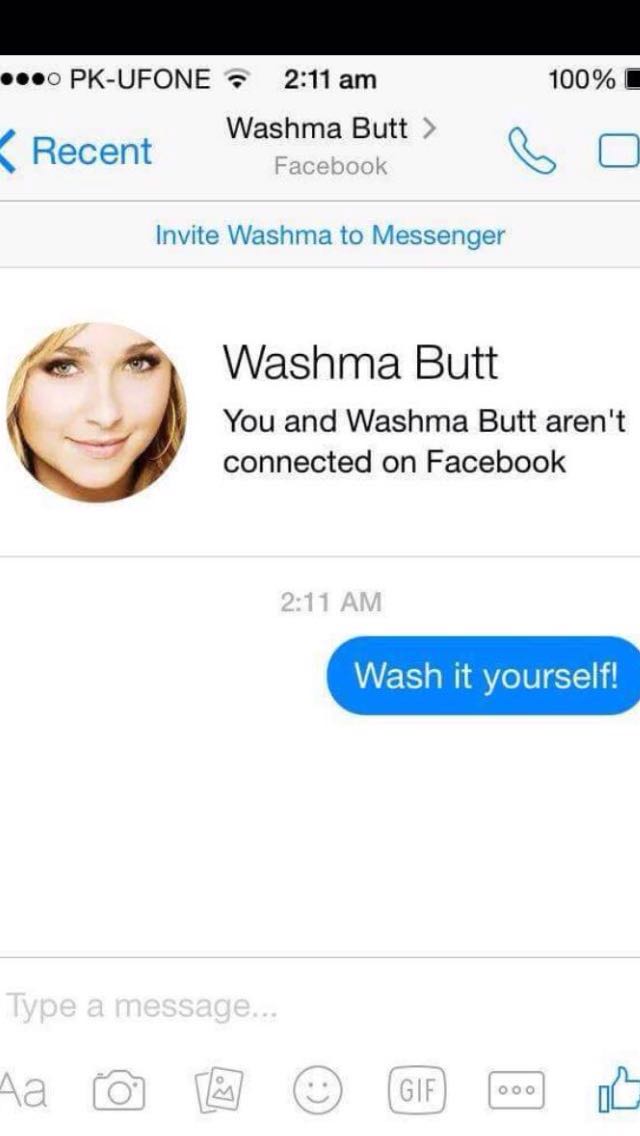 12. Nan Day – Roghni Ya Saada?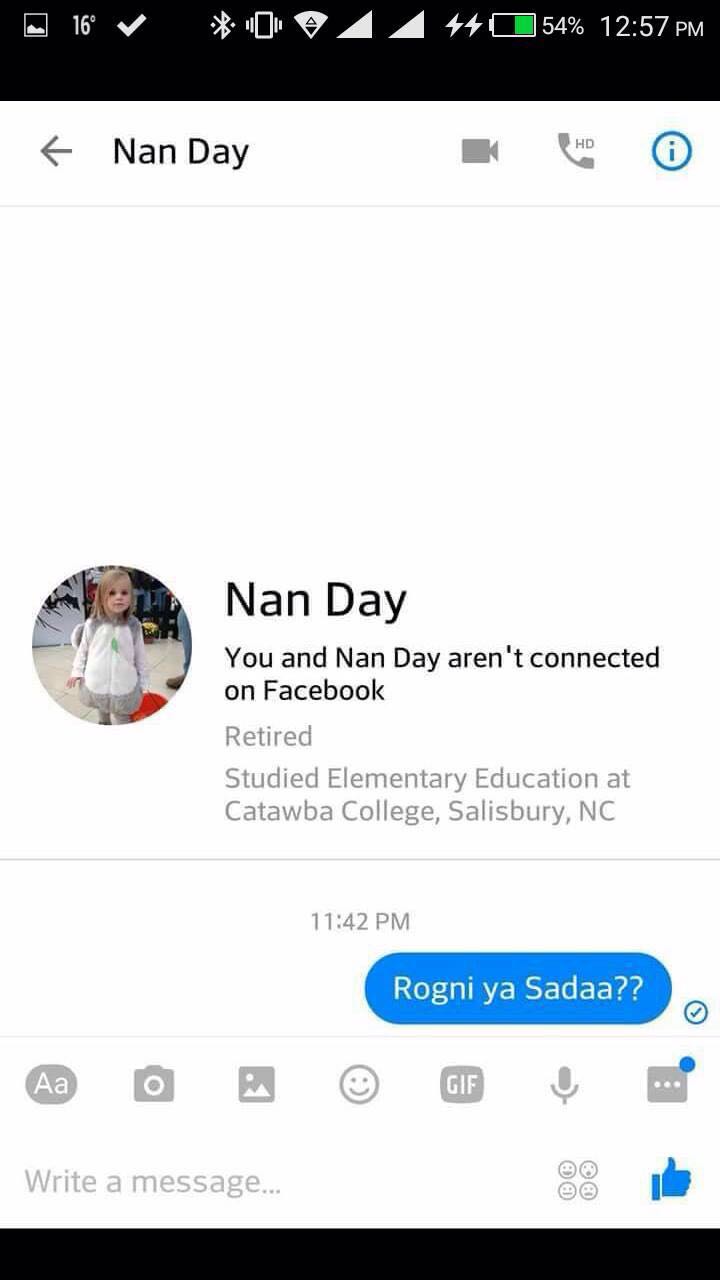 13. Balle Balle – Bai Tor Panjaban Di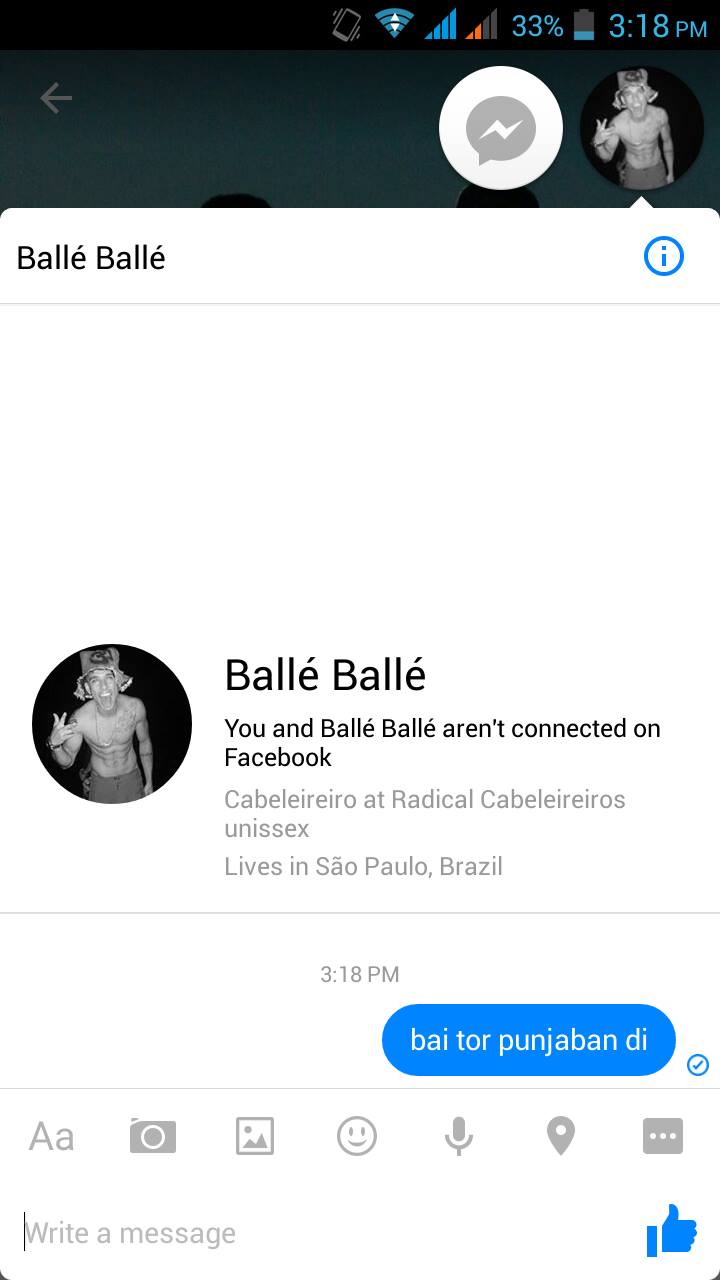 15. Chita Ku – Kar Banay Te…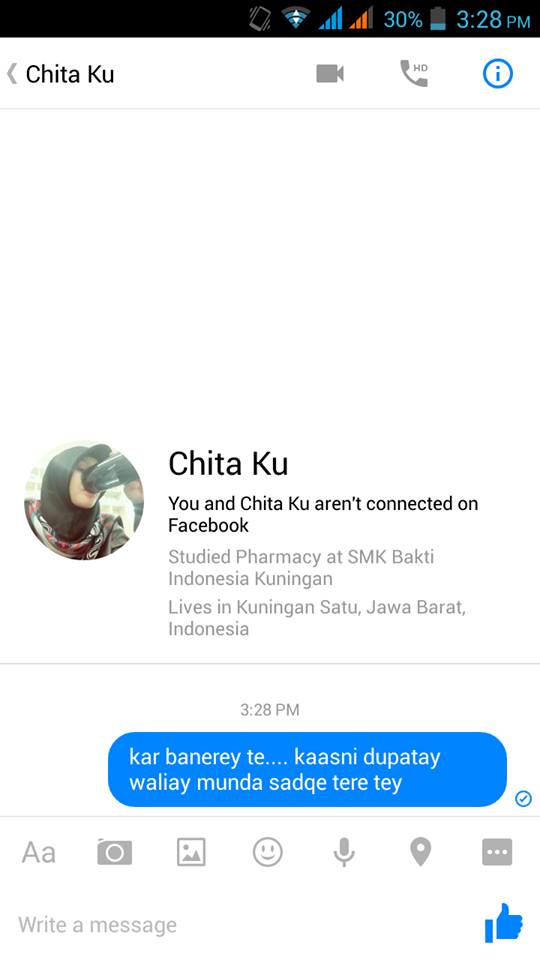 16. Sara Bharwana – Sara mat Bharwawan, tanki full hojaey gi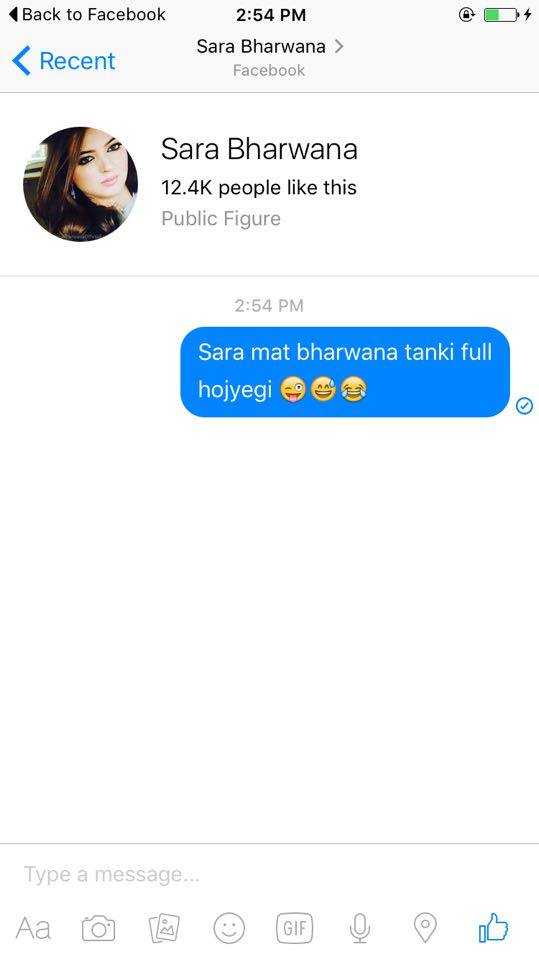 The trend just showed up on Pakistan's social forums today.. we can surely expect this to go viral in no time! Let the memes… begin!