Indian actor Sushant Singh Rajput's friend has told the Central Bureau of Investigation (CBI) that eight hard drives were destroyed on June 8, the day Rhea Chakraborty left his house.
The Indian actor died on June 14, and his family is accusing his girlfriend Chakraborty of abetting his suicide.
India Today has reported that Rajput and Chakrabortyhad a fight after which she moved out of his house. She stayed with him during the coronavirus lockdown.
Siddharth Pithani told CBI that Rajput wasn't aware of the contents of the hard drives. Rajput did note that an IT person came to his house and conducted the process. The late actor and Chakraborty were also present there.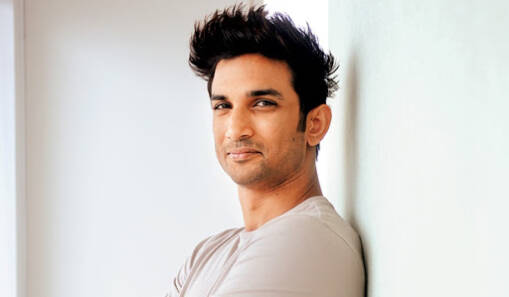 Pithani named house help Dipesh Sawant and cook Neeraj Singh as being witnesses to this. CBI has questioned Pithani and Singh twice.
Vikas Singh, the lawyer hired by Sushant's father, told India Today that he suspects a larger conspiracy.
"I think there's something very sinister in this entire episode and it appears that there is the involvement of some big people in the case. The first thing that should happen is the suspension of Mumbai Commissioner of Police and DCP of that area," Singh said.
'Rhea Chakraborty was giving poison to my son'
Meanwhile, Rajput's father has also made another shocking claim about Chakraborty. According to KK Singh, Chakraborty was giving poison to his son.
He said, "Rhea Chakraborty was giving poison to my son, Sushant from a long time, she is his murderer. The investigating agency must arrest her and her associates."
Earlier, Rajput's sister Shweta Singh Kirti had also demanded custody of culprits in her brother's death case. She tweeted, "Why the people who have committed such a heinous crime…moving about Scot-free??? I need an answer!! They should be taken under custody immediately!!"
Earlier, the Indian newspaper, Times Now had reported that the actress seemed to have ties with drug peddlers and dealers.
A leaked conversation suggested with a drug peddler named 'Gaurav', where Chakraborty was asking for 'MDMA' and 'hard drugs'. In addition, the chats also expose someone telling her to add four drops of the same in Rajput's tea and let him sip it.
Meanwhile, a Whatsapp chat of Chakraborty and Mahesh Bhatt is also making rounds from the day she left the late Indian actor's house. Do you think, the actress has anything to do with Rajput's death?
What do you think of the story? Tell us in the comments section below.