Momina Mustehsan is known for creating news – she sings, it is a headline. She tweets something, it is a headline. She gets married, it becomes a headline. She eats biryani, it is a headline.
After hearing a lot of hatred and criticism from Pakistanis a during her Coke Studio experience, in an interview Momina shared her views on how Pakistanis have stopped appreciating and all they do is pull someone down.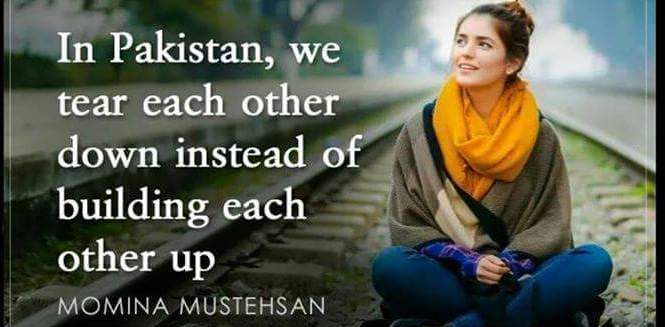 YOU GO GIRL!!
However, then we saw this:
Which is not cool, Momima..
Also, this tweet happens to be old – Momina Mustehsan tweeted this after Qandeel's brother killed her in the name of "honor" – which makes it even worse seeing how someone could tweet this about someone right after they were killed in an inhumane manner.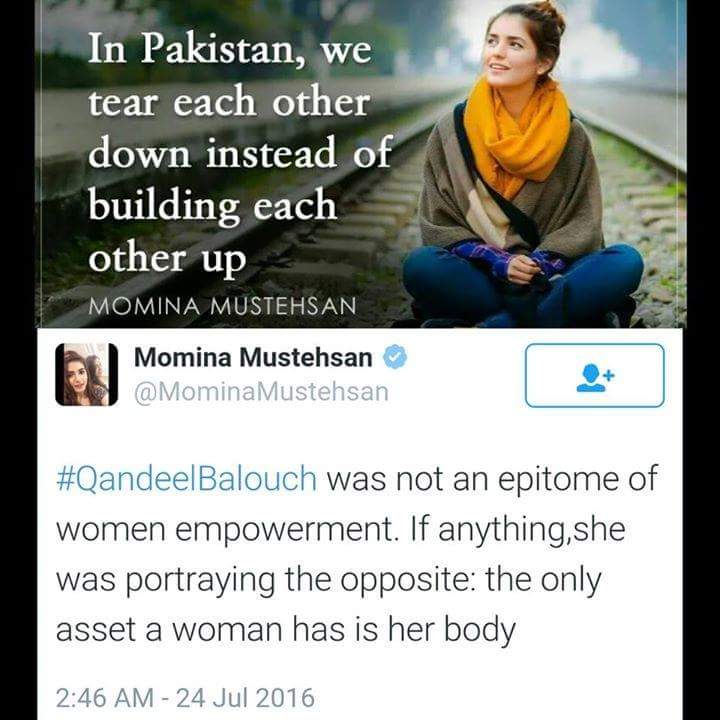 Regardless what the person was like, it seems highly inappropriate to comment on the deceased in such manner. While Momina personally advocates women empowerment, it seems unprofessional to openly share views of someone, especially when all eyes are you.
At least for women, they need to stand shoulder to shoulder in order to support one another. Even if you don't agree on the choices an individual makes, one needs to respect another person's death at least.