16th December 2014 was just another day in the lives of the Peshawar Army Public School students and their families. The cold winter morning tempted all the children to stay in their beds and spend the day curled under their blankets. However, like all parents do, their parents too forced them out of bed to go to school. Little did they know how this day would take a horrific turn and how they might never be able to see their children alive again.
16 December 2014. This day will forever be marked as one of the worst days in the history of Pakistan. It was on this land of the pure where 130 young lives were brought to a jolting end. During this three hours orgy of bloodshed these cold hearted murderers shattered the dreams and destroyed the homes of hundreds forever.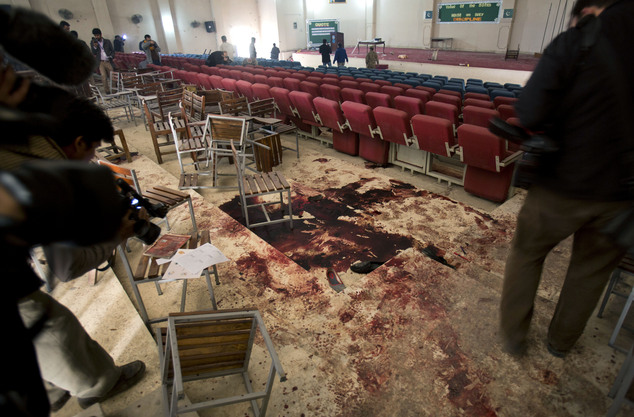 Source: www.pakistantoday.com.pk
On this cold Tuesday morning a group of Taliban gunmen stormed inside the Army Public School and started firing aimlessly, not sparing anyone that came in their way. This attack sent dozens to hospitals as terrified parents searched for their children, praying that their child was safe. According to a military source "They burnt a teacher in front of the students in a classroom. They literally set the teacher on fire with gasoline and made the kids watch."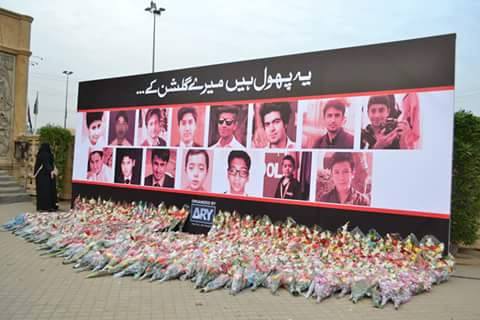 Source: www.facebook.com/Peshawar-Army-public-School-Attack
Although every story broke our hearts into little pieces, the story of Khola Bibi, the little 6 years old angle had us crying our eyes out. Daughter of the English Teacher in APS Mr. Hussain, she was gunned down on her first day of school. Her wings cut off even before she was able to fly. According to Khola's Uncle"The sacrifice of Khola is very much unique. She is the youngest sacrifice for the cause of education, especially for the cause of women's education."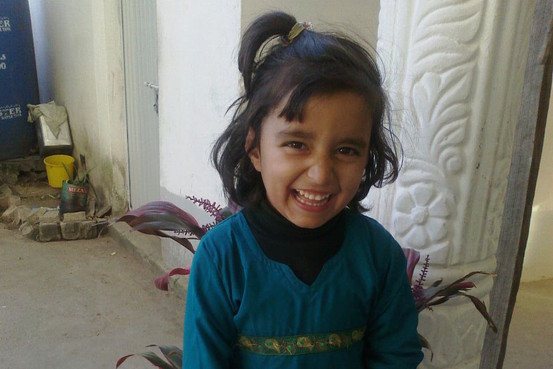 Source: blogs.wsj.com
It is time we joined hands together because somewhere in between of this political dilemma we lost Quaid-e-Azam's Pakistan. People who committed this horrendous act were cold blooded cowards who decided to end the lives of innocent children because they knew children were the only ones they could have power over.
A child will forever remain a child for his parents, be he forty years old or four. Is two minutes of silence, three days of mourning really enough? Will we ever be able to forget the day when we switched on the Television to sit in shock realizing no one was safe. The day when we cried for the martyrs, cried for Peshawar and cried for Pakistan. December jab bhi lotay ga, humain ghamgeen paaye ga.