Shaan Shahid is all ready to re-make the Mahesh Bhatt's controversial movie 'Arth' in Pakistan. It wasn't too long ago that we heard Shaan Shahid saying he will never work in Bollywood movie as a Pakistani he is responsible for showing patriotism and promote the local films and industry. For a Pakistan fans, he changed his heart for good by opting to remake Arth as they will get to watch his versatility as an actor in the move Arth.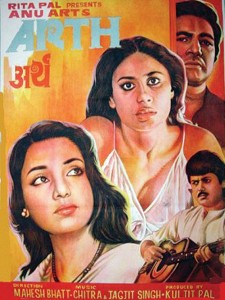 If we look at Shaan Shahid's work, we will get to know that he has always worked on the projects that depict patriotism and promote the local narrative of Pakistani people. It's surprisingly amazing to know that Shaan has done more than 500 Pakistani movies in his entire career. All of them are of Lollywood. Shaan has transformed as an actor tremendously in similar way the Pakistani film industry evolved in past 7 years. We get to see the modern and contemporary characteristics of Pakistani lifestyles in Shaan's recent movies. Shaan's character in Khuda Ke Liye is an example in this case. But, now Shaan seemed to take unpredictable paths in movie making as he opted for the controversial movie like Arth knowing the conservative nature of Pakistani audience as they are less likely to appreciate such a movie.
In his recent interview with Times of India, Shaan said, "I'm trying to tell the world through this re-make that whatever the society does today, wherever they are, is all the same. Whether it's Hollywood, Bollywood or Lollywood, such things are commonly seen everywhere these days and it is the reality of life".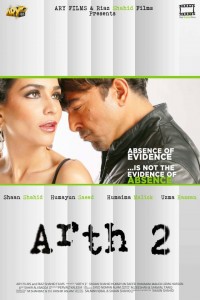 Shaan seemed to have changed his perception for the audience. He was further heard saying that the times have changed, and today's generation is more inclusive than ever. They are open to new ideas, new stories and new dynamics of films that are totally according to advanced modern times. Considering this view, he chose to re-make "Arth". Shaan seems true on his opinion. It's because of the change in preferences of audience in Pakistan, that people have liked new movies released recently and Arth has got huge prospects of success.
Initially we didn't know whether Mahesh Bhatt approaches Shaan for the remake of Arth or it was Shaan's ideas. Thanks to Mahesh Bhatt on clearing that Shaan was keen about the project and he called for the remake of the original, Arth. Mahesh Bhatt, known for promoting Bollywood-Lollywood collaboration, described it as an "emotional transaction" between the two industries. The movie Arth's script will be written by Shagufta Rafique, the regular write for Mahesh Bhatt's movies. Arth will be enjoy the compete collaboration of Bollywood and Lollywood. The cast of 'Arth' will be from Pakistan because the movie itself is based in Pakistan. Mahesh Bhatt will not only be working on the script of the movie but he will also be casting the actors for the movie himself. However, the equipment, technicians, and the team behind the camera will be from India.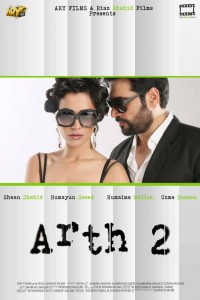 The most part of the shooting of Arth will be done in Lahore, city of life and culture. Mahesh Bhatt and Shaan Shahid have approached Humaima Mallick for the lead female role in the movie originally played by Smita Patel. Mahesh Bhatt is keen to make few changes in the movie looking at changing dynamics of film making and the audience. We may expect the experiment from Mahesh Bhatt in the form of changing the characters and molding the storyline a bit according to taste of present audience.
Talking about the remake of Arth Mahesh Bhatt said, "I want to depict the character as relating to today's world. Also, I want to shoot the movie in Lahore and we shall be including some prominent actors of Pakistan like Humaima Malick, who will play the role of Smita Patil."
The joint effort of Indo-Pak movie makers and actors for the Arth has already been criticized by the cynical elements son both ides of the border. This is not the forst time we have seen this as the controversies and criticism have arisen many times in previously held joint ventures. The producer of original Arth, Kuljit Pal, is not happy with Bhatt's decision to give rights of the movie to a Pakistani based producer. To the worse, Kuljit Pal came open in public accusing Mahesh Bhatt of committing an offence by giving the rights of Arth that are owned by him. He even warned the Pakistani producer not to collaborate with Mahesh Bhatt for the movie.
Mahesh Bhatt seemed to have given a deaf ear to Kuljit's threat and dismissed his notice. Mahesh Bhatt has successfully faced off all threats and speculation in the past and will do it again for the remake of Arth. Bhatt is known for his fondness of Pakistan and its People. By making films like Arth and many others, he has given a chance to Pakistani actors to feature on big stage. The remake of Arth is another step taken by him to bring the people of two countries together and persistent efforts to bring the two nations together despite some criticism are laudable.
We hope that Arth gets its way through all controversies and obstructions and makes it to cinema screens of India and Pakistan giving people an opportunity to appreciate the expertise of both countries' film makers and celebrate the cinema in broad aspect. We wish Shaan and Mahesh Bhatt good luck with it and we pray that the remake of Arth is much bigger hit than the original version.