Reham Khan's book has taken a toll on people. Prior to its release, there were many excerpts from the book that caught people's attention and ever since, the autobiography has been a subject of much larger public interest. And why not? The content of her book is very controversial and something your wildest imagination may never have even thought of.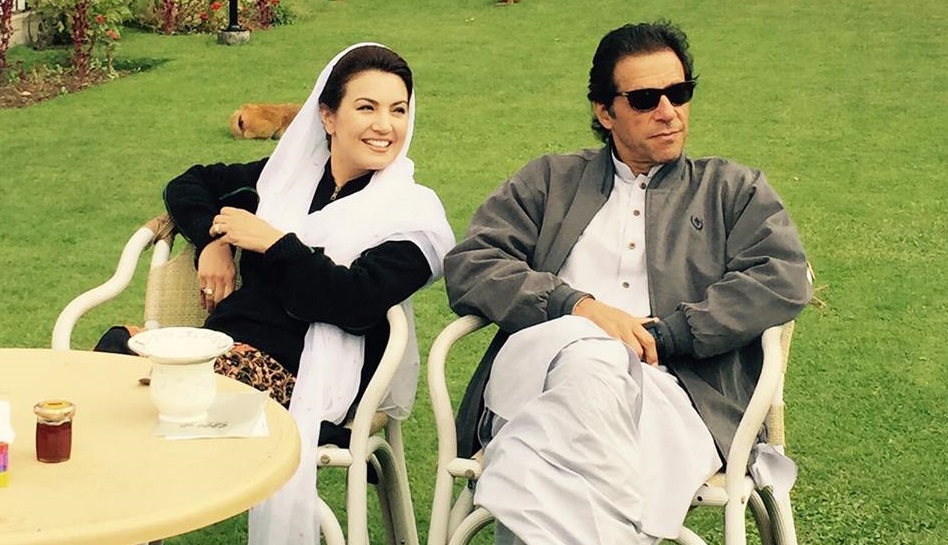 We have come across a number of outrageous claims out of Reham's book, lately. The most shocking indeed remains the one where she tells that she saw her former husband and PTI chairman rubbing "kaali daal" – yes, black lentils – on his junk. God, seriously?
As people continue to read Reham Khan's book, they discover more outrageous claims… yes, about her former husband!
So this one has to do with another PTI worker. She is Andaleeb Abbasi and she is one of the prominent and maybe long-serving PTI workers. Reham Khan claims that she came across both Imran and Andaleeb apparently sexting via text messages.
A couple of nights before my departure for England, I had discovered texts on his phone from several PTI women position holders. A couple of minutes before, he had held me close and wailed about how he did not feel up to going to Lahore for the local body elections. I had motivated him by saying, "It's only two days. It will be over before you know it". I didn't know that the spoilt leader was being motivated in far more enticing ways by the women waiting for him in Lahore.

Andaleeb Abbas's text read, "Oh come on, I will ride you so hard over and over again". This woman was PTI's 'President of Punjab' at the time. Uzma Kardar of the media team went a step further, saying, "Why are you depriving the dick now that wifey is not going to be an issue either".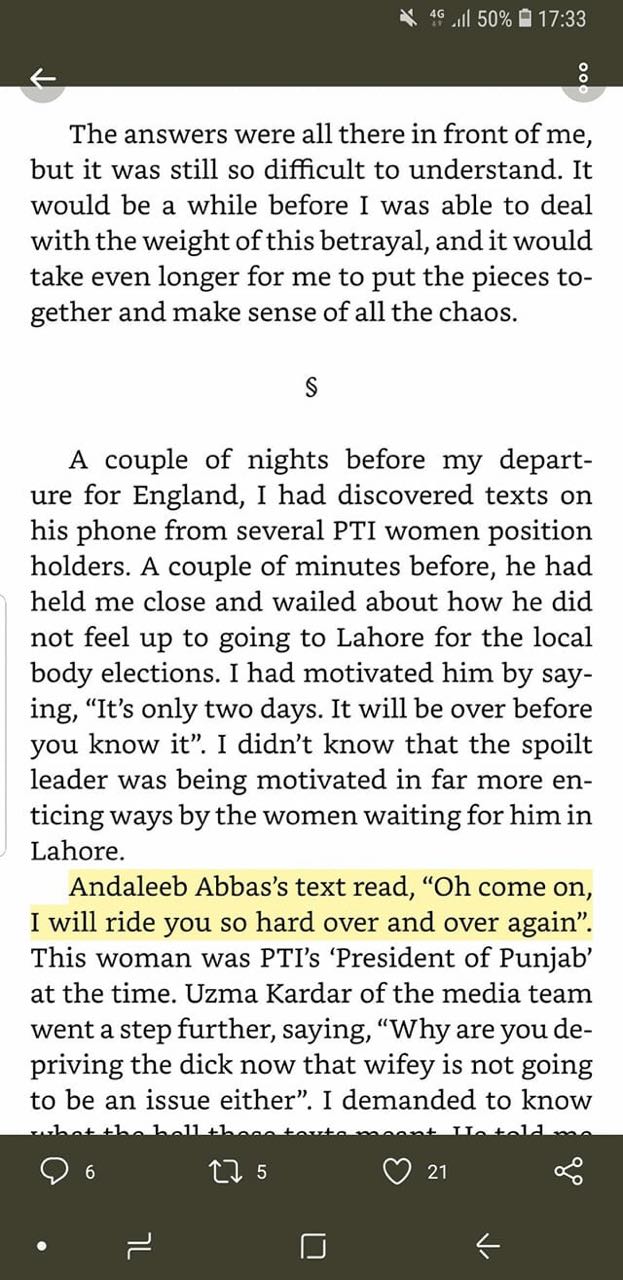 Okay, too much information. Where do we go? Where do we run away? Brb dying.