The news of Bushra Maneka leaving Bannigala spread like wildfire. Every new channel and publication was talking about how the missus has left and the dogs are back in the house. Connection? Well, sources reveal that Bushra was against the idea of having dogs inside the house, something Imran Khan is extremely fond of. Now that Bushra bibi has left the house, speculations are raising on how the dogs are moved inside the house again.
Imran Khan's ex-wife Reham Khan shares her two cents on the connection of the dogs moving in while Bushra Maneka moves out on her experience with the PTI chairman.
Writing on the Print, Reham Khan Shared the Following
Musharraf's two creations: One is Imran's now-disqualified right-hand man Jahangir Tareen, who is still functioning as the secretary general of the Pakistan Tehreek-e-Insaaf and arranging finances for the big 29 April party event in Lahore. The other is the property giant Aleem Khan, who fears he is next in line for disqualification.

But neither of them have generated as many headlines as Sheru, the dog.

I was told that Musharraf left his collection of dogs in the safe hands of Air Marshal Asghar Khan, the leader of Tehreek-i-Istiqlal (a political party). One of them, an Alsatian was given to Imran.
Reham Khan Further Shared How Having Dogs in the House Was Never an Issue to her
She states that both, herself and Imran Khan adored dogs. When they got married, she was welcomed to Bannigala with her Belgian shepherd Maximus. Imran Khan fell in love with Maximus instantly.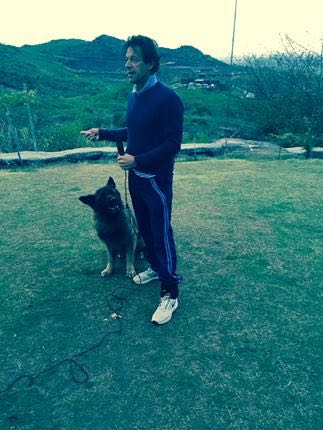 However, Reham Khan Further Shared how Imran Khan Only Has a Heart from Handsome Dogs
She reveals that she wanted to keep a dog called Pidu as he was born with cut-off ears. Imran Khan wasn't really a fan of the dog, while Reham wanted to protect Pidu. She narrates the following incident then:
I tried to protect him as much as I could but one day I was sure poor Pidu had met his end. We were returning from dinner and Imran, with his trademark reckless driving, ran him over. In the dark, all I heard was the helpless yelping of the dog.

In stunned silence, I walked to my room, too upset to speak or look at the dog. Surprisingly, the dog escaped with a slight injury but Imran banished him after that incident. 
While Sheru died soon after Reham Khan met him in 2013, he left with his offspring called Motu.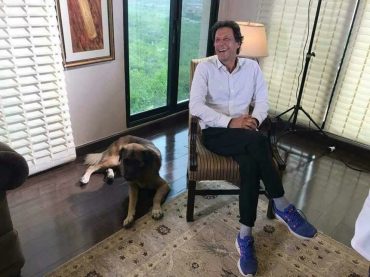 Reham Khan shares that Motu isn't really an indoor dog, so there might be another dog in the scene which has caused friction between Bushra Bibi and Imran Khan.
Well, while this dog-fiasco remains to be a controversy, let's hope everything is okay between Imran Khan and his wife Bushra Maneka.