Reham Khan's book has finally released. The controversial piece of literature has remained a strong highlight of the news for weeks now. Ever since excerpts from the controversial autobiography were brought in the light of social media, the book's popularity massively grew. And why not? Its content is the main thing that has got people talking.
So, Reham Khan claimed that Imran Khan is gay. Murad Saeed and Hamza Ali Abbasi would be his partners, especially Hamza for his cute face. This is just a small reflection of the outrageous claims she has made in her book. Being an autobiography, Reham Khan's book appears to be more like an agenda to unveil all that she alleges against her former husband. Now we bring you another outrageous claim…
Imran Khan Forced a Girl for Abortion in London – accuses Reham Khan
Reham also says that a representative of General Hameed Gul asked her to meet in 2014 and this is what happened:
He (the former spymaster), along with my content producer, had come to convince me to do a piece on this very story (abortion story) as they have call recordings of Imran Khan threating some young woman and asking her to abort the child. The girl's close friend told me that the abortion was quite late in the fifth month and there was a designated doctor in London who had been performing these duties for a decade.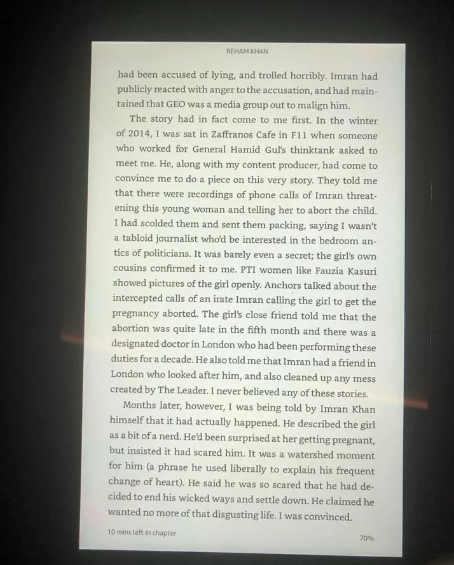 He also told me that Imran had a friend in London who looked after him, and also cleaned up any mess created by 'The Leader', but I never believed any of these stories. He described the girl as a bit of a nerd. He'd been surprised at her getting pregnant, but insisted it had scared him. It was a watershed moment for him. He said he was so scared that he had decided to end his wicked ways and settle down. He claimed he wanted no more of that disgusting life.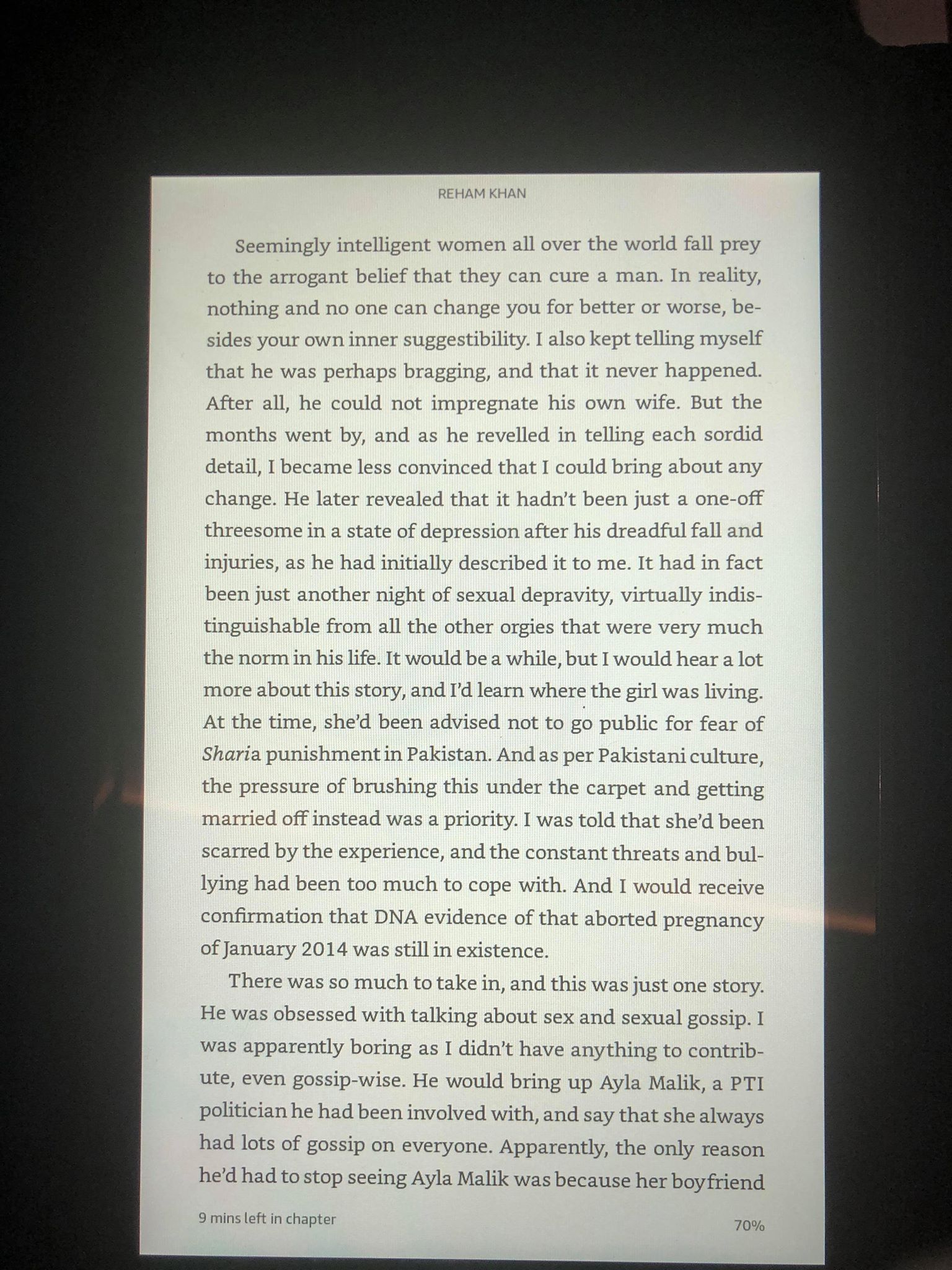 I was convinced. Seemingly intelligent women all over the world fall prey to the arrogant belief that they can cure a man. In reality, nothing and no one can change you for better or worse, besides your own inner suggestibility. I also kept telling myself that he was perhaps bragging and that it never happened.

I would receive confirmation that DNA evidence of that aborted pregnancy of January 2014 was still in existence.
What do you guys think about it?