Reham Khan is relevant again…
The ex-wife of Imran Khan is set to launch her autobiography. It's not just a book based on her life so far, but a complete record of her controversial claims about a number of people including, of course, the PTI Chairman.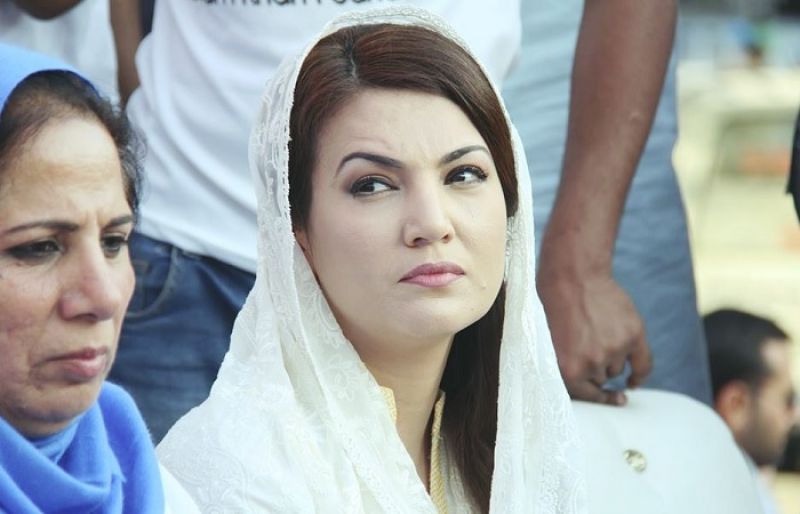 A number of days back, Hamza Ali Abbasi got hold of a manuscript from her book and according to him, it's an endless rant against Imran Khan. Hamza claims that Imran has been labeled as the evilest man, while Shahbaz Sharif is heavily praised.
Thereafter, it followed alleged hacking, leaked emails and slandering on live television. A lot of things are going on… That's not all, Reham Khan hits the nail hard on the former cricketer, Wasim Akram. She dragged Wasim Akram's first wife and has astonishing claims about her and Wasim.
Here is what Reham Khan claims about Wasim Akram's first wife and him… here's an excerpt of it: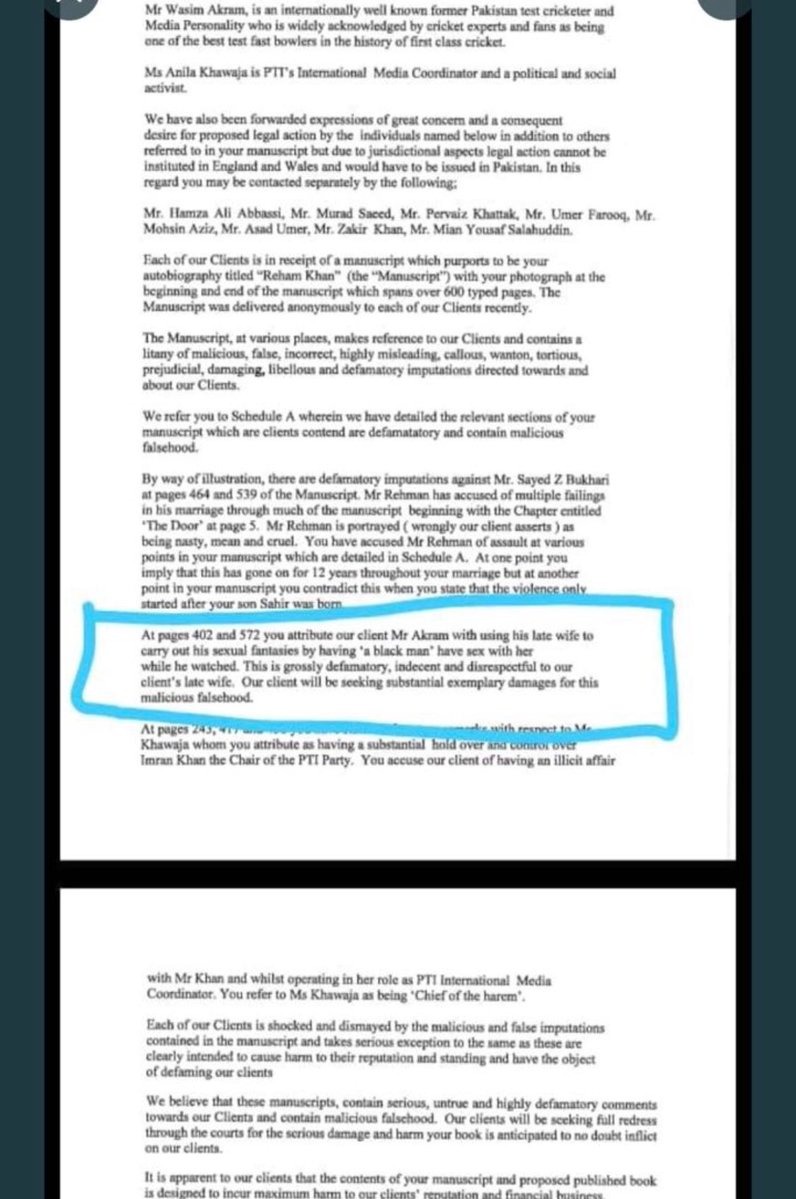 The excerpt is said to be Reham Khan's upcoming book. It consists of shocking claims about the cricket and his late wife. She claimed appalling things about their personal life. It's beyond reason why she would mention such a thing when she has no relevance here at all? Makes zero sense. Why would she drag someone who is no longer with us?
Here is how Pakistanis on social media react to it:
What Reham Khan has written about Wasim Akram's late wife is downright shameful & disgusting. No, Reham isn't seeking justice or empowering women, she's a vengeful person who wants to cash on her failed marriage.

— Osama. (@ashaqeens) June 4, 2018
It is disgusting
Just read the defamation notice sent by Wasim Akram and others to Reham Khan. I believe this notice is authentic and IF the allegations made against WA and his late wife are indeed part of the book then I have no choice to say that this is disgusting. The comments, which I will

— Zarrar Khuhro (@ZarrarKhuhro) June 4, 2018
Exactly
Just read what Reham wrote about Wasim Akram's late wife. I'm appalled to say the least. Reham Khan should be ashamed of herself. This is a new low even for her.

— SIR .. (@SirJohnRoe) June 4, 2018
….
Dear @RehamKhan1 , Laanat.

Regards,
Someone who never knew the Late wife of Wasim Akram.

— Yasir Cheema (@Yasirmcheema) June 4, 2018
It's a whole new low
Am generally careful in questioning women who stand up against abuse in our male chauvinist society. But reading excerpts of #RehamKhanAutobiography about Wasim Akram's late wife. If it's truly reported, I hate her for that. It's filthy & below everything

— Amir Mateen (@AmirMateen2) June 4, 2018
He must not be having it at all
Wasim Akram legit hurt on ARY. So unfortunate.

— A* (@laltaintabahde) June 4, 2018
Wasim Akram has decided to take Reham to court. In the end she will not find any place to hide pic.twitter.com/bWOX5i17h8

— Waqas Ali Khan (@WAKhan_) June 4, 2018
People absolutely condemn what she has done
I am really hurt by what I saw on the tv about the late wife of Wasim Akram, If Reham actually said that then its disgusting & Shameful, She's not in this world any more also Reham her self is a mother.
Wasim Akram is a legend & a hero of Pakistan ??.

— Ihtisham ul Haq (@iihtishamm) June 4, 2018
With that being said, Reham Khan does not deny that she wrote those things about Wasim Akram and his late wife in her book. She refuses to deny that she did not write anything objectionable in her upcoming book.
The upcoming book has surely stirred a huge controversy. Wasim Akram is set to contest in court and we shall wait for further proceedings. Let's not forget the launch of her book is time sensitive as we are set to have general elections.
What do you guys think?