Yesterday, Reham Khan's controversial autobiography was published. It is available online and is soon to be released in paperback and locally in Pakistan. The book's popularity is credited to the outrageous claims we came across before its release. A few excerpts from the book revealed shocking things about her former husband Imran Khan, PTI members and their lives.
To no surprise, the local interest in Reham Khan's book rapidly grew. Some people just could not wait to get their hands on it. Others simply found it too mischievous to be true and find all her claims as falsehood. There's not one or two claims. There are chapters dedicated to the life of her former husband and shocking revelations about him. It also has some explicit content which has resulted in hitting a bad nerve with Pakistani people.
Here's another outrageous claim: "Imran has 2-3 Indian children," says Reham Khan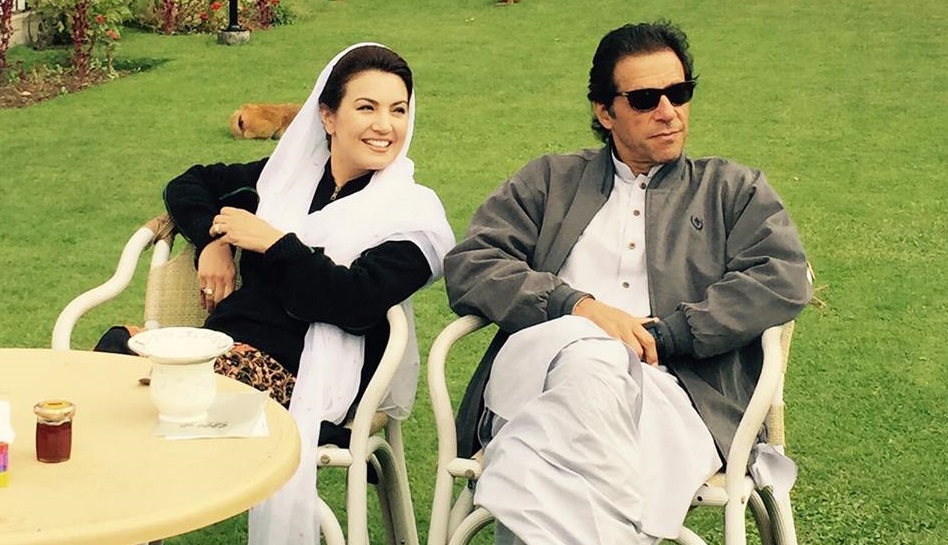 Reham writes that one day in 2015, she was discussing Tyrian White with Imran. Here is what Imran Khan said, as revealed by Reham:
"You know she (Tyrian White) isn't the only one I have…  There are 5 in total, that I know of," said Imran.
"What? You have five illegitimate children! How do you know?," asked Reham.
"Well, the mothers told me," Imran replied. 
"All White's?"
"No, some are Indians. The eldest is 34 now." 
"How Imran? Why did the mother not come out with it?" 
"Because she was over the moon! She had been married for ages and couldn't get pregnant. She was overjoyed, promised to keep it a secret, and begged to keep it. So I said OK."
"And the rest? Why did they never speak?" Reham fired at him.
"Well, because they were all married and they didn't want their marriages to be destroyed," Imran said.
"Does anyone else know?"
"Only Jemima does. I told her."
That is shockingly strange. Reham's book continues to make headlines. It has become a massive sensation and as people continue to read further pages in, they continue to read her outrageous claims.