Reema Khan, the former actress and current television host of Pakistan has revealed that her husband Dr Syed Tariq Shahab will perform the highly risky procedure on comedian Umer Sharif in the US.
The actor and comedian Umer Sharif remains in critical condition despite continued treatment, his son Jawad reportedly said on Monday. He will have to undergo open-heart surgery if he is not sent to the US [for treatment], Jawad said, noting that his father did not recognize anyone even after regaining consciousness for a few minutes.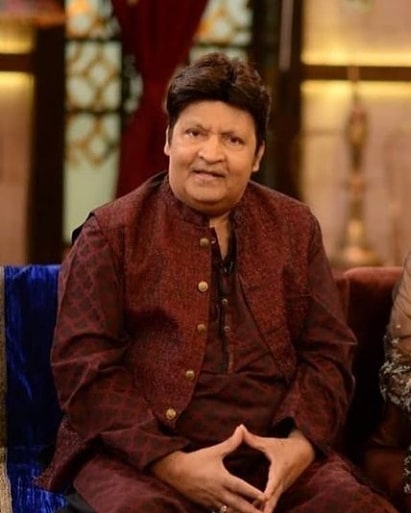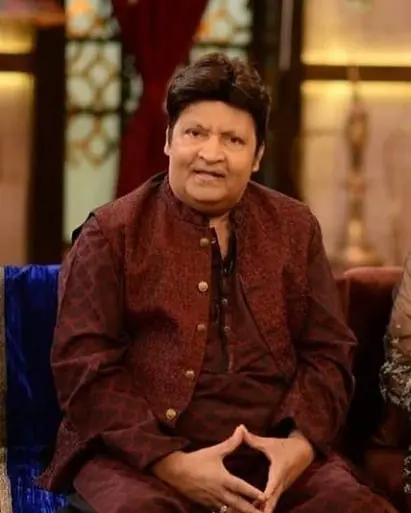 Sharif's son called on the nation to pray for his father's recovery, reports Geo News. Meanwhile, the film actress Reema Khan on Tuesday posted a throwback photo with Sharif on Instagram. Reema Khan revealed that her husband, Dr Tariq Khan, has agreed to perform the high-risk procedure of Umer Sharif and is helping the family to arrange his transfer to the US.
"Umer Sharif – one of the greatest comedians of the sub-continent and a real legend of all times," read the caption. "He always was working hard to make other people laugh and smile. Today it disturbs me to know that he is in pain and distress because of his grave illness."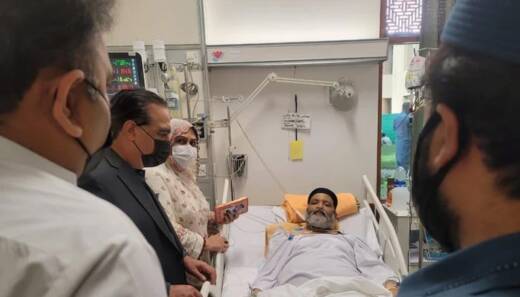 "I am proud of my husband – Dr. Syed Tariq Shahab who has agreed to perform the high-risk procedure and is helping the family in his transfer arrangements to America," she continued. "I have requested him to do all he can to help Umer Sharif Sahib recover from this illness."
In addition to this, Khan went on to add, "Thank you, Tariq. I pray to Allah PAK to give Shifa in your hand and to give Umer Sahib full and complete recovery. Aameen".
Take a look at this:
Fans were left devastated when a picture of Sharif in a wheelchair surfaced on social media last month. It showed him looking weaker while sitting in the wheelchair.
Shahbaz Gill, Special Assistant to the Prime Minister on Political Communication, said the Prime Minister's Office had sent Sharif's visa details to the concerned embassy so that he could fly abroad for treatment. "Insha Allah, Umer Sharif will be issued a visa soon," Gill announced on Twitter. "The PM's Office is in contact with Umer's family and is extending all possible cooperation."
In a viral video earlier, the comedian appealed to PM Imran Khan to send him abroad for medical treatment.
There has never been a comedian who has come close to the excellence and charisma of Sharif, a legend that Pakistan was blessed with. As he battles for his health, the man who for years put a smile on our face now needs our prayers. We wish our legend a speedy recovery.
What do you think of this story? Let us know in the comments section below.