Ramadan is a month to rejoice in the blessings of Allah and share some recipes of ramadan them with his people. It is a time to rejuvenate one's soul. Science proves one month-long fasting detoxifies the body from harmful toxins accumulated over the year.
However, the Ramadan's recipe lies in making simple yet healthy meals that provide energy. Without adding many calories. Here are some recipes of ramadan special easy.
Special Recipes Of Ramadan:
1. Talbina: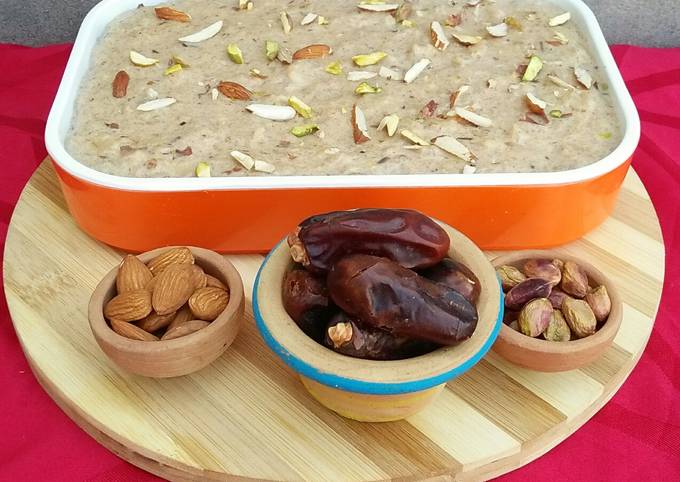 Source: Cookpad.com
This is a famous Arabic recipe for sehri. It consists of milk, dates, dry fruits, and barley. All the ingredients are packed with energy while being a perfect blend for the ongoing weather.
Ingredients:
1/2 cup overnight soaked barley
1-liter milk
6-8 dates
Honey as per taste
Dry fruits as per availability (almonds, walnuts, pistachios, raisins)
Recipe:
Boil milk in a pan. Add soaked barley to it and cook for 20-25 minutes. Make a date paste in the grinder by adding honey and 1 tablespoon of milk. Add the paste to the milk mixture. Add more honey if required. Cook till it thickens to an appropriate texture. Add dry fruits to garnish. Enjoy a healthy and filling sehri.
2. Anda Chaney:
Source: Sooperchef
Chickpeas and eggs are great sources of protein and carbohydrates that keep you on your feet all along the fast. The traditional anda chana recipe is a great sehri option. You can boil 1 or 2 kg chickpeas once, make packets for a one-time serving, and store them in the freezer.
Every time you need to make a chickpea recipe, take out one packet 3-4 hours before consumption so that it can thaw. Chickpeas are a popular ingredient for sehri and iftar recipes for the Ramadan special so this is a good way to save time.
Ingredients:
1 cup boiled chickpeas
1/4 cup oil
1 cup onion puree
1/2 cup tomato puree
2 tsp garlic ginger paste
1/2 tbsp red chili powder
1 tsp turmeric powder
1 cup blended masoor daal
1 and a half tsp coriander powder
1 tsp cumin powder
1/2 tsp garam masala powder
1 tsp dried fenugreek leaves
5 boiled eggs
Salt to taste
Recipe:
Heat oil in a pot, add onion, tomato, and ginger garlic paste, and mix it well. Cover it and let it cook for 3 minutes. Now add all the spices and spice powders and saute well. Let it cook for another 2 minutes.
Add chickpeas and blended masoor daal to this spice mixture and mix well. Now add 2 cups of water and let it cook till the oil separates. Add the boiled eggs once the gravy is ready. Garnish with coriander leaves and garam masala.
3. Oatmeal With Fruits:
Source: rouxbe.com
Nothing beats the comfort of eating a bowl of oatmeal. To make it more nutritious you can add your favorite seasonal fruits. Nowadays, strawberries, kiwis, and cheekoos are available. Banana is also available all year round and is packed with energy.
To make your sehri even more wholesome, you can add a teaspoon of chia seeds to your oatmeal. It is a rich source of fiber, protein, and essential minerals that keep you going on for the whole day.
4. Quinoa Salad:
Source: eatwell101.com
Quinoa is a good source of gluten-free protein. It is easy to make and there are many ways you can experiment with it depending on your taste and preference. Here is a recipe for quinoa salad:
Ingredients:
1 cup soaked and washed quinoa
1 small chopped onion
1/2 cup chopped green onion
1/2 cup diced capsicum
1 tsp garlic powder
1 tsp chicken powder
1 tsp red chili powder
salt to taste
2 cups water
Recipe:
Grease a pot lightly with oil and saute onion in it. Add all the spices and flavorings. Add quinoa and stir lightly. Add water and salt and cover it. Let it cook. Add green onion and capsicum. Garnish with coriander.
5. Qeema With Paratha:
Source: licious.in
A wholesome sehri of qeema paratha and a glass of lassi is the recipe for Ramadan Special. Depending on your preference, you can make chicken or beef qeema. Frozen parathas come in handy for sehri preparation. You can also use leftover qeema to make qeema-filled parathas. You can add cheese and fill the mixture to make scrumptious parathas. Here is an easy recipe for qeema.
Ingredients:
1/2 kg Beef mince
1 small chopped onion
1 medium chopped tomato
2 tbsp garlic ginger paste
1 tsp red chili powder
1/2 tsp cumin powder and coriander powder
1/2 tsp garam masala
salt to taste
1/4 cup oil
Recipe:
In a pan, heat oil and saute onion. Add garlic ginger paste and all the spices. Stir well. Add the mince and stir well. Add 1 cup water and let it cook till the water dries. Add tomato and stir well till the oil separates. Garnish with green chilies and coriander.
6. Mac And Cheese Samosa:
Who does not love mac and cheese? Especially if you have guests coming over for iftar, impress them with this amazing mac and cheese samosa recipe.
Ingredients:
1 cup boiled elbow macaroni
1 cup cheddar and mozzarella cheese
1/4 cup tomato ketchup
1 tbsp soya sauce
1 tbsp Worcestershire sauce
1 tsp mixed herbs
1 tsp garlic powder
1 tsp chicken powder
1 cup finely shredded chicken
2 tsp all-purpose flour
2 tsp butter
1 cup milk
Recipe:
In a pan, heat butter and add all-purpose flour. Add milk and keep stirring. Add both kinds of cheese and keep sitrring. Add all the spices, seasonings, sauces, ketchup, and shredded chicken, and mix well. Add boiled macaroni and mix well to form a batter. Fill this batter into samosa sheets generously to get a mouthful of bursting flavors!
7. Dahi Bhaley:
Source: food.ndtv.com
After a whole day's fast, nothing feels as good as chilling, sweet, and spicy dahi bhaley. With some crunchy papri and soft dumplings, the taste is matchless.
A pro tip: use lentils like mash, moong, or masoor to make the dumplings rather than besan. They take up less oil and are easier to digest.
8. Chicken Falafel: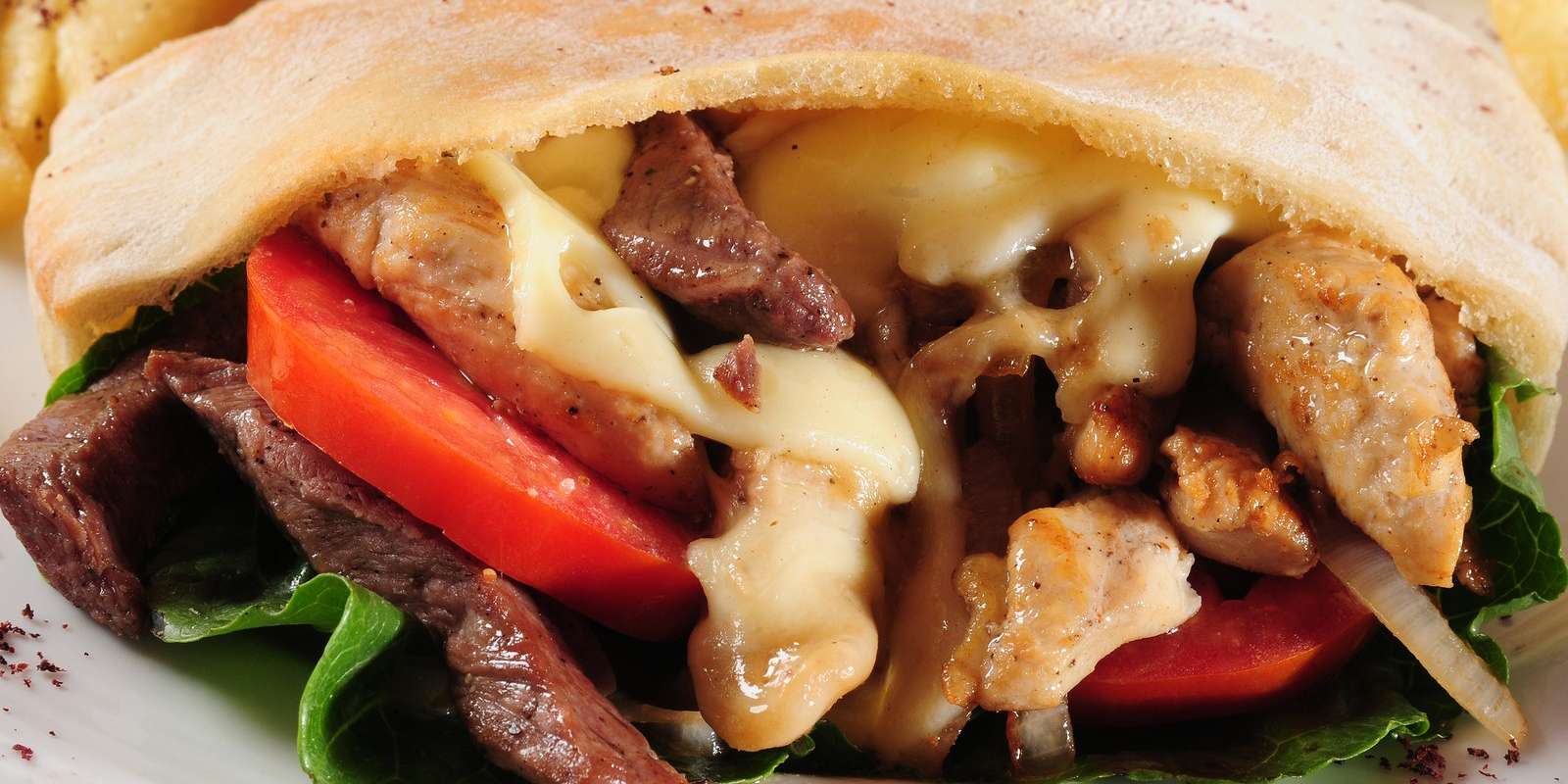 Source: mealgarden.com
Who says you cannot do keto during Ramadan? We bring you some of the best and healthiest recipes for Ramadan. Here is the recipe for delicious and nutritious chicken falafel.
Ingredients:
1 cup Boiled chickpeas
1/2 kg chicken mince
1 bunch of coriander leaves
1 bunch of mint leaves
2,3 green chilies
1 tsp garam masala
salt to taste
2, 3 tsp lemon juice
1 tbsp garlic ginger paste
1 beaten egg
Recipe:
Put all the ingredients in a food processor and chop to make the batter. Grease your hands with oil/water and make falafel patties. Coat them in the beaten egg and shallow fry them in a pan.
9. Aloo Chana Chat: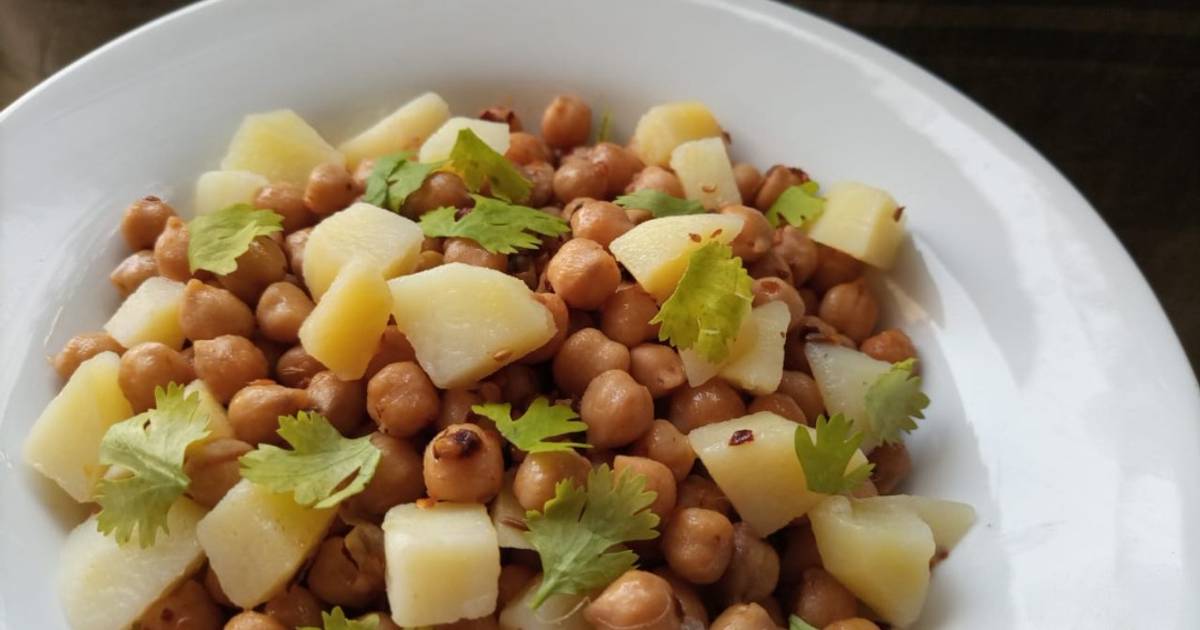 Source: cookpad.com
One of the most popular iftar items, aloo chana chat is packed with nutrition. An instant source of energy, it is light on the stomach and tastes delicious. The best part is you can use any ingredients you like depending on your preferences for this recipe.
10. Chicken Cheese Balls:
A great addition to your iftar table, impress your beloveds with gooey and cheesy chicken balls.
Ingredients:
1/2 kg Chicken mince
2 tsp Red chili powder
1 tsp mixed herbs
1 tsp black pepper
1 tsp white pepper
1 tsp mustard sauce
1 tsp soya sauce
salt to taste
1 cup shredded pizza cheese
1/4 cup tomato ketchup
For Coating:
1 beaten egg
1 cup bread crumbs
Recipe:
Mix all the ingredients and make balls. Coat them first with egg and then bread crumbs. Fry them until golden. You can also make and freeze these balls and fry them whenever you want.
These were some easy and quick recipes of ramadan that are light and nutritious. Also, "make and freeze" option lets you save time so that you can engage in worship during this auspicious month. Therefore, work efficiently in Ramadan and try spend lesser time in the kitchen by trying these amazing recipes.
See More: Top 5 Interesting Facts About Ramadan In Islam 2023
What do you think of the story? Tell us in the comments section below.