A group of Pakistani clerics declared through a fatwa (decree) that it was permissible under Islamic law to get the COVID-19 vaccine. 
Prime Minister Imran Khan's special adviser on religious harmony and the Middle East, Tahir Mahmood Ashrafi announced it on Monday.
Pakistan's COVID-19 vaccination drive has been underway since February, with health care workers as a priority.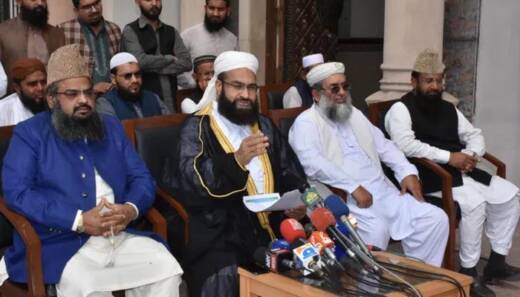 Gallup Pakistan and a national physicians' association conducted a poll of medical workers last month. It showed just over half of Pakistan's health workers had received a COVID-19 shot by the first week of March.
Meanwhile, nearly half had concerns over China's Sinopharm, the only vaccine available in Pakistan so far. 
Another Gallup poll said 49% of Pakistanis claimed they would not get the vaccine even if it were free. The poll was released in January, said Arab News.
Virus infection numbers have also sharply risen this month in the majority Muslim nation. Pakistan has had a problematic history with vaccination, and where vaccine misinformation and mistrust is rampant.
Polio vaccination drives in Pakistan have had to grapple with militant attacks and conspiracy theories. They claimed that the shots are a Western ploy to sterilize Muslims.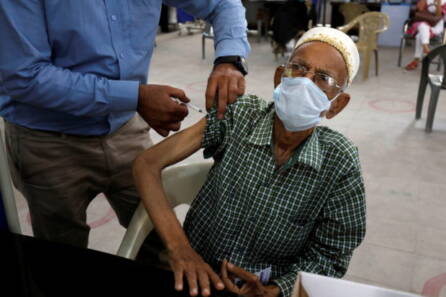 "Darul Afta Pakistan has issued a fatwa declaring that vaccination against coronavirus is legal and permissible in accordance with Sharia."
Ashrafi informed in a press conference. "The fatwa of Darul Afta Pakistan also stated that philanthropists are also allowed to buy vaccines for those who are entitled to Zakat [Islamic charity]."
"The fatwa is being issued with the consent and consultation of Ulemas-Muftis and leading religious scholars of Darul Afta Pakistan," he added.
"Islamic law commands to protect oneself and others from harm. It is absolutely not right to spread rumors about the corona vaccine."
Vaccines, Ramadan & Hajj
Ashrafi said the government was not planning to close mosques during or before Ramadan.
"Mosques in Pakistan were open even when mosques were closed all over the world due to coronavirus pandemic," he said.
"The Prime Minister of Pakistan has an explicit stance that the only way to our salvation and betterment is to continue raising the voice of 'Allah Akbar' from the mosques, but it is also necessary to take precautions."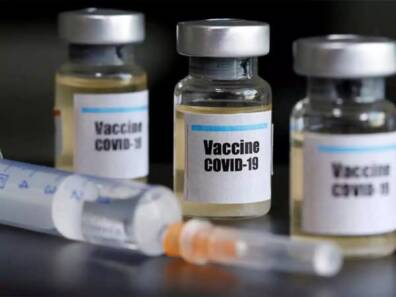 Ashrafi said the supply of vaccines for Hajj and Umrah pilgrims would be ensured as per the instructions of the Saudi government.
He said vaccines would be given to pilgrims for Hajj this year. 
PM caught COVID-19 on Saturday, two days after the premier got his vaccination. Some ignorant people on social media are now questioning the working of vaccines. However, people need to understand that COVID-19 vaccines provide protection after the second dose only. PM had received only the first dose when the virus attached him.
Story Credits: Arab News
What do you think of this story? Let us know in the comments section below.